'Spider-Man: No Way Home': Who Was the Last Member of the Sinister Six? The Writers Reveal Their Identity
In the months leading up to the Spider-Man: No Way Home premiere, fans believed that the Marvel Cinematic Universe film would feature the Sinister Six. However, only five villains technically fought Peter Parker. So, where was this mysterious sixth member of the villainous team?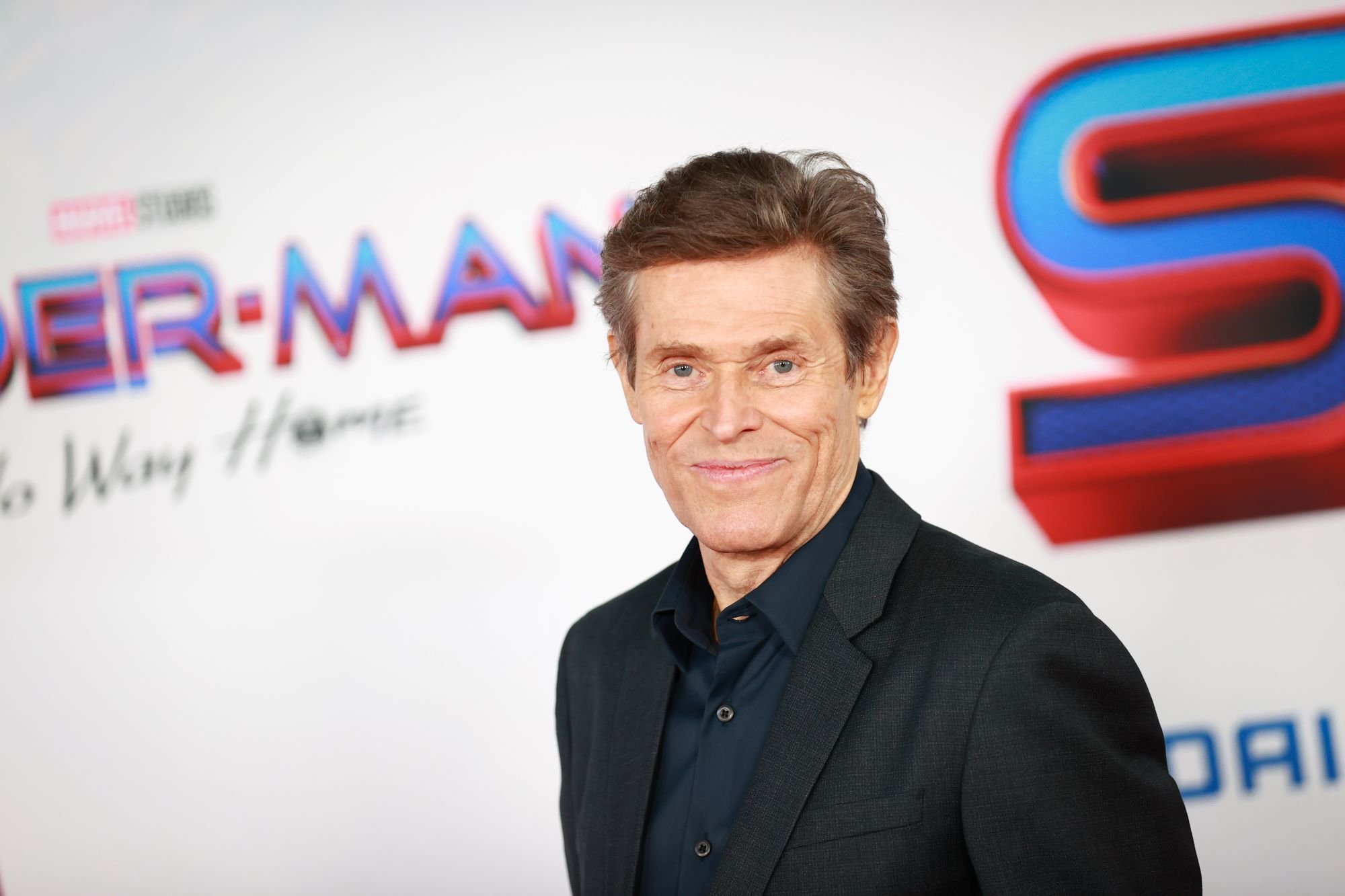 Venom was the sixth member of the Sinister Six in 'Spider-Man: No Way Home'
During IGN Fan Fest, Spider-Man: No Way Home writers Erik Sommers and Chris McKenna discussed the future of Venom in the MCU. Eddie Brock, played by Tom Hardy, appeared in a post-credits scene. He was in a Mexican bar, where he and Venom had been while Spider-Man fought the five other villains in New York. And once Doctor Strange reversed his spell, Venom returned to his universe. But he left behind a piece of the symbiote in the MCU.
"It leaves the door open for possibilities," Sommers said while discussing the post-credits scene. "As opposed to just seeing him go back and not seeing any symbiote. So it just allows for some exciting possibilities in the future."
McKenna added, "I have no idea [about Venom's future in the MCU]. That is above our pay grade. We are part of a bigger, larger universe that we are not the gods of, we're just mortals in. I think it was a fun idea that the sixth [member of the] Sinister Six gets stuck in a bar and doesn't get out of there, but maybe he leaves a little something behind. Again, we're not masters of that course of that next adventure."
So, while speaking about the implications of the post-credits scene in the MCU, McKenna revealed that Venom served as the last member of the Sinister Six in Spider-Man: No Way Home. Hopefully, fans will get to see Tom Holland's Spider-Man face off against Venom in a future movie.
Sony is developing a Sinister Six film in their Spider-Man Universe
Perhaps Spider-Man: No Way Home will be the closest fans get to seeing the Sinister Six in the MCU. However, Sony currently has The Sinister Six in development in their Spider-Man Universe.
The studio previously wanted the movie to be a part of Andrew Garfield's The Amazing Spider-Man universe. But when that all fell apart due to creative differences and the MCU introducing their version of Spider-Man, the project seemed doomed. However, after Sony revived their Spider-Man Universe with Venom, hope grew that the studio would continue with The Sinister Six.
Amy Pascal, a producer extraordinaire in the Spider-Man world, told Vanity Fair in 2018 that The Sinister Six was "alive." She added that she was waiting for director Drew Goddard "to be ready to direct it."
Unfortunately, Sony has not given an update on the film since 2018.
The writers discuss a major plot hole in the film
After discussing the post-credits scene with the sixth Sinister Six villain, the Spider-Man: No Way Home writers addressed a plot hole in the film during IGN Fan Fest. One fan asked Sommers and McKenna what happened to the physical evidence proving that Peter Parker was Spider-Man after Doctor Strange cast his spell at the movie's end.
"We talked about that a lot, and we can't divulge much," McKenna shared. "But just know we talked about it a lot and there were conversations about it. And I will say answering those questions by the end of the movie felt like it would be almost too much to have to explain that in this movie. So I would hope that it's one of those details that I feel like would've been a bridge too far for us to have to explain in this movie. But we have thoughts and answers."
Sommers added, "We deliberated a lot. Is it going to be like a Back to the Future kind of thing? Or are people going to be disappearing from photos? Are physical objects going to be disappearing? All these things. And like Chris said, ultimately, we decided that it would take so much time and real estate in the movie to explain all of that. It would just detract from the emotion of it."
"Believe me, we have answers to it," McKenna further explained. "But I don't think we're … We're not allowed to divulge that. But we have answers."
Spider-Man: No Way Home is now playing in theaters.
RELATED: Oscars 2022: 'Spider-Man: No Way Home' Fans Campaign for the Marvel Film to Win New Award