'Spider-Man: No Way Home': Is Miles Morales in the MCU Film?
There are so many rumors going around the internet regarding which surprise characters might pop up in Spider-Man: No Way Home. So, to add more fuel to the fire, fans are now speculating that Miles Morales might make his Marvel Cinematic Universe debut in Spider-Man: No Way Home. But is there any truth to the rumors?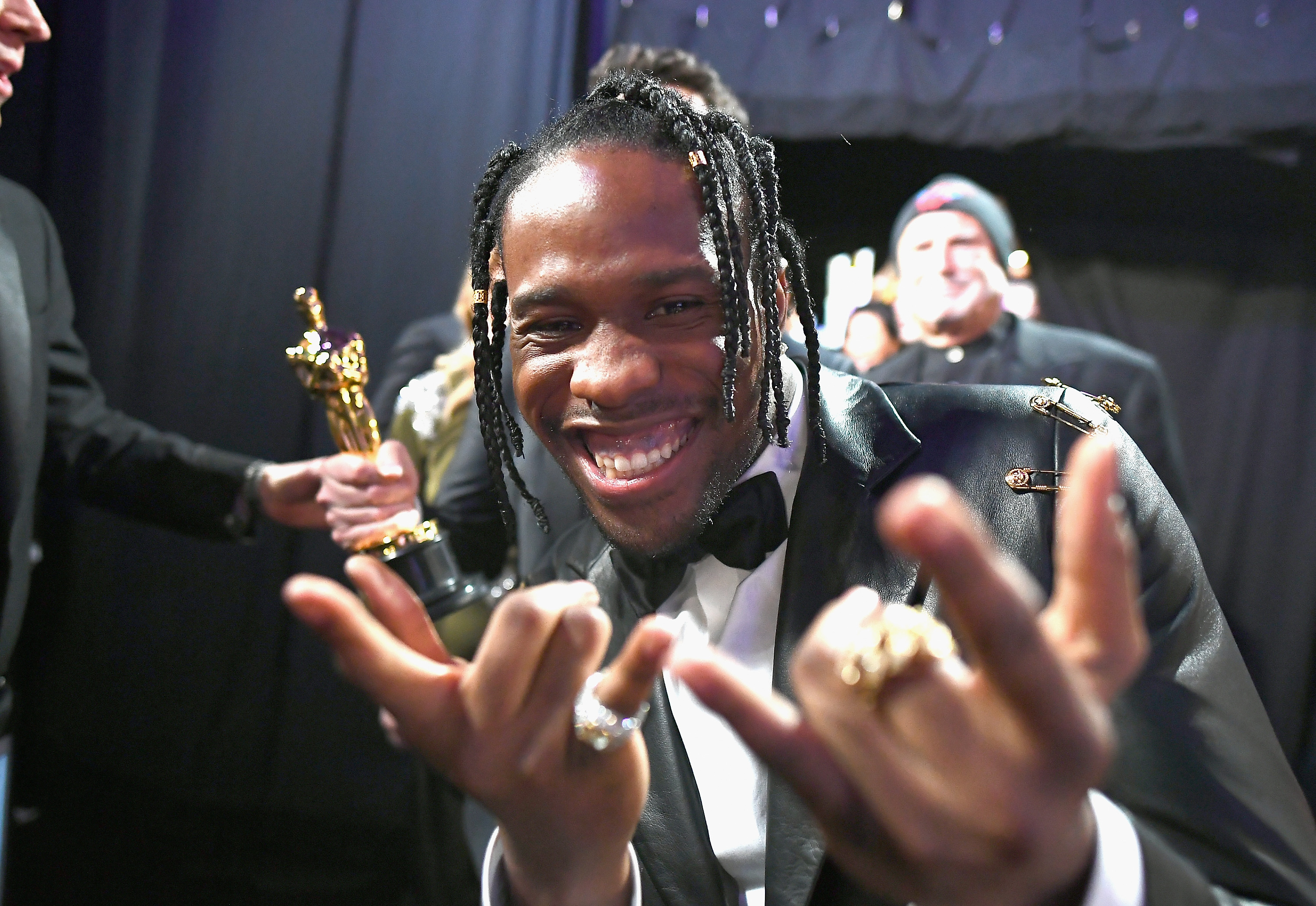 'Spider-Man: Across the Spider-Verse' writers deny that Miles Morales is in 'Spider-Man: No Way Home'
During a Twitter Q&A with Entertainment Weekly, Spider-Man: Across the Spider-Verse writers Phil Lord and Chris Miller addressed the idea that Miles Morales could potentially appear in Spider-Man: No Way Home.
"We've seen No Way Home, so we would be VERY surprised if Miles showed up," Lord and Miller stated. "But everyone is part of the Spider-Verse…"
We didn't expect them to have a "yes" or "no" answer to the question. Otherwise, Kevin Feige might have had to make one of his famous phone calls to Lord and Miller from an unknown number.
But it's interesting to note that the writers have seen Spider-Man: No Way Home. Why would they have needed to see it unless their films intersected in some way? Whatever the case may be, Lord and Miller's response is quite intriguing. Perhaps Miles Morales isn't in Spider-Man: No Way Home, but we have a feeling that Marvel and Sony have something in the works for the character in the MCU.
Miles Morales has history in the MCU's 'Spider-Man' film series
As some fans may remember, Miles Morales' uncle in the comic books, Aaron Davis, was in Spider-Man: Homecoming. Peter Parker interrogates Aaron after he saw him trying to buy weapons from some of Adrian Toomes' men. He wants to know what Adrian is up to, and, thankfully, Aaron gives him information about a sale.
While we never see Miles, Aaron, played by Donald Glover, referenced him while talking to Peter. Aaron said, "I don't want those weapons in this neighborhood. I've got a nephew who live here."
Since it's a fact that Miles exists in the MCU, there's a good possibility that he may appear in a future film, like Spider-Man: No Way Home.
Aaron Davis, voiced by Mahershala Ali, was also in Spider-Man: Into the Spider-Verse. Unfortunately, he worked for Kingpin as the Prowler. But when he discovered that Miles was Spider-Man, he refused to kill him. Kingpin then fatally shot Aaron because of his unwillingness to murder his nephew.
Tom Holland wants to pass the torch on to Miles Morales
During an interview with GQ, Tom Holland discussed his future with Marvel after the release of Spider-Man: No Way Home.
"Maybe it is time for me to move on. Maybe what's best for Spider-Man is that they do a Miles Morales film. I have to take Peter Parker into account as well because he is an important part of my life," Holland admitted. "If I'm playing Spider-Man after I'm 30, I've done something wrong."
Marvel fans know that Tom Holland isn't the best at keeping secrets, so perhaps he was on to something when he mentioned Miles Morales in the MCU.
Spider-Man: No Way Home premieres exclusively in theaters on Dec. 17.