'Spider-Man: No Way Home' Producer Reveals What Sets Tom Holland Apart From Tobey Maguire and Andrew Garfield
Many actors have voiced and played Peter Parker, aka Spider-Man, in the past fifty years. But three actors, in particular, come to mind when fans think of the Web-Slinger. Tobey Maguire, Andrew Garfield, and Tom Holland have all left their mark on Spider-Man's legacy. But, according to Spider-Man: No Way Home producer Amy Pascal, Tom Holland has managed to separate himself from the pack.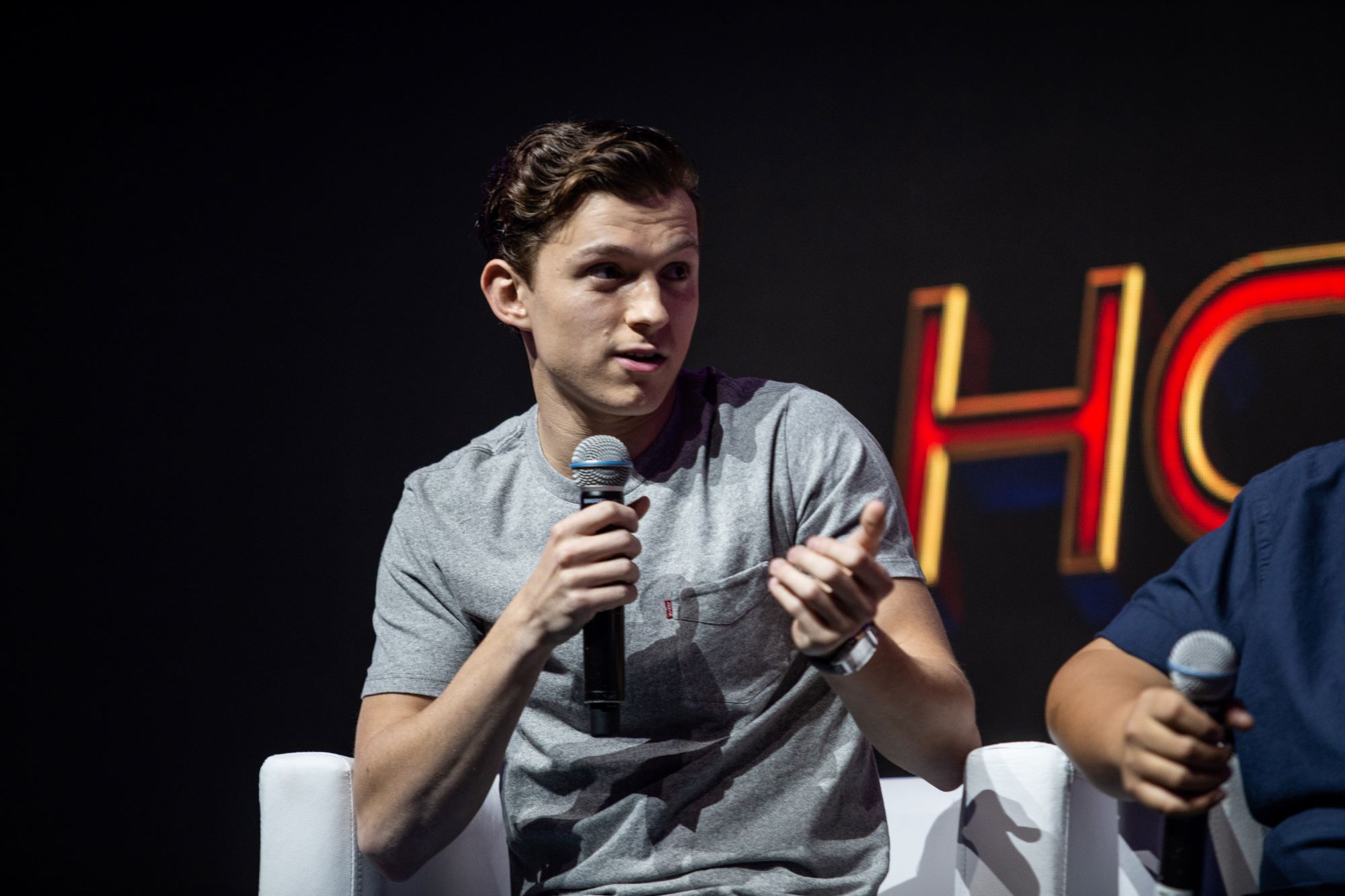 'Spider-Man: No Way Home' star Tom Holland follows in the footsteps of Maguire and Garfield
Tobey Maguire starred as Peter Parker in the Sam Raimi Spider-Man film series from 2002 to 2007. Andrew Garfield played Peter in the Marc Webb The Amazing Spider-Man film series from 2012 to 2014. And, lastly, Tom Holland has starred as Peter Parker in the Marvel Cinematic Universe since 2016.
Many fans were apprehensive when they learned that Spider-Man would be joining the MCU only two years after the previous Spidey film series ended. However, audiences fell in love with Holland's portrayal of Peter in Captain America: Civil War.
Of course, all fans have their favorite Spider-Man, and some are pretty loyal to the original actors. But there's no doubt that Tom Holland worked hard to set himself apart from the previous Spider-Man actors.
What sets Tom Holland apart from the other 'Spider-Man' actors
A month before the premiere of Spider-Man: No Way Home, producer Amy Pascal discussed the upcoming MCU movie with Fandango. She also explained how Tom Holland's portrayal of Spider-Man separates him from Tobey Maguire and Andrew Garfield.
"I think each of the actors brought their own kind of humanity to the character. All of them are brilliant, and Tom is singular," Pascal said. "I think that he's embodied everything about Peter Parker that everybody was looking for. He's funny and charming and … a fantastic athlete and a wonderful actor, and he has such humanity."
There's no doubt that Tom Holland fully embodies the character of Spider-Man. And, thankfully, for fans of his, he'll be sticking around the MCU for much longer than expected.
What's in store for Holland's future in the MCU?
Since Spider-Man: No Way Home is the final film in Tom Holland's contract, many fans worried that this would be the end of Peter Parker in the MCU. During an interview with GQ, Holland even claimed that "If I'm playing Spider-Man after I'm 30, I've done something wrong." Well, the actor is currently 25 years old, so the clock is ticking.
However, Amy Pascal put those rumors to rest during the Fandango interview. She revealed, "[Spider-Man: No Way Home] is not the last movie that we are going to make with Marvel – [this is not] the last Spider-Man movie. We are getting ready to make the next Spider-Man movie with Tom Holland and Marvel. We're thinking of this as three films, and now we're going to go on to the next three. This is not the last of our MCU movies."
Spider-Man: No Way Home, starring Tom Holland, premieres exclusively in theaters on Dec. 17.