'Spider-Man: No Way Home' Slyly Contains a 'Spider-Man 2' Easter Egg
Tobey Maguire reprised his role as Peter Parker in 'Spider-Man: No Way Home,' and a line in the film directly references one of his past films.
Spider-Man: No Way Home concluded many stories for different Spider-Men, and it was just the beginning for others. Overall, the Marvel Cinematic Universe film was a love letter to fans. And accordingly, the third MCU Spider-Man movie featured multiple references to past films, but there was one Easter egg that many people missed.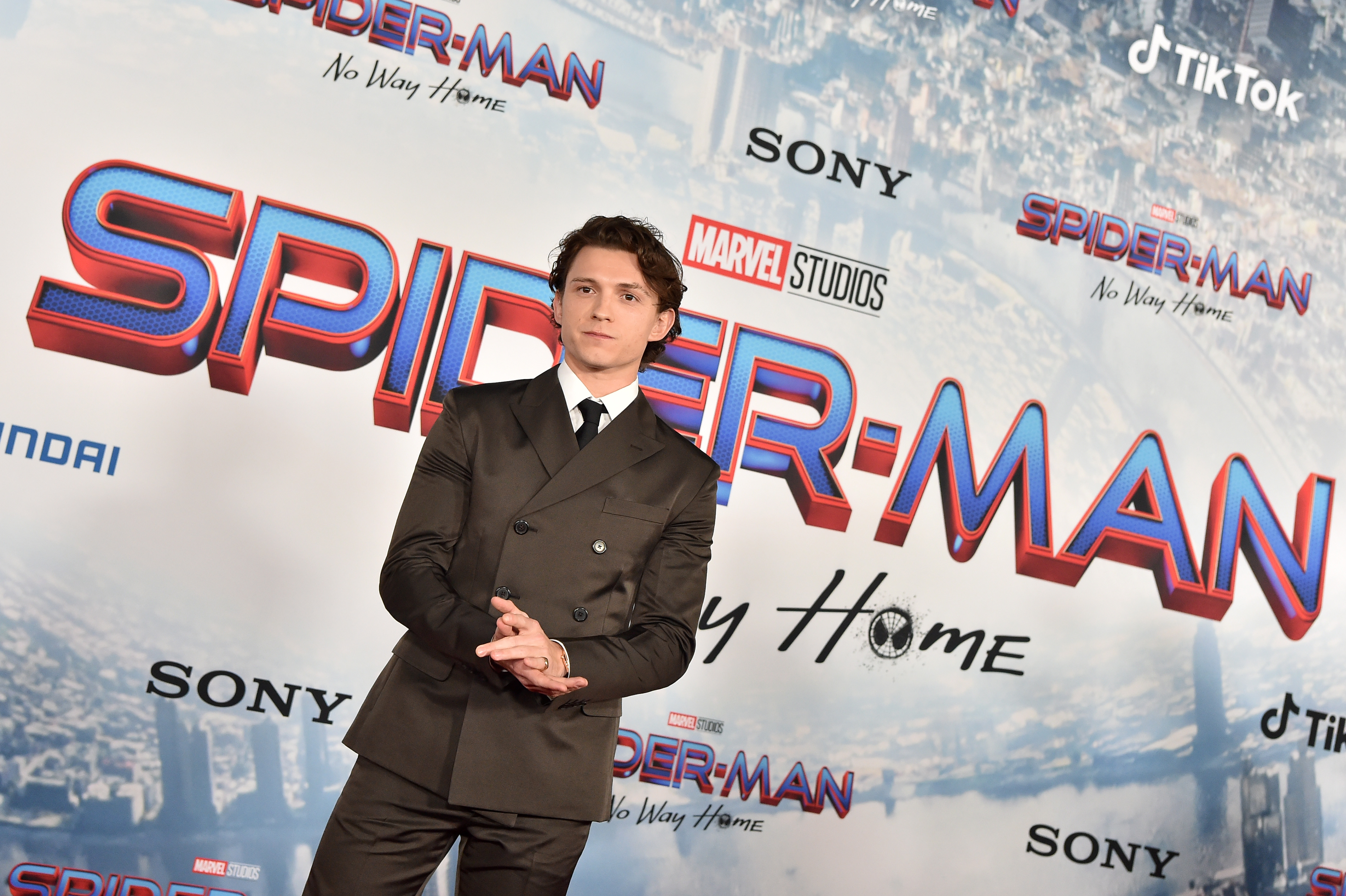 Tobey Maguire appeared in 'Spider-Man: No Way Home'
In the months leading up to the Spider-Man: No Way Home premiere, many speculated that Tobey Maguire and Andrew Garfield would reprise their Spideys roles in the MCU movie.
The cast and crew repeatedly denied these rumors. But when it came time for fans to see the film in theaters, the rumors proved true. Not only were there Easter eggs that alluded to Maguire and Garfield's Spider-Man movies, but they also appeared in the MCU film.
Toward the middle of Spider-Man: No Way Home, Maguire and Garfield appeared to help Tom Holland's Peter Parker. The three Peters joined together to save the villains from the other universes. And after they finished their mission, Maguire and Garfield's characters were sent back to their respective universes.
1 line in 'Spider-Man: No Way Home' is a 'Spider-Man 2' Easter egg
The Spider-Man: No Way Home Twitter account released a small clip from one of the film's special features. This particular bonus feature details Easter eggs from the third MCU Spider-Man movie. And it points out that one line at the beginning of the film directly references an iconic scene in Spider-Man 2 with Tobey Maguire.
At the beginning of Spider-Man: No Way Home, after Mysterio reveals Spider-Man's identity as Peter Parker, one man on the street questions Peter, "You're just a kid?" This is a direct callback to Spider-Man 2. After Maguire's Peter is injured from trying to stop a train crash, his mask comes off, and the passengers on the train discover his identity. One man comments, "He's just a kid."
This Easter egg is only one of many in Spider-Man: No Way Home. But it's one that not many fans caught because it's such a small moment.
There's an unintentional 'Spider-Man: No Way Home' Easter egg in 'Spider-Man 2'
Of course, there are many references to past Spider-Man films in Spider-Man: No Way Home. But Spider-Man 2 also contains an Easter egg regarding one character in the latest MCU movie.
Sam Raimi and the crew behind Spider-Man 2 obviously didn't predict that a film would feature a team-up between Spider-Man and Doctor Strange one day. However, Spider-Man 2 references the sorcerer way before Marvel cast Benedict Cumberbatch to play Stephen Strange.
In the midst of Doctor Octopus's reign of terror, J. Jonah Jameson brainstorms a nickname for the villain. He asks one of his workers, "What are we gonna call this guy?" And one of the man's ideas is "Doctor Strange." Jonah responds, "That's pretty good. But it's taken."
Spider-Man: No Way Home is now available to own on Digital, Blu-ray, and 4K UHD.