'Spider-Man: No Way Home' — 'Spider-Verse' Creators Are 'Happy to Have Opened the Door to Insanity'
Spider-Man: No Way Home brought the multiverse into live-action. The animated film Spider-Man: Into the Spider-Verse may have been the test run. The success of Spider-Verse certainly confirmed that audiences were primed for the multiverse. Spider-Verse co-writer/producer Phil Lord and producer Christopher Miller are happy to see the live-action films pick up on the multiverse. 
[Warning: This article contains spoilers for Spider-Man: No Way Home.]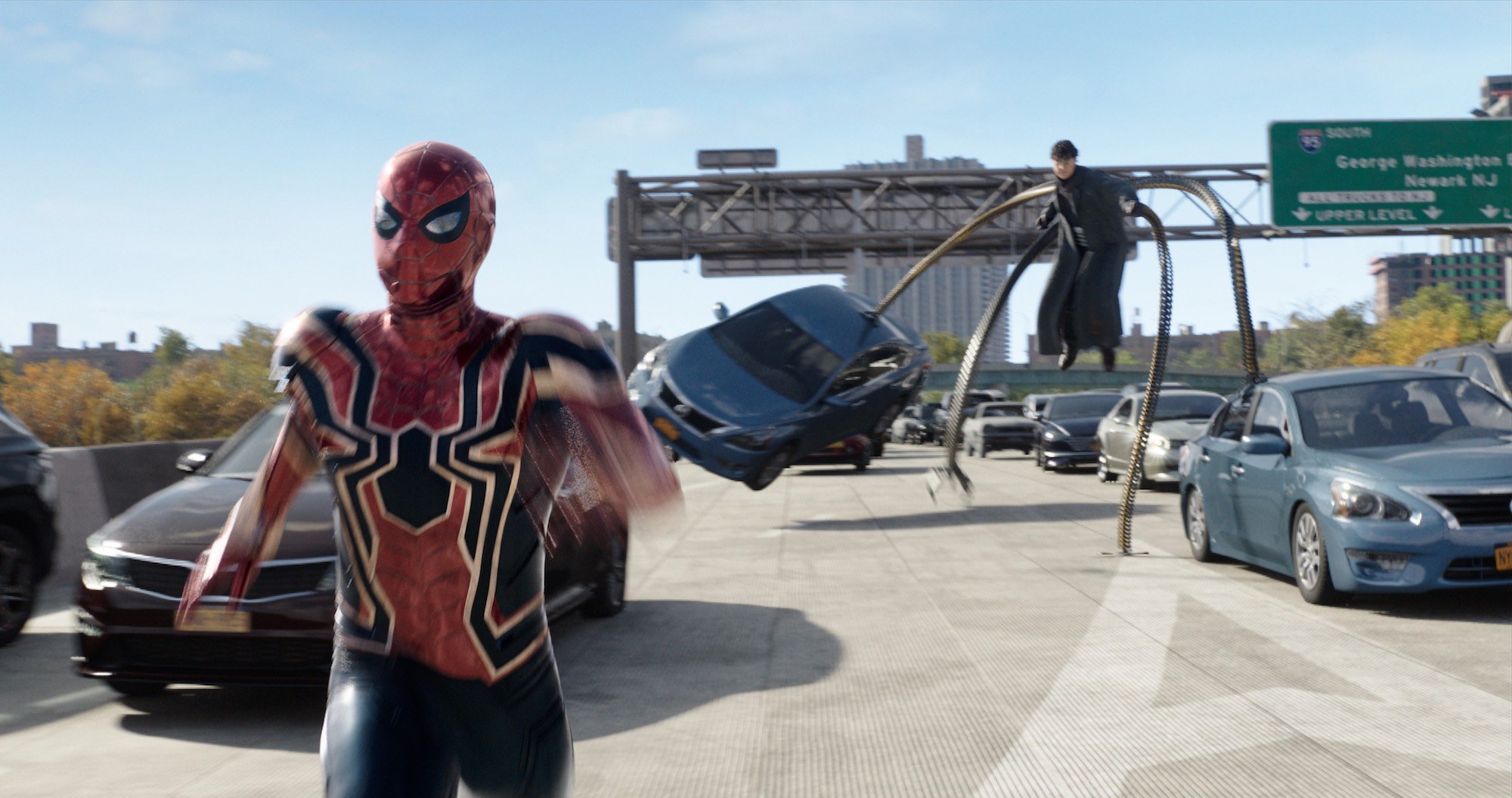 Lord and Miller spoke with Showbiz Cheat Sheet over Zoom on Jan. 13 about their upcoming show The Afterparty. We'll have a lot more with them when The Afterparty premieres Jan. 28 on Apple TV+. But first, they responded to Spider-Man: No Way Home.
'Spider-Verse' producer Chris Lord believes they opened the door to 'Spider-Man: No Way Home'
In Spider-Man: Into the Spider-Verse, Miles Morales (Shameik Moore) was visited by a Spider-Man (Jake Johnson) from another universe. By the end of the movie, several other Spider-Men (and women) arrived to join him. The live-action Spider-Man movies hinted at the multiverse in Spider-Man: Far From Home, but that was just a trick of Mysterio (Jake Gyllenhaal)'s. No Way Home is the one where characters from the pre-MCU movies appeared.
"Happy to have opened the door to insanity," Miller told Cheat Sheet. "It's great to see how huge and successful that movie was and how people are still excited to go to the movies if you give them a really compelling reason to show up."
'Spider-Verse' sequels will continue the multiverse mayhem
Miller also felt the success of No Way Home bode well for their Spider-Verse sequels. Spider-Man: Across the Spider-Verse – Part One is due in theaters in 2022 and Part Two in 2023.
"[It's also great] that people are interested in Spider-folks in the multiverse because we've got something cooking on that front," Miller said. "It's nice that the audiences are into that."
Lord added, "Keep it going."
'Spider-Man: No Way Home' fit Lord and Miller's philosophy of sequels 
Lord and Miller have a good track record with sequels. The LEGO Movie spawned three, and both 21 Jump Street and Cloudy with a Chance of Meatballs got sequels. 22 Jump Street is a commentary on the phenomenon of sequels entirely. Spider-Man: No Way Home comes at a time when there seem to be endless possibilities for sequels. There are legacy sequels like Ghostbusters: Afterlife and Cobra Kai, and sequels that question their own existence, like The Matrix Resurrections.
Audiences are savvy these days. If you're going to be successful, you have to be able to not just give them what they think they want but what they don't realize that they want. I think that the successful sequels are the ones that deliver on the surprise that you got in the fist one and don't just sort of try to retread the same thing over again. I think that's why some of these things like Cobra Kai and stuff have developed in a way that's interesting and surprising and people have latched onto it. 

Christopher Miller, interview with Showbiz Cheat Sheet, 1/13/22
Miller didn't give anything away about Spider-Man: Across the Spider-Verse, but rest assured it won't be a retread of Into the Spider-Verse.
"That's what we try to do with everything that we do, whether it's a sequel or not, is give people a new experience, give people something they haven't seen before, whether that's the new Spider-Verse movies that we're working on or The Afterparty," Miller said. "It's always something that tries to be as ambitious as it can be, is incredibly satisfying but is also totally new and original."