'Spider-Man: No Way Home' Star Jamie Foxx Returned Because Amy Pascal Told Him, 'It's Gonna Be Hot'
Jamie Foxx returned to play Electro in 'Spider-Man: No Way Home,' and, according to the actor, Amy Pascal's promises are what convinced him to play the character again.
The multiverse breaks open in Spider-Man: No Way Home, allowing for villains from past Spider-Man movies to join the Marvel Cinematic Universe. One of the villains is Electro, played by Jamie Foxx, who was the main antagonist in Andrew Garfield's second Spider-Man film. So, how did Marvel Studios and Sony Pictures convince the actor to reprise his role?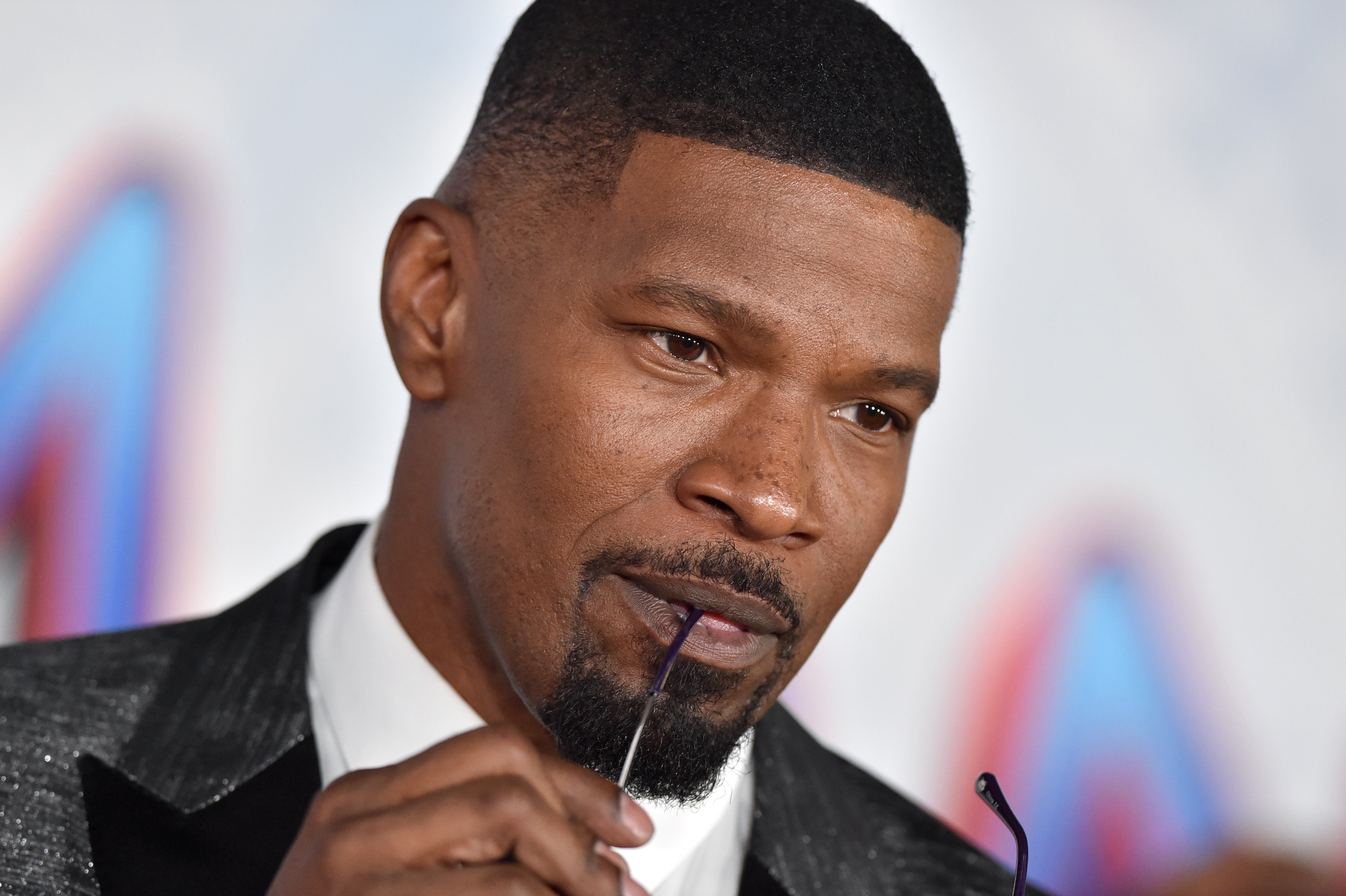 Jamie Foxx first played Electro in 'The Amazing Spider-Man 2'
Electro, played by Jamie Fox, first appeared in The Amazing Spider-Man 2 with Andrew Garfield's Peter Parker. The villain's real name is Max Dillon, an electrical engineer at Oscorp. He becomes obsessed with Spider-Man after the superhero saves him one day.
Later, while in the lab, Max accidentally shocks himself and falls into a tank full of genetically-engineered electric eels. They attack him, and he gains electrical powers. As a result, Max doesn't know how to control his powers, and he causes a blackout in Times Square. Spider-Man helps stop him, and the higher-ups at Oscorp take Max to the Ravencroft Institute.
There, he takes on the persona of Electro. Harry Osborn breaks him out, and they later fight Spider-Man. Peter and Gwen are able to overload Electro's body and kill him.
While doing press for Spider-Man: No Way Home, Jamie Foxx told NBC News, "I love being a villain. What's great about the villains in Marvel, they didn't start off being bad. Something happened to them — so it doesn't come off where they just want to do bad."
Jamie Foxx explains why he agreed to be in 'Spider-Man: No Way Home'
During a panel at CCXP, Spider-Man: No Way Home stars Alfred Molina, Willem Dafoe, and Jamie Foxx discussed their villainous roles in the film and why they chose to return.
Foxx revealed, "I was excited knowing Amy [Pascal] for years, man, and knowing what she's done with this franchise, and she was explaining to me that it's gonna be hot, and I didn't have to be blue, and things like that as far as my character is concerned, so you're gonna be a little more hip, and that I get a chance to hang out with these incredible thespians."
As fans know from the Spider-Man: No Way Home trailer, Jamie Foxx's Electro takes on a whole new look for the MCU movie. In The Amazing Spider-Man, Electro turned blue after gaining powers. But in the upcoming Spider-Man film, the villain looked more like his counterpart in the comic books.
Many villains return in 'Spider-Man: No Way Home'
Jamie Foxx's Electro is not the only villain to return in Spider-Man: No Way Home. Green Goblin, played by Willem Dafoe, and Doctor Octopus, played by Alfred Molina, also reprise their roles for the MCU movie.
Spider-Man: No Way Home's premise reads, "With Spider-Man's identity now revealed, our friendly neighborhood web-slinger is unmasked and no longer able to separate his normal life as Peter Parker from the high stakes of being a superhero. When Peter asks for help from Doctor Strange, the stakes become even more dangerous, forcing him to discover what it truly means to be Spider-Man."
Spider-Man: No Way Home, starring Jamie Foxx, is playing in theaters now.