'Spider-Man: No Way Home' Star Zendaya Improvised a Hilarious Scene With Andrew Garfield
Spider-Man: No Way Home was a good balance of funny and sad moments as it celebrated three generations of the beloved Marvel superhero. But there is one scene in the Spider-Man film that is a favorite among fans, and, according to Andrew Garfield, Zendaya improvised one of the best parts of it.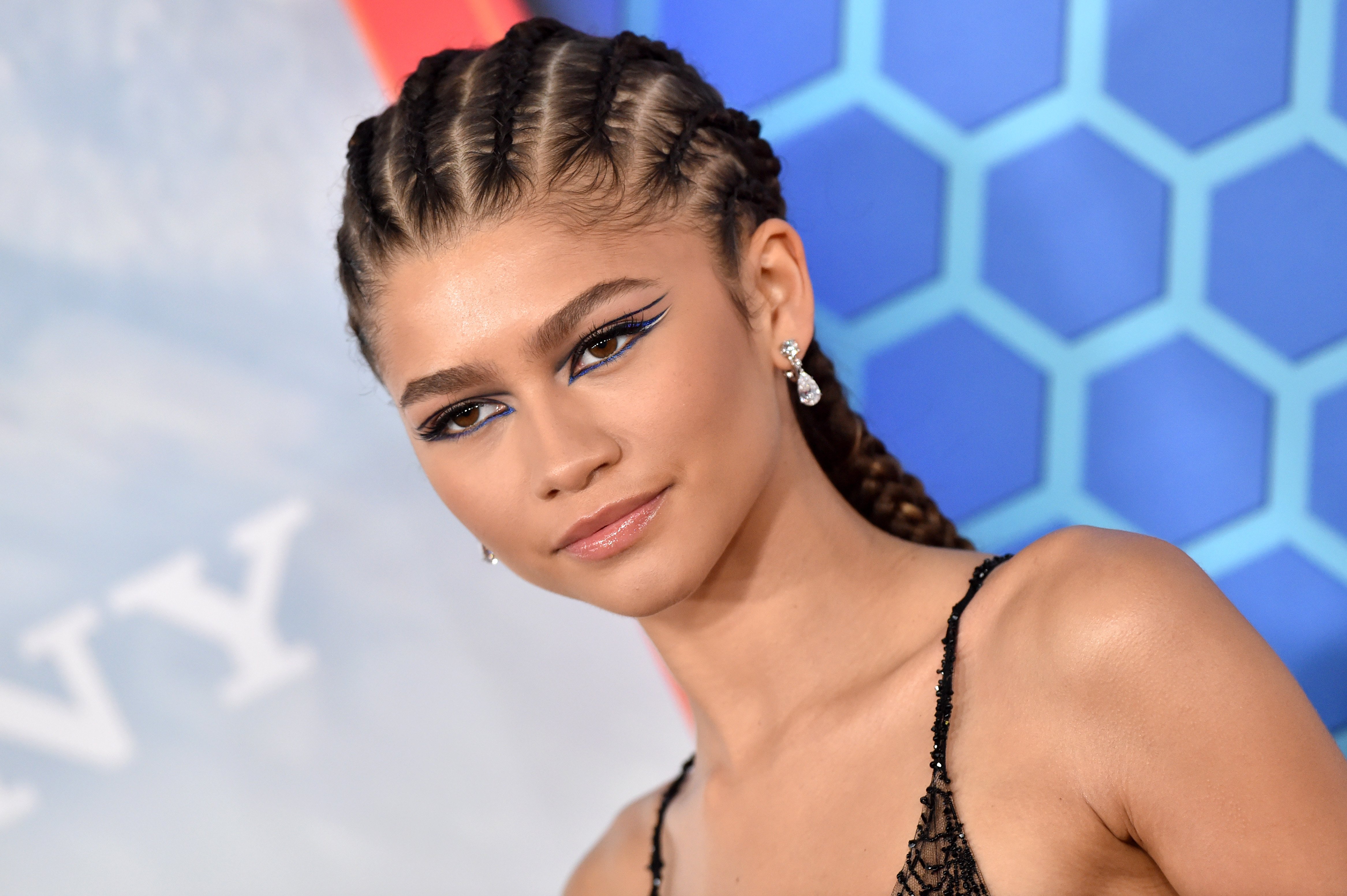 Zendaya played MJ and Andrew Garfield returned as Peter Parker in 'Spider-Man: No Way Home'
Thanks to leaks and rumors, many Marvel fans speculated that Andrew Garfield and Tobey Maguire were in Spider-Man: No Way Home. But it wasn't until people flocked to theaters to see the movie that their involvement in the film was confirmed.
After Tom Holland's Peter Parker and Doctor Strange accidentally tear open the multiverse, Spider-Man villains and Garfield and Maguire's Peter Parkers enter the Marvel Cinematic Universe. MJ, played by Zendaya, and Ned, played by Jacob Batalon, try to help their Peter fix everything. Unfortunately, the only solution to saving the multiverse is to make the world forget who Peter is.
Garfield and Maguire's characters return to their universes at the end of the movie. And MJ and Ned don't remember Peter. It was a bittersweet ending that brought the MCU's Peter's story full circle. Hopefully, fans will see Holland, Zendaya, and Batalon reprise their roles in future Spider-Man movies. But Marvel and Sony haven't formally announced a sequel.
Andrew Garfield discusses an improvised moment in the Marvel movie
Andrew Garfield appeared on the Happy Sad Confused podcast to discuss the MCU film. The actor also revealed that Zendaya improvised a part of his first scene in Spider-Man: No Way Home. When MJ and Ned try to find their Peter, they accidentally happen upon Garfield's character. As a result, MJ starts defensively throwing bread at him.
"At first, Zendaya picks up a candlestick or something to like threaten me with in that first scene where I come in. But then there was this basket of bread," Garfield shared. "That was her just going, 'Can I just throw bread at him?' and [director] Jon [Watts] was like, 'Yeah, throw bread at him.'"
Of course, MJ throwing rolls at Peter doesn't harm him, which prompts the audience to laugh when she does it. However, we imagine that Zendaya threatening Garfield with a candlestick in Spider-Man: No Way Home would've also been hilarious.
Andrew Garfield reveals that a scene with Zendaya sold him on doing 'Spider-Man: No Way Home'
Andrew Garfield first spoke with Variety about appearing in Spider-Man: No Way Home. He disclosed that a specific moment between his character and Zendaya's MJ convinced him to say yes.
The actor said, "I will say the image of my catching [Zendaya's] MJ — that was really beautiful and it kind of sold me on the whole thing."
Holland's Peter is unable to save MJ when she falls off scaffolding in the movie. That's when Garfield's Peter saves her from the fatal fall. And, as most fans remember, Peter couldn't save Gwen in The Amazing Spider-Man 2. So this scene in Spider-Man: No Way Home was a beautiful callback to that tragic moment in Peter's life.
Spider-Man: No Way Home, starring Andrew Garfield and Zendaya, is now playing in theaters.