'Spider-Man: No Way Home': Did Tom Holland Almost Spoil the Return of Tobey Maguire and Andrew Garfield?
In the months leading up to the release of Spider-Man: No Way Home, there have been rumors spread among fans regarding the appearance of two former Spider-Man actors in the movie. Many people associated with the film have denied the rumors. But fans still believe that Tobey Maguire and Andrew Garfield will reprise their roles as Peter Parker. And in an interview, Spider-Man: No Way Home star Tom Holland seemingly almost confirmed these spoilers.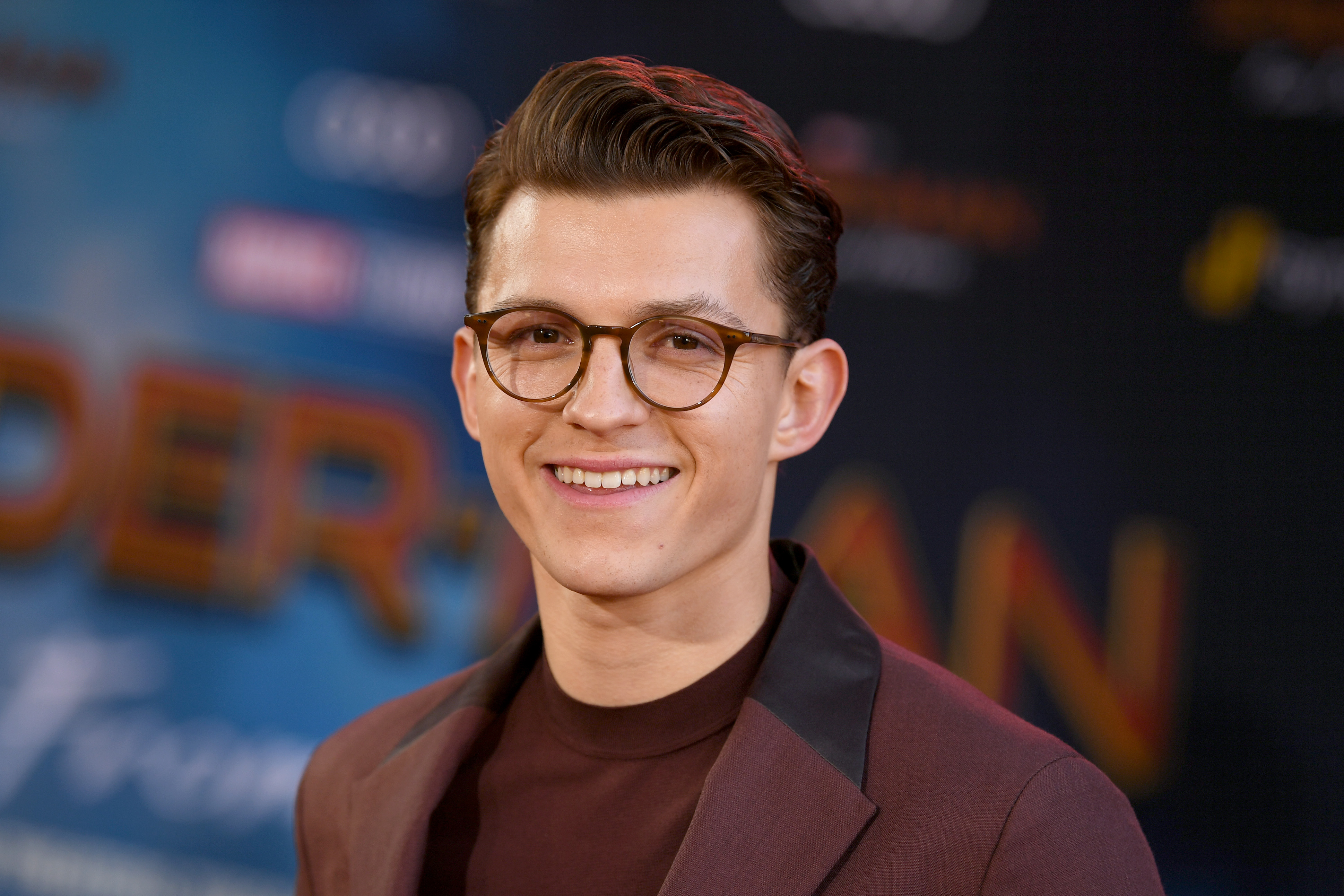 Tom Holland discusses the return of former 'Spider-Man' villains
Total Film sat down with Spider-Man: No Way Home star Tom Holland to discuss his upcoming movie. In the interview, the news source asked the actor about working with actors who have been in previous Spider-Man films.
Holland said, "It was interesting having those guys come in because they have a certain ownership over Spider-Man in their own way, and …" He pauses. "I'm talking about Alfred and Jamie and those guys. To see Alfred come in, and have to adapt and change to the way that the films are made, but also change director, and also [the fact that] I'm now Spider-Man. It was really interesting to see these actors adapt and change what they were doing to fit the modern era."
As many fans know, Alfred Molina and Jamie Foxx will reprise their villainous roles from Spider-Man 2 and The Amazing Spider-Man 2, respectively. Molina played Doctor Octopus in the Tobey Maguire-led film, and Foxx played Electro in the Andrew Garfield-led movie.
However, some Spider-Man: No Way Home sleuths believe that Tom Holland was actually referring to Tobey Maguire and Andrew Garfield in his comments.
Did the MCU actor almost confirm the rumors concerning Tobey Maguire and Andrew Garfield?
Once Total Film published the interview with Tom Holland, Spider-Man: No Way Home fans took to Twitter to read between the lines of the actor's comments. One Twitter user said, "There's no way that Tom wasn't talking about Tobey and Andrew here before he realised what he was saying."
Another Twitter user commented, "What kinda ownership would Molina and Foxx feel over Spider-Man? They'd feel ownership over Doc Ock and Electro, not Spider-Man …"
If the fans are correct, then Holland might have almost slipped up before redirecting the conversation toward Molina and Foxx. But later in the interview, Holland addressed the rumors regarding the former Spider-Man actors. He said, "People don't believe me when I say that [Maguire and Garfield] are not coming back. But people are going to have to believe me at some point."
Tom Holland remained determined to deny any involvement from Maguire and Garfield in Spider-Man: No Way Home. But he did end the interview by saying, "It means a lot to me. The first time you see Doc and the rest of the characters that come back, it's so exciting – and it's such a huge moment in cinematic history. It's three generations coming together."
'Spider-Man: No Way Home' is 'brutal,' according to Tom Holland
During a different interview with Total Film, Holland teased the high stakes of Spider-Man: No Way Home. He said, "What people will be really surprised about is that it's not fun, this film. It's dark, and it's sad, and it's going to be really affecting."
Holland continued, "It's the best Spider-Man film that we've ever made. I really don't think fans are at all ready for what they've put together. I know that I'm not ready, and I know that it's going to be brutal."
Spider-Man: No Way Home's premise reads, "With Spider-Man's identity now revealed, our friendly neighborhood web-slinger is unmasked and no longer able to separate his normal life as Peter Parker from the high stakes of being a superhero. When Peter asks for help from Doctor Strange, the stakes become even more dangerous, forcing him to discover what it truly means to be Spider-Man."
Fans can see Tom Holland (and maybe Tobey Maguire and Andrew Garfield) in Spider-Man: No Way Home when it premieres exclusively in theaters on Dec. 17.