'Spider-Man: No Way Home': Tom Holland Played a Cruel Prank on His Brother Harry During Filming
Tom Holland has become one of the central actors in the Marvel cinematic universe. Having been cast as Spider-Man, he's starred in two Spider-Man films, as well as several Avengers flicks. 
Because he's proven himself to be a consistent and bankable actor, he now has the ability to help his siblings get roles in films too. In fact, he managed to get his little brother, Harry Holland, a cameo role in Marvel's upcoming film, Spider-Man: No Way Home.
Although he did his brother a huge favor getting him into the movie, Holland shouldn't be in consideration for Brother of the Year just yet. He ended up playing a mean prank on Harry while they shot a scene from the movie. 
Tom Holland's brother Harry has cameo roles in 'Spider-Man: No Way Home' and 'Cherry'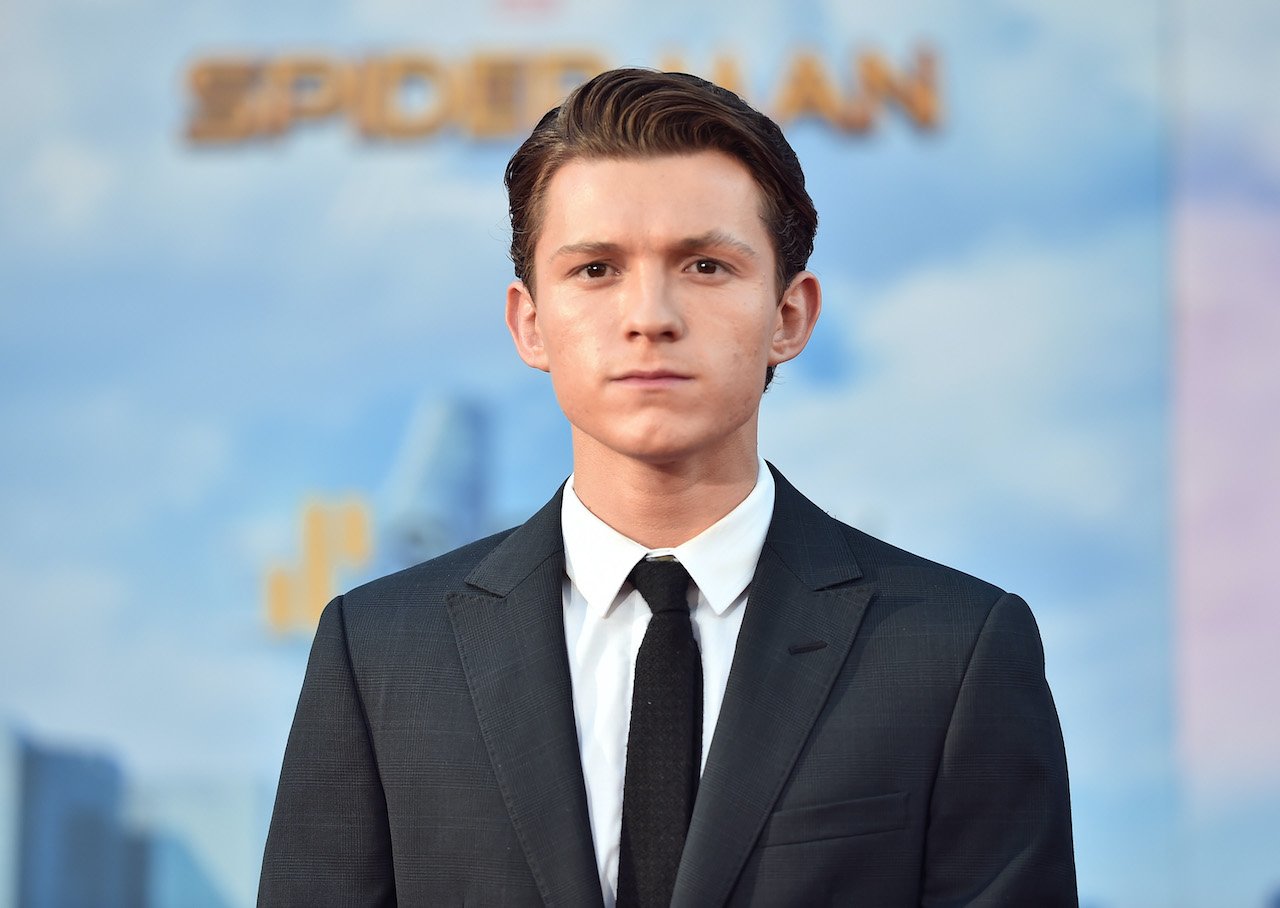 Holland revealed to Jimmy Fallon that his brother also has a cameo role in Cherry, a crime drama that was recently released on HBO Max. 
"In Cherry, he has a small cameo in Cherry, and he plays a character called "The Shaky Kid" and he's a drug dealer," Holland said. "So we kind of had this idea that in every film I would be in, that Harry would reprise his role as "The Shaky Kid." 
Strangely, Holland's little brother reprised the role in Spider-Man: No Way Home. 
"So he is back again, in his own sort of weird, MCU Cinematic Universe cameo as the ecstasy-dealing shaky kid," Holland said.
Spider-Man played a mean prank on his little brother
While on set, Holland made sure to keep the mood light with his little brother. He ended up pranking him while they were shooting a particularly uncomfortable scene. 
"It's interesting," Holland said. "In the scene, he gets flipped upside down, Spider-Man webs him upside down, and then he's swinging back and forth while I'm having an argument with someone, and he's kind of swinging through frame." 
Holland made the director keep on doing new takes of the scene, while his brother hung upside down. 
"I've obviously done that for years," Holland said. "Being upside down is second nature to me now, so I know how difficult it can be. So the beginning of the day, I was like, making the takes extra, extra long, just to see how long it would take before he blacked out." 
He started to feel bad for his brother after a while
Although the prank started off amusing, Holland eventually grew concerned about his brother hanging upside all day. 
"But then towards the end of the day, I really did start to get worried about him," Holland assured. "And I was sort of saying to the director, like, 'Listen man, we got to move on now. Look at him, he can hardly speak anymore.'"
Holland assured that viewers will enjoy the scene when the movie comes out. 
"It's a funny scene though, and it was really fun for me to get to share that moment with him," Holland said. "I'm sure my mum and dad will be really proud."