'Spider-Man: Into the Spider-Verse' Stars 3 Actors Making Their MCU Debuts in Phase 4
It's a good time to be a Spider-Man fan. Starting in 2021, Marvel and Sony have big plans for the webslinger. Moreover, Phase 4 of the Marvel Cinematic Universe gives new roles to several actors from 2018's Spider-Man: Into the Spider-Verse. Here's which cast members from that animated hit are about to join the live-action MCU in Phase 4.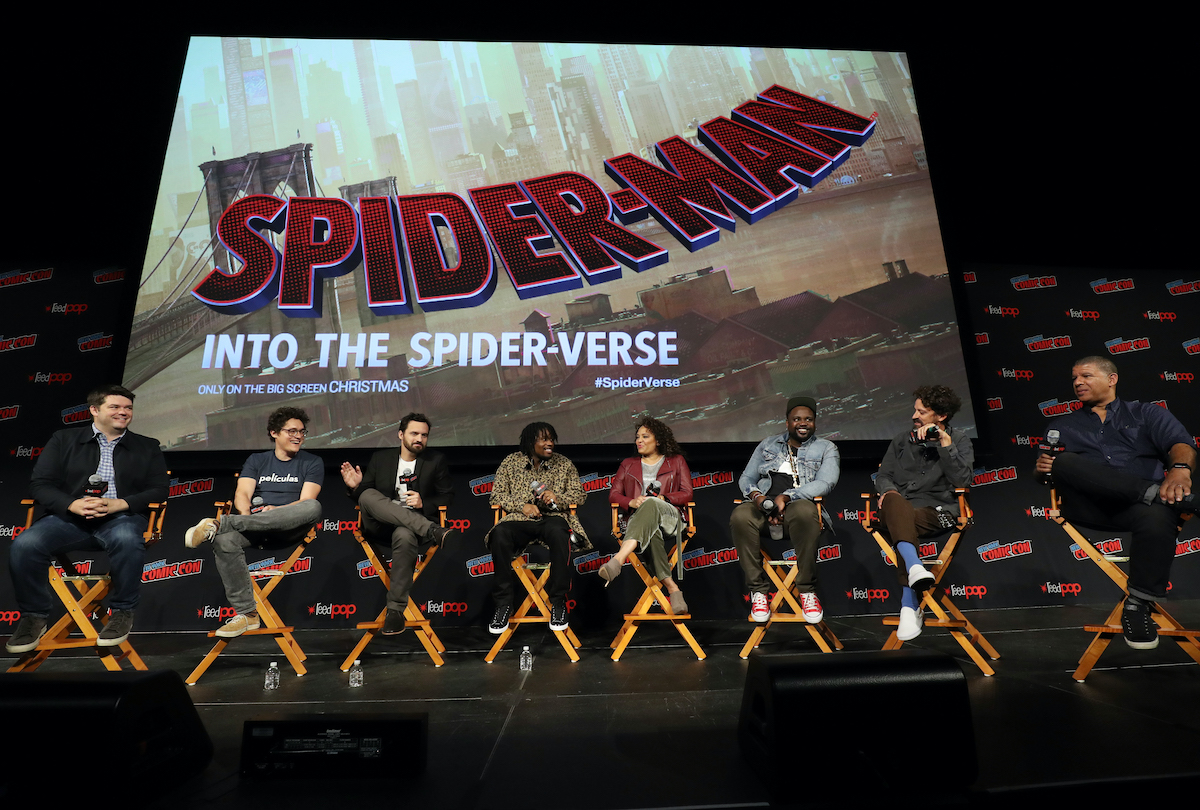 'Spider-Man: No Way Home' takes the hero into the MCU Phase 4
Rumors have been building about where Marvel Studios will take Tom Holland's Peter Parker. And while appearances by Tobey Maguire and Andrew Garfield remain only rumors, a multiverse storyline seems likely. Now at least fans know the name of the movie they'll be watching in December 2021: Spider-Man: No Way Home.
But that could be just the beginning. For the most part, the MCU has restricted heroes to a trilogy of solo movies. But Spider-Man — as Marvel's most iconic hero — is a special case.
So Holland will likely return for several more MCU movies in the coming years. The question is whether he'll take up a leadership role in the MCU too. After all, the Avengers' future is uncertain. And talk of a Young Avengers movie rages on.
But several Marvel actors already appeared in an animated hit movie
Technically, Marvel has already introduced the multiverse to the big screen with Spider-Man: Into the Spider-Verse. But because it's animated, the movie stands apart from the movies (so far). This allows Marvel to re-introduced some of its voice actors from Into the Spider-Verse into the live-action MCU. And already, the series is taking advantage of this flexibility.
WandaVision was the first Phase 4 project released. And Kathryn Hahn's performance has been making quite the impression all along. But her Marvel debut was as Doc Ock in Into the Spider-Verse. Likewise, Hailee Steinfeld — who voices Gwen Stacy — is about to join the MCU as Kate Bishop in the Disney+ Hawkeye series.
Though Marvel's Blade reboot might be a Phase 5 release, Mahershala Ali is onboard to play the MCU's Daywalker. The two-time Oscar winner also lent his voice to Into the Spider-Verse as Uncle Aaron. Will any of these actors continue to pull double duty in the MCU and Spider-Verse? Steinfeld's probably most likely to, as a Spider-Gwen project might be in the cards.
'Spider-Man: Into the Spider-Verse 2' will release in October 2022
Just as the MCU continues to grow, Sony is extending its own Marvel universe. In addition to Spider-Man: Into the Spider-Verse 2, the studio has a Venom sequel, Morbius, and other spinoffs in various states of development. But will Sony and Marvel ever go that extra mile to combine all these various branches?
Seeing as Maguire and Garfield nearly appeared in Into the Spider-Verse, it sounds likely. Perhaps even someday Shameik Moore — who voices Miles Morales in the movie — could play a live-action version of his character in the MCU. Until they learn more about the long-term plan, at least fans can rest assured that Spider-Man: No Way Home will be out on Dec. 17, 2021.