'Spider-Man' Star J.K. Simmons Has Already Filmed His Next MCU Appearance
Fresh from his appearance in 'Spider-Man: Far From Home,' J.K. Simmons has teased his version of J. Jonah Jameson will return very soon.
Spider-Man 3 doesn't even have an official title yet. And already fans are curious where Tom Holland's beloved take on the webslinger will go next. Spider-Man: Far From Home certainly set up a promising new direction for the Marvel Cinematic Universe to take him. And according to actor J.K. Simmons, it sounds like the MCU is following up with it.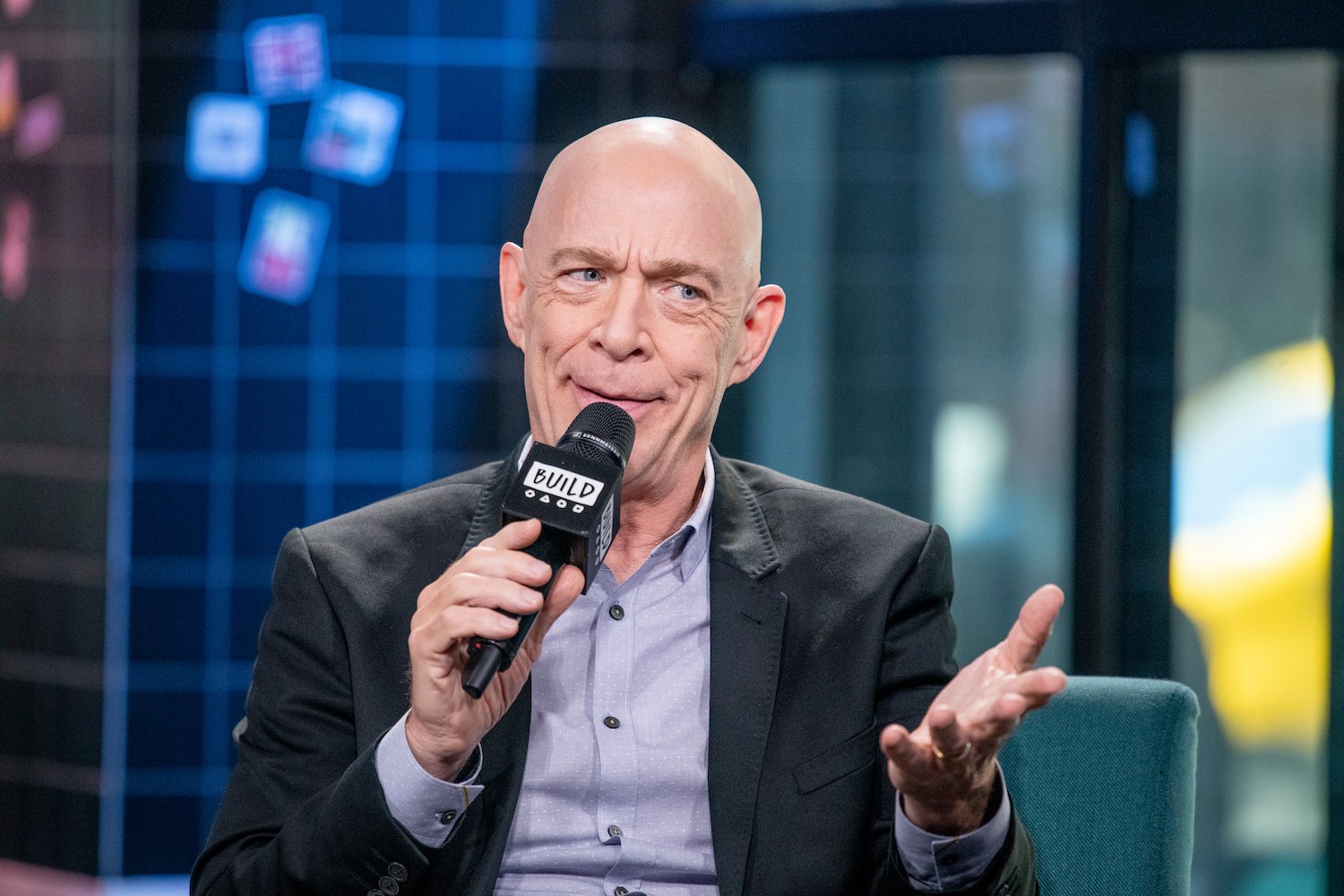 J.K. Simmons is back as J. Jonah Jameson
Simmons played ornery Daily Bugle editor J. Jonah Jameson in the original Spider-Man movies. And his performance was so memorable that so one has since taken over the role. The Amazing Spider-Man movies, for instance, shied away from ever showing Jameson on screen.
So fans were shocked to see Simmons playing a different version of the character in the mid-credits scene of Spider-Man: Far From Home. In his brief appearance, Jameson broke the news about Spider-Man's secret identity. And in an instant, the entire series changed course.
Some fans complained the MCU's Spider-Man was too closely defined by his relationship with Robert Downey Jr.'s Iron Man. But the sudden appearance of Jameson might be the catalyst that pushes Peter Parker to stand on his own. In fact, Simmons' role might have huge repercussions.
The MCU is committing to the character's future
Bringing Simmons back as Jameson could be the MCU's way of leading into a multiverse. After all, the series is heading down that direction anyway. And the addition of Spider-Man director Sam Raimi — who will helm the multiverse-focused Doctor Strange sequel — seems to confirm it.
But more than roping in the multiverse, Jameson looks like he will serve as the connective tissue between the MCU and Sony's own Marvel movies. The studio retains movie rights to other Spider-Man characters and has begun its own Marvel universe.
In a recent interview on SiriusXM's The Jess Cagle Show, Simmons confirms he has already filmed his next MCU appearance. Likely, this will be one of Sony's Marvel movies. After all, the studio pushed both Venom: Let There Be Carnage and Morbius, to 2021 releases due to the coronavirus pandemic.
Will JJJ prove to be Spider-Man's arch-nemesis?
Moreover, Simmons confirmed he has a third Jameson role in the works. Considering the news the character broke in Spider-Man: Far From Home, this will almost certainly be its sequel. What fans don't know is how large a role Jameson will play in Spider-Man's MCU future.
In the comics, the character becomes a growing threat to the wallcrawler. Perhaps the MCU will keep him on in a cameo capacity. Or maybe Simmons will once again be able to sink his teeth into a juicy supporting role. Considering how central a role fans expect Spider-Man to take in the MCU, a more substantive rivalry with Jameson could be an angle worth exploring.