'Spider-Man' Star Kirsten Dunst Refused to Have Her Teeth Straightened for the Movie: 'Mmm, No, I Like My Teeth'
Many actors have had to change their appearance for a project to fit a director's or producer's ideal image for a role. And, according to Kirsten Dunst, her experience filming Spider-Man was no different. The actor had crooked teeth that the team behind the superhero film wanted to straighten before production. But, Dunst adamantly protested the request.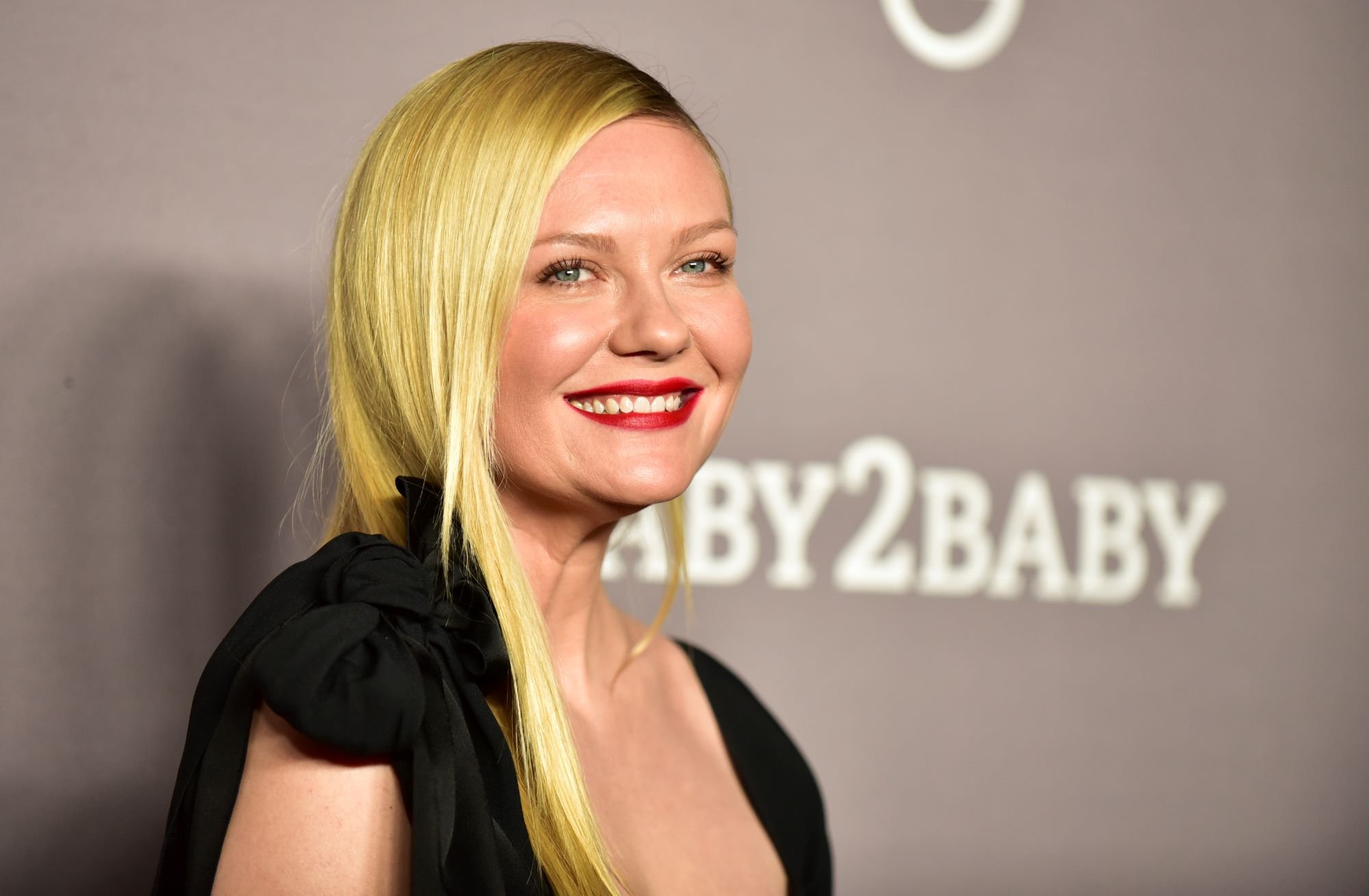 Kirsten Dunst starred as MJ in the Tobey Maguire 'Spider-Man' films
Director Sam Raimi cast Kirsten Dunst to play Mary Jane Watson, aka MJ, in Spider-Man one month before filming began. MJ is one of Peter Parker's love interests in the comic books, and Dunst was chosen to play opposite Tobey Maguire in Spider-Man.
In the first two films, Dunst wore a red wig to look more like her comic book counterpart. But in Spider-Man 3, she dyed her hair red.
In the movies, MJ comes from an abusive home and aspires to be an actor. She has an on-and-off-again relationship with Peter throughout the films, but the two eventually end up together.
Many fans praised Kirsten Dunst for her portrayal of MJ in the Spider-Man trilogy, and she definitely cemented her place in superhero movie history.
The actor did not change her appearance for the films
Per IndieWire, Kirsten Dunst revealed that there were conversations before the filming of Spider-Man regarding straightening her teeth. But Dunst stood her ground and refused to change her appearance for the film.
She said, "I was like, 'Mmmmm, no, I like my teeth.'"
Dunst previously worked on The Virgin Suicides with Sofia Coppola, who never wanted the actor to straighten her teeth. Dunst recalled, "The fact that the coolest girl liked how I looked, that's what preserved me. She made me feel pretty. As a 16-year-old girl, you feel like crap about yourself, right? So to have my first experience of a more 'sexy' role be through her eyes gave me a confidence that helped me deal with a lot of other things."
If it weren't for Sofia Coppola, Kirsten Dunst might have straightened her teeth for Spider-Man. She said, "Who knows? I mean, I have a really good mom, too, but my mom is someone who might have been like, 'Yeah, why not have straight teeth?' I just remember her wanting to get a facelift or a boob job, those kinds of things. It never looked good. That kind of vanity … you've got to be really careful with that stuff. It made me reject it more, I guess."
Will Kirsten Dunst appear in 'Spider-Man: No Way Home'?
Rumors regarding the appearance of actors from Sam Raimi's Spider-Man trilogy and Marc Webb's The Amazing Spider-Man series in Spider-Man: No Way Home have run rampant on the internet. While trailers for the film confirm that many villains from the past Spider-Man movies will appear, nothing is certain regarding the other characters.
In the film, Alfred Molina plays Doctor Octopus, who was in Spider-Man 2. Willem Dafoe reprises his role as Green Goblin from the Spider-Man trilogy. Jamie Foxx plays Electro, who was in The Amazing Spider-Man 2. And Sandman, who was in Spider-Man 3, and Lizard, who appeared in The Amazing Spider-Man, will also be in the MCU movie.
Like Tobey Maguire and Andrew Garfield, Kirsten Dunst insists that she is not in the new Spider-Man film. However, she told Variety that she would be open to playing MJ again. She said, "I would do it. Why not? That would be fun. I would never say no to something like that."
We will have to wait and see if Kirsten Dunst reprises her role as MJ in Spider-Man: No Way Home, which premieres exclusively in theaters on Dec. 17.