'Spider-Man' Star Tobey Maguire Has Leonardo DiCaprio to Thank for His Marvel Role
In 2021, Spider-Man fans have a lot to look forward to. Tom Holland is set to return as the Marvel superhero in Spider-Man: No Way Home. And Venom: Let There Be Carnage will give that villain/anti-hero a second adventure. Thinking back on the webhead's big-screen origins, it's wild to consider Leonardo DiCaprio's role in getting Tobey Maguire the Spider-Man role.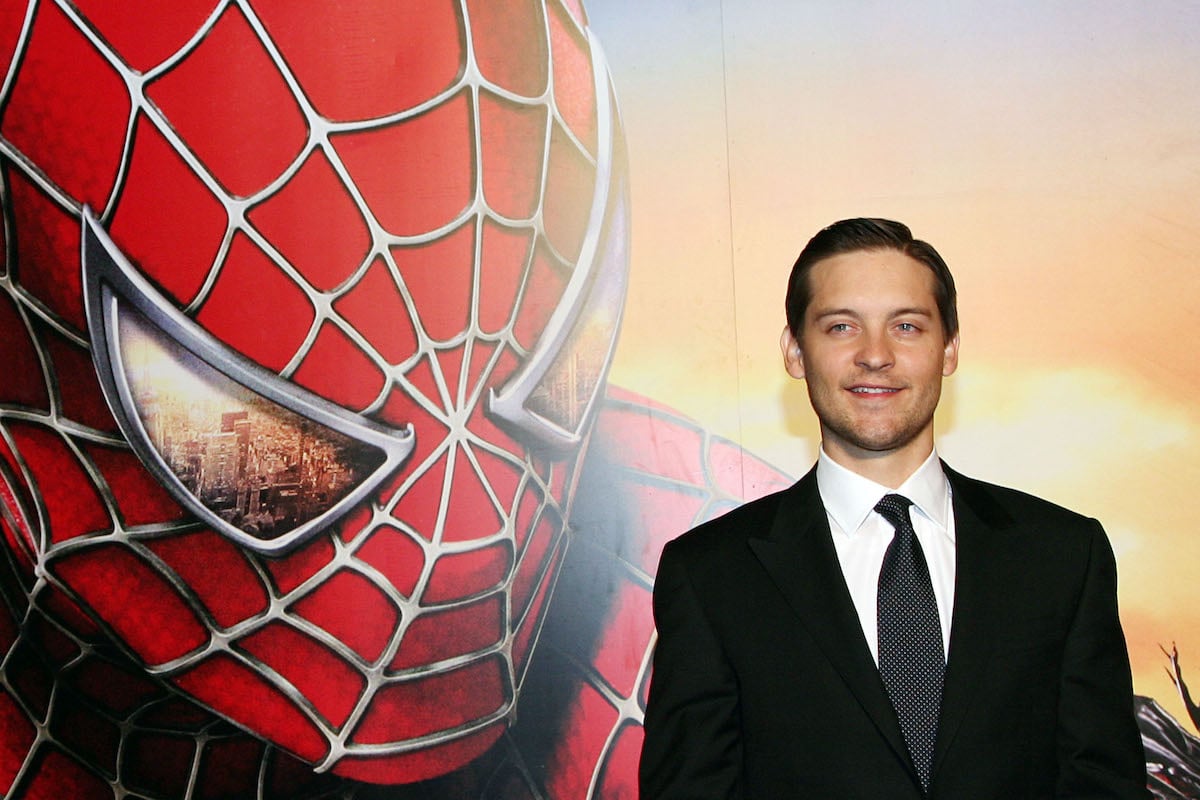 How many actors have played Spider-Man in the movies?
Spider-Man debuted in the pages of Marvel Comics in 1962. Over the years, the character has been adapted countless times. Most notably, he led his own animated series in the 1960s — from which his iconic theme song originated — and again in the early 1990s. But it wasn't until Sam Raimi's 2002 Spider-Man movie that the superhero slung his web on the big screen.
Tobey Maguire played Peter Parker and his alter-ego in that film and its two sequels. But after a proposed Spider-Man 4 fell apart, Andrew Garfield stepped into the role for the rebooted The Amazing Spider-Man. Again, that franchise ended prematurely, setting the stage for Holland to bring Spidey to the MCU. So far he's appeared in five movies, including two solo adventures.
Then there's 2018's animated Spider-Man: Into the Spider-Verse. In that Oscar-winning movie, Shameik Moore voices the Miles Morales version of the character. Chris Pine and Jake Johnson each play different versions of Peter Parker. So, technically, six actors have played Spidey on the big screen. But only three movie stars have played a live-action Peter Parker.
Tobey Maguire owes Leonardo DiCaprio for the 'Spider-Man' films
Maguire originated the role. But as it turns out, the actor — then best known for films such as The Cider House Rules and Pleasantville — almost didn't star as Spider-Man. In fact, long before Raimi got ahold of the project, James Cameron was attached to direct. And he envisioned it as the perfect fit for DiCaprio. In 2015, the actor addressed how far the project got.
"Not very close, but there was a screenplay," DiCaprio told Empire Magazine (via Spider-Man News) in 2015. "I know [James Cameron] was semi-serious about doing it at some point, but I don't remember any further talks about it. We had a couple of chats. I think there was a screenplay that I read, but I don't remember. This was 20 years ago!"
Of course, DiCaprio didn't stick with the role. But he did recommend a friend of his as the guy to play Peter Parker: Maguire. The Spider-Man movies were huge moneymakers, and DiCaprio became an A-list star. So in the end, both actors did just fine. They later worked together in Baz Luhrmann's 2013 version of The Great Gatsby.
Could Tobey Maguire return for 'Spider-Man: No Way Home'?
While some fans want to see DiCaprio play Uncle Ben, it's safe to say the actor's brush with the Spider-Man mythos has passed. However, with all the talk about the multiverse, Maguire could reprise his role. After all, Raimi's movies never really got a proper send-off. And the Marvel Cinematic Universe is inching ever closer to hopping into alternate universes.
Besides, Raimi is directing the intriguingly titled Doctor Strange in the Multiverse of Madness. Many MCU fans agree the time is right to give Maguire's Peter Parker the closure he deserves. Will it happen? And if so, will Garfield complete the trifecta of big-screen Spider-Men? Spider-Man: No Way Home will have answers when it releases on Dec. 17, 2021.