'Spider-Man' Star Tom Holland Was in a Tsunami for His First Film
When Tom Holland was cast as the new Marvel Cinematic Universe's Spider-Man, fans fell in love with his personality. From his comical interviews to his iconic Lip Sync Battle performance, fans learn more characteristics of the MCU hero every day.
But Holland didn't reach fame overnight. The actor has a wide range of roles under his belt, and his first feature film was a hefty weight for a young, up-and-coming actor to carry.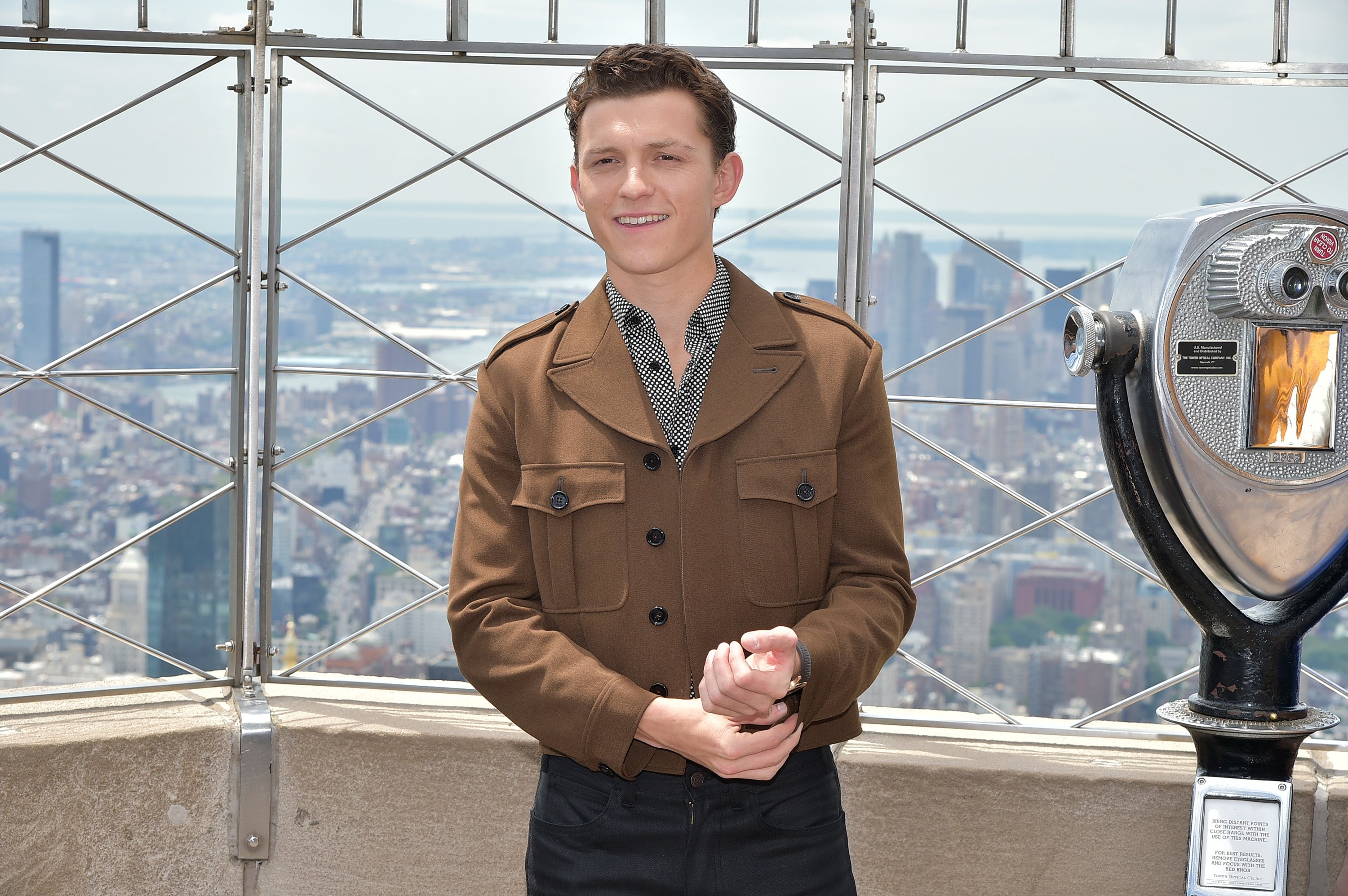 Tom Holland has musical theatre experience
The English actor began performing as a dancer in London. He auditioned for Billy Elliot the Musical eight times and trained for two years before landing the role of Michael Caffrey. This was his West End theatrical debut. Later, Holland landed the musical's leading role for its fifth anniversary.
The Spider-Man star learned dancing and gymnastics during his time in Billy Elliot.
After gaining worldwide recognition for his MCU role, Holland appeared on Lip Sync Battle with his Spider-Man co-star, Zendaya. His performance went viral, and it is still a popular video with over 90 million views in 2021.
Holland began the performance with a modest rendition of "Singin' in the Rain," followed by a surprising re-entrance to perform Rihanna's "Umbrella." The crowd quickly roared with enthusiasm at the sight of Holland in his black outfit.
Throughout the performance, Holland showed off his dancing skills, showing a different side that many viewers weren't aware of.
Holland's first film was physically and emotionally difficult
In his feature film debut, Holland took on the role of Lucas Bennett alongside Naomi Watts and Ewan McGregor in The Impossible. The movie is based on the true story of Maria Belon's family during the 2004 Indian Ocean tsunami.
It focuses on the Bennett family on a Christmas vacation in Thailand. Maria Bennett (Watts) and her husband (McGregor) are separated from each other. Lucas is Maria's only help as she clings to life with fatal wounds.
Holland discussed the challenging experience he had onset. According to The Hollywood Reporter, the actor was only 11-years-old when he auditioned for the Spanish disaster drama. "[Lucas] goes from one extreme to another," Holland said. "To be an actor and to have to play that diversity was very exciting. And also quite scary and challenging.
The film was shot using a 35,000-gallon water tank. Many actors performed stunts, but the movie concentrates on how the physically damaging catastrophe psychologically affects the characters. The actors, therefore, performed with this in mind.
"I remember [Noami Watts and I] were hugging this tree," Holland described. "But because of the current, it would blow our legs underneath, so if you look at some of the outtakes, we would be doing the scene, and suddenly one of us would disappear and would shoot across the way. It was quite technically difficult, and we had a few funny moments…If you're on set and have a question that only your character can answer, a lot of times actors can't ask that question because their character's fictional or not alive, and I had my character there."
Tom Holland's upcoming projects
Holland's career won't stop with Spider-Man. He starred in the thriller film Cherry and Chaos Walking, with upcoming releases of Spider-Man: No Way Home and Uncharted.
The London native also revealed a Back to the Future remake was possible. The original 1985 film starred Michael J. Fox in his breakout role and became one of the most successful film franchises.
According to Screen Rant, Holland mentioned he was a potential prospect for a reboot. "I'd be lying if I said there hadn't been conversations in the past about doing some sort of remake," Holland admitted. "But that film is the most perfect film–or one of the most perfect films, one that could never be made better. That said, if [Robert Downey Jr.] and I could just shoot that scene that they remade for fun–he could pay for it 'cause he's got loads of money–I would do it for my fee, and we could remake that scene."
However, the reboot idea was ultimately abandoned.