Spider-Man: This Is How Much Money Tom Holland Made From Playing the Superhero
Spider-Man is one of the most popular superheroes. The web-slinging star has been the subject of many movies, comics, and cartoons over the years, with many different actors taking on the role of Peter Parker, average high school student turned hero after being bitten by a radioactive spider.
From Tobey Maguire's nerdy take on the character to Andrew Garfield's more serious Spider-Man, fans all have their own favorite film version. The most recent actor to fill the suit is Tom Holland, a young stage star who got his big break as one of the Avengers team.
What is Tom Holland's background?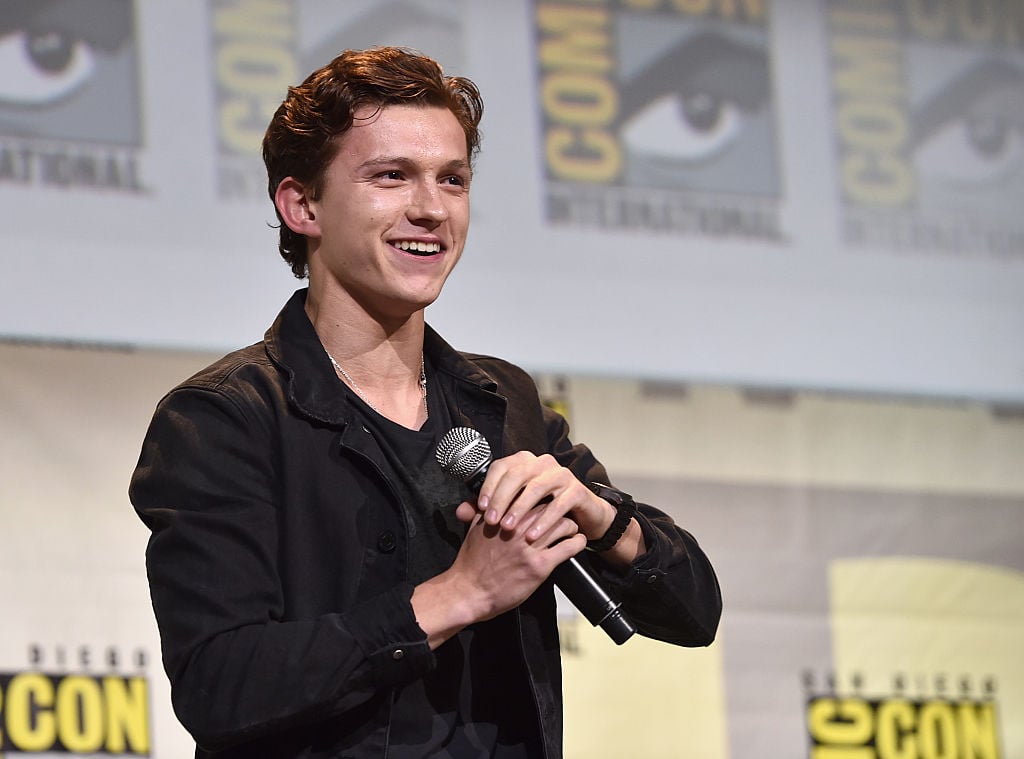 Tom Holland was born in England in 1996. He comes from a large, talented family that includes three brothers. He got started in the performing arts early when he discovered a talent for dancing in high school. Holland put his talents to good use by auditioning for local theater productions, eventually attending the BRIT School for Performing Arts and Technology.
In 2008, Holland started appearing in the hugely popular stage musical "Billy Elliot," following two years of rigorous dance training in preparation for the role. For the next two years, Holland would devote his life to "Billy Elliot," touring the world and perfecting both his dancing and acting abilities. Holland also started dabbling in film acting, and acted in several movies, including The Impossible, for which he earned rave reviews from critics, and In The Heart of the Sea. Also in 2015, Holland would be launched into his biggest project yet, playing a certain superhero with a huge fan following.
How much money did Tom Holland make for playing Spider-Man?
Holland was cast as Spider-Man in 2015 and made his first official appearance as the character in Captain America: Civil War. Fan reaction to his portrayal of the character was very positive, and Holland played the lead in the 2017 film Spider-Man: Homecoming. Holland's background in dance made him a perfect fit for the character, and his athleticism and unique ability to perform front, back, and side flips made his portrayal of Spider-Man even more believable. Being in such big-budget films provided Holland's bank account with a major boost, and he made approximately $1.5 million for his work in Spider-Man: Homecoming.
Although that was a very large amount of money for a relatively unknown star, Holland would go on to make even more money over the next few years. His net worth has risen to an estimated $4 million. Marvel is notoriously tight-lipped about the salaries of their stars, so the studio has never revealed what exactly Holland makes for each outing as Spider-Man. It is likely that his appearance in Avengers: Endgame netted him even a bigger payday, boosting his net worth well beyond $4 million, but that information has not yet been revealed.
What's next for Tom Holland?
Holland's star continues to rise, and his net worth will only keep growing over the next several years. Summer 2019 will see the release of Holland's latest turn as Spider-Man in the blockbuster Spider-Man: Far From Home. He's also got several other projects in the works, including appearances in The Devil All the Time, Cherry, and a voice acting role in a Pixar animated release titled Onward.
It's also likely that Spider-Man: Far From Home won't be his last outing as the web-slinger. Reportedly, Holland has several more films on his contract with Marvel, which means fans could definitely expect to see him starring in more Spider-Man films over the next several years, or co-starring in other Marvel films with fellow stars. No matter what the future holds for Tom Holland, there's little doubt that the youngest Avenger has the talent and charm to succeed at whatever he sets his mind to.