'Spider-Man' Tom Holland's Favorite Recipe Is Ridiculously Easy
Tom Holland pulls out all the stops as an actor, but he doesn't mind taking shortcuts in the kitchen. The Spider-Man: No Way Home star revealed his favorite go-to recipe, and it's surprisingly easy to make.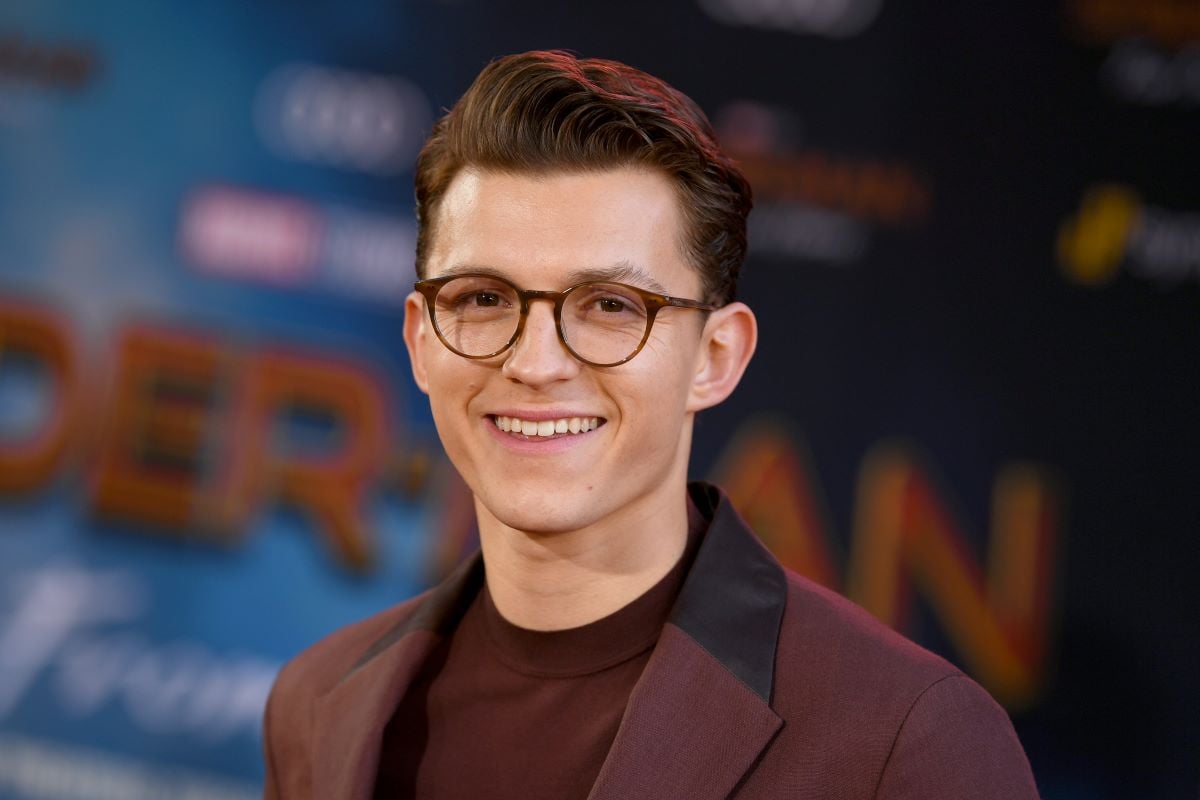 Tom Holland is a foodie
The star of blockbuster films like Spider-Man Homecoming and Avengers: Infinity War, Holland has traveled the world and eaten all types of foods. But when it comes to his favorite, the actor is pretty sure it's sushi. 
"I'd go for sushi at any day of the week," he revealed in a 2018 chat with director Joe Russo and chef Jessica Largey at their LA restaurant, Simone, via AP. "Also, the best sushi in London is nothing like average sushi in Tokyo. Tokyo is just the best place. It's delicious. My favorite place to eat in the world period."
Tom Holland revealed his easy, go-to pasta recipe 
When talking to Russo and Largey at Simone, Holland swapped recipes. And the actor admitted there is one recipe he found on social media that he genuinely enjoys making and eating. 
"I do this thing I love off Instagram," Holland began. "Well, you get a mug, and you put cheese in the bottom of the mug, a bit of basil, then tomato sauce. And then you put rigatoni there — you put it in circles. Then you put the cheese on top. Then you put a plate on, flip it that way, and bake it."
While the dish seems simple enough to make, Holland suggested that it comes out looking great when it's done. "It's like a pasta pie," he added. "It's really good, and it's super easy to do. And it looks way more impressive than it actually is. Yeah, that's my go-to."
Here's a great recipe for Pasta Mug Rigatoni
Holland didn't reveal the exact recipe he used. But Tastemade has a version that is almost identical to the one Holland described. 
The recipe for Pasta Mug Rigatoni requires just a few key ingredients. To make the dish, you'll need ½ cup of mozzarella cheese, ½ cup of marinara sauce, 12 cooked pieces of rigatoni pasta, and one teaspoon of chopped fresh basil. 
After setting your oven to preheat at 375 degrees, you start assembling the pasta pie by adding the cheese layer at the bottom of a 12-ounce coffee mug (make sure it's made of oven-safe materials). Top the cheese with half of the marinara sauce and basil. Then place the rigatoni upright on top. Another layer of marinara goes over the rigatoni, followed by a final layer of mozzarella cheese. 
Once assembled, place the mug in the oven and bake for 20 to 25 minutes, or until the top is slightly golden and bubbly. After carefully removing the mug from the oven, place your serving plate face down on top of it. Flip the mug with the plate, and let the pasta pie set onto the plate. 
The recipe suggests garnishing the dish with basil.