SpongeBob's BFF Patrick Star Landed His Own Spinoff and He Could Be the World's Best Talk Show Host
In the world of animated duos, SpongeBob Squarepants and Patrick Star tend to rank in fans' top 10. The pair first made their mark on Nickelodeon in 1999 and after all these years, Patrick the starfish is getting a chance to shine on his own.
Someone decided to bestow him a new job as the lead in an animated spinoff. To top it off, it won't be what you're expecting from SpongeBob's famous bestie.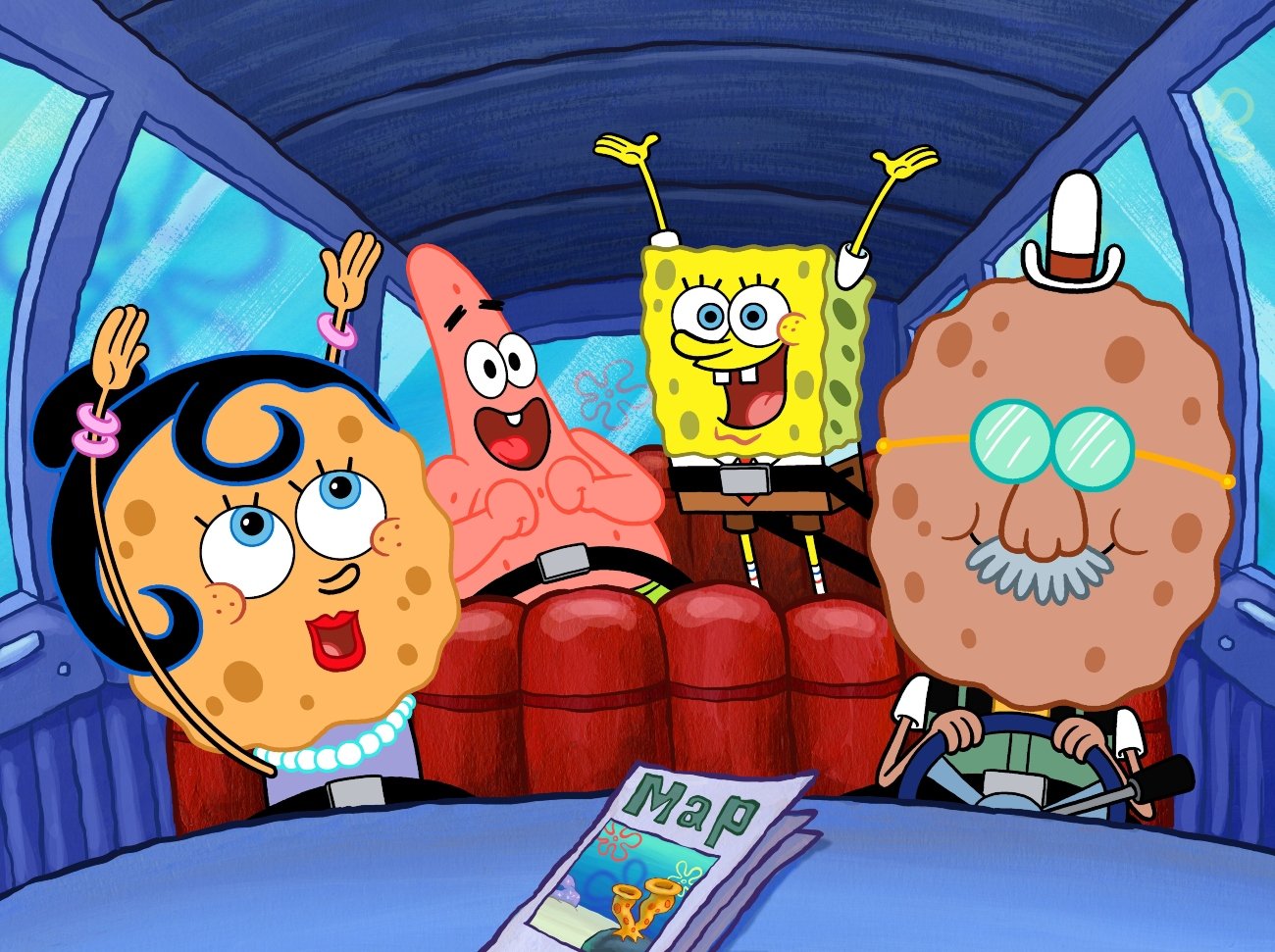 Nickelodeon launching 'SpongeBob' spinoff series with Patrick as the star
Is Patrick Star your favorite SpongeBob character? If he is, you'll be pleased to learn that Nickelodeon has plans to develop The Patrick Star Show, according to Deadline. The outlet reports the network is currently sealing up deals to move the project forward and some voicework has already been completed.
The plot? It's not set in concrete, but it sounds like Mr. Star is taking the late-night talk show route — in animated form. Knowing what we know about Patrick's personality, imagine what such a show would look like. Hilarious.
Deadline compared the format to The Larry Sanders Show with a touch of Patrick's family sprinkled in the episodes. We just want to know if he'll drool or sing.
Other 'SpongeBob' spinoffs are on deck
The first SpongeBob Squarepants spinoff to hit the scene is Kamp Koral: SpongeBob's Under Years, a prequel that focuses on the titular character's childhood. The show was first announced in 2018 and will create kiddie versions of old and new characters from Bikini Bottom.
Originally, Kamp Koral was due to drop on Nickelodeon in July, but plans changed. Now, the series will debut on streaming service CBS All Access in 2021.
In addition to that series, there's also a Squidward show in the works that will center on his life and musical talents as a clarinet player. Unlike SpongeBob and Patrick, he's melancholy, surly, and always serious, so fans can expect iconic Squidward energy. There is no release date for this series yet.
Nickelodeon's Netflix partnership could play a role
While Kamp Koral is heading to CBS All Access, it's unclear whether The Patrick Star Show will land on Nickelodeon, Netflix, or CBS. Back in November, the kids' network and Netflix announced a new partnership created to bring old and fresh content to the streamer.
So far, viewers have seen Avatar: The Last Airbender, Invader Zim, and a few other Nick properties arrive on the platform. Plans include original animated series that will air exclusively on Netflix, and it makes us wonder if Patrick's show will make the cut.
Since Nick hasn't issued an official statement about the new series, fans will have to stay tuned for more details about Patrick's new gig. In the meantime, viewers can binge-watch SpongeBob Squarepants on Nickelodeon or via Amazon Prime.
Also look out for the new film SpongeBob Movie: Sponge on the Run with guest star Keanu Reeves. It drops in early 2021 on multiple platforms and then heads to CBS All Access.