'Squid Game' Cast Instagram: Where to Follow the Netflix Stars on Social Media
Squid Game has become an overnight pop-culture phenomenon and the most popular show on Netflix. The 9-part Korean survival drama, which has been shown in over 90 countries, is on its way to becoming the most-watched program in Netflix history. The actors are becoming global celebrities after the popularity of the show continues to grow. Here are the Squid Game actors' Instagrams to follow and keep up with them beyond the show.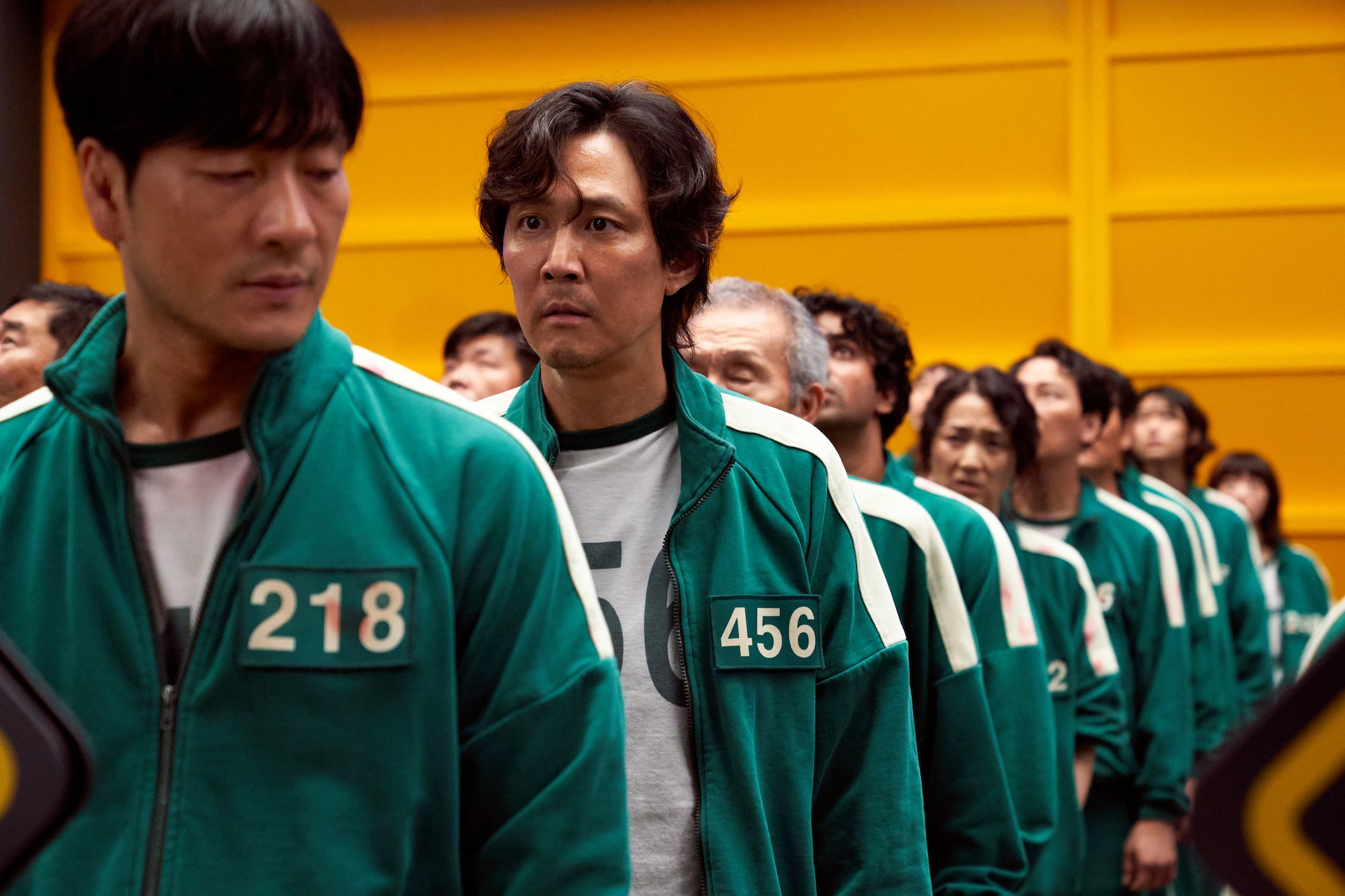 Lee Jung-jae, who plays Seong Gi-hun
48-year-old actor and model Lee Jung-jae plays Squid Game's main character, Seong Gi-hun, or player #456. Lee Jung-jae has been acting since 1993 but hasn't faced global fame like this before. Jung-jae just created his Instagram account this past weekend to keep his fans updated on his life.
Jung Ho-yeon, who plays Kang Sae-byeok
27-year-old Jung Ho-yeon is a model turned actor who has stolen the hearts of all of the Squid Game fans. So far, Ho-yeon's Instagram is followed by an astounding 15.6 million followers. She plays Kang Sae-byeok or player #067 in the show.
Park Hae-soo, who plays Cho Sang-woo
39-year-old Park Hae-soo has become an overnight sensation from playing player #218, Cho Sang-woo. Hae-soo is more than just good looks. The actor holds the 2017 Seoul Award for Best New Actor. Also new to Instagram, Hae-soo started his account for his fans this weekend.
Lee Yoo-Mi, who plays Ji-yeong
27-year-old South Korean actor, Lee Yoo-mi, has been in countless films since 2010. Now she's hit the big time with her role as Ji-yeong or player #240 on Squid Game. Her fame continues to grow, and she currently has an impressive 5.2 million followers on her Instagram.
Anupam Tripathi, who plays Abdul Ali
32-year-old Anupam Tripathi is an Indian actor living in South Korea. He plays the loveable Pakistani character, Abdul Ali, or player #199, on Squid Game. Tripathi has been posting many behind-the-scenes pics and videos on his Instagram, which so far boasts 2.6 million followers.

Kim Joo-ryeong, who plays Han Mi-nyeo
45-year-old actor Kim Joo-ryeong plays the manipulative and mysterious Han Mi-nyeo, or player #212, in the hit Netflix series. Joo-ryeong has been acting since 2000. Her Instagram consists of many candid behind-the-scenes pics of the shooting of Squid Game.
Heo Sung-tae, who plays Jang Deok-su
44-year-old Heo Sung-tae is a South Korean actor with over 60 film and television credits. He plays the villain of the players, Jang Deok-su, player #101, a gangster who needs the money to settle his massive gambling debts. Sung-tae shares many cat photos and, of course, many behind-the-scenes photos on his Instagram.
Wi Ha-joon, who plays Hwang Jun-ho
30-year-old Wi Ha-joon is an actor best known for his roles in the films Gonjiam: Haunted Asylum and Midnight before he played Detective Hwang Jun-ho on Squid Game. He graces his 6.3 million Instagram followers with mirror selfies and photoshoot pics.
Lee Byung-hun, who plays The Front Man / Hwang In-ho
51-year-old South Korean actor Lee Byung-hun plays the Front Man of Squid Game. The actor shares pics of his latest film and TV projects with his Instagram fans.
The overnight success of Squid Games and their rising Instagram following has become a massive surprise to these actors. Following the cast is all fans can do until Squid Game returns for a season 2.