'Squid Game' Cast Member Wi Ha-jun Details Most Difficult Scene to Film
Squid Game follows a group of contestants competing for a grand prize of 456 million won ($38 million). However, they must play deadly children's games to emerge victoriously. The South Korean drama is currently the biggest show worldwide on Netflix, claiming the No. 1 spot in 90 different countries. 
Wi Ha-jun played the young detective Jun-ho, who goes undercover to find his missing brother. While disguised as a staff member, Jun discovers the horrifying aspect of the games. Although Jun often found himself in difficult situations, it seems the actor encountered some challenges as well. For Wi, one scene was the most challenging to film in the show. 
[Spoiler Alert: This article contains spoilers from Squid Game Episode 7]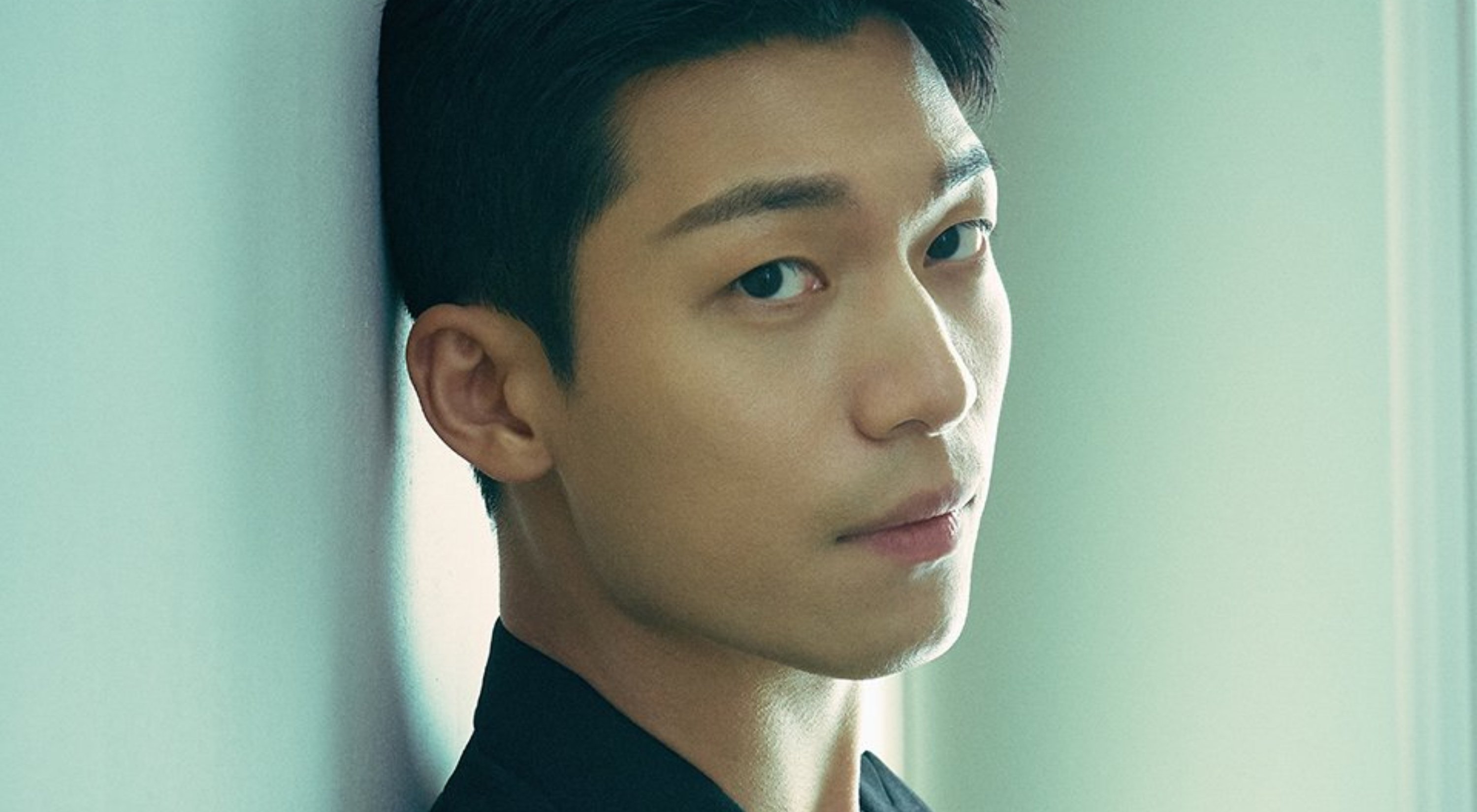 Wi Ha-jun found the VIP scene most challenging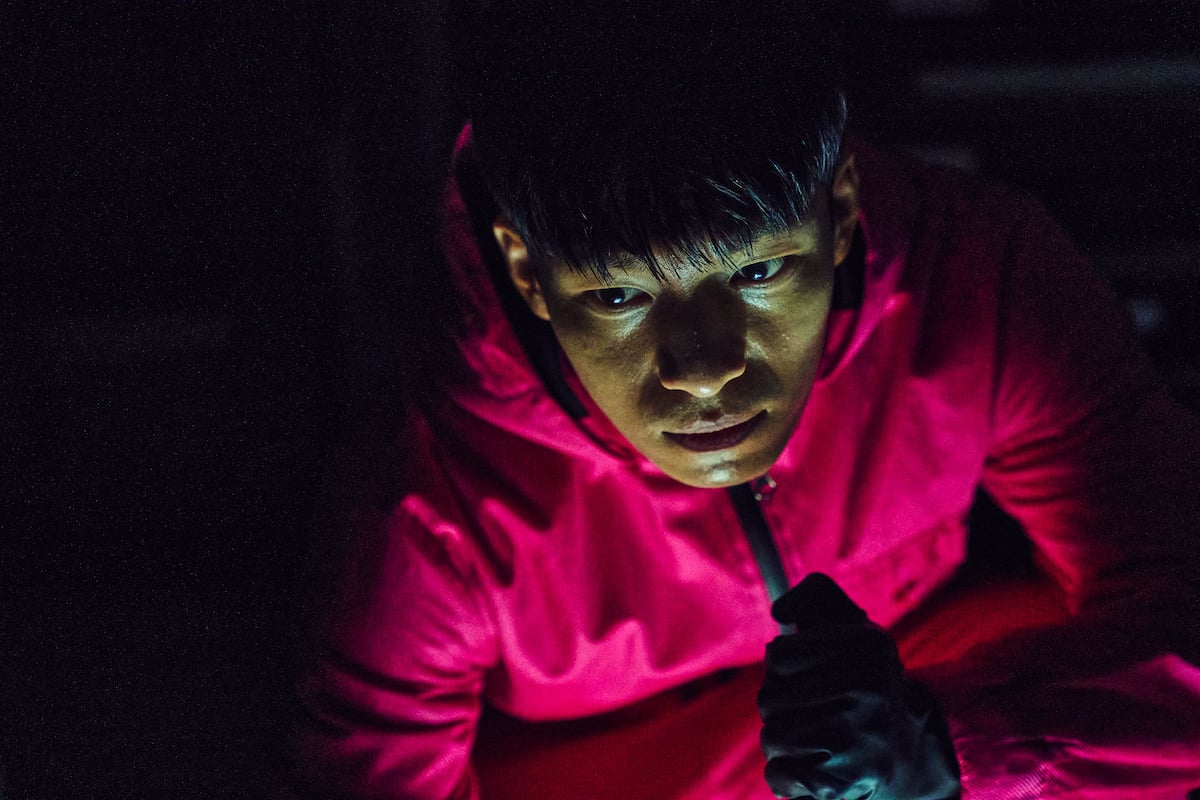 In Squid Game Episode 7, one of the VIPs takes a liking to Jun-ho. The masked VIP member wants him to take off his mask, but Jun refuses. He says they, meaning the higher-ups in Squid Game, will "kill him" if they know his true identity. 
Instead, Jun suggests that they go to the VIP room to be alone. While in the room, the VIP member wants Joon to perform oral sex on him. While completely undressed, Jun holds a gun to his head and urges the VIP member to tell him everything about the games. During the confession, Jun records the entire ordeal on his cell phone for evidence purposes. 
In an interview with Vulture, Wi Ha-jun revealed the VIP scene was the most challenging to film. Since the scene required him to speak English, the actor admits the task posed some difficulty. "When I was shooting the VIP scene, one of the things I was concerned about was having to deliver lines in English," he explained. "It was the first time for me to do a scene with non-Korean actors on set, so I did a lot of preparation, and I was very grateful for my co-actor because he had great energy and just went into it."
Wi Ha-jun continued, "He made the overall environment very lighthearted, so I was able to really get into the role and get into that emotional scene. And also, because it was quite a sensitive scene as well, he really helped me bring out my emotions as the character. And because of that, I could portray an even stronger emotion than what I had originally prepared for. The fact that the fans love the scene so much makes me happy as well."
The 'Squid Game' actor wants to return for season 2
Although the fate of Wi Ha-jun's character remains uncertain, the actor hopes to return for a Squid Game Season 2.  At the end of season 1, Joon gets shot by the game master. As it turns out, the master is Jun's older brother. Then, the cop falls off a cliff and into the ocean. However, viewers did not see a body. So, many fans hope the cop survived and will make a special appearance in the second installment. 
In an interview with Soompi, Wi Ha Joon shared that he hopes Jun will return in season 2. "My hope is that Season 2 comes out, Jun Ho returns alive, and the story with Jun Ho's brother is resolved well. I really want Jun Ho to live," he said. "But it really can't be predicted. Only the director knows. I want to live and appear in Season 2."
Will there be a 'Squid Game' Season 2?
At this time, there is no Squid Game Season 2 currently in the works. However, director Hwang Dong-hyuk recently told Variety that he's open to collaborating with other writers. "Writing (Squid Game) was harder than normal for me as it was a series, not a film," he explained. "It took me six months to write and rewrite the first two episodes."
Hwang added, "I don't have well-developed plans for Squid Game 2. It is quite tiring just thinking about it. But if I were to do it, I would certainly not do it alone. I'd consider using a writers' room and would want multiple experienced directors."
Squid Game is streaming now on Netflix.