'Squid Game' Cast Reveals Why They Wouldn't Struggle With These Deadly Games
Squid Game pushes each player's skills to the limit with children's games with deadly consequences. Although the Netflix show is horrifying, it has left many fans wondering how long they would survive in the games. Several Squid Game cast members considered their skills and shared which game they were most confident they could beat.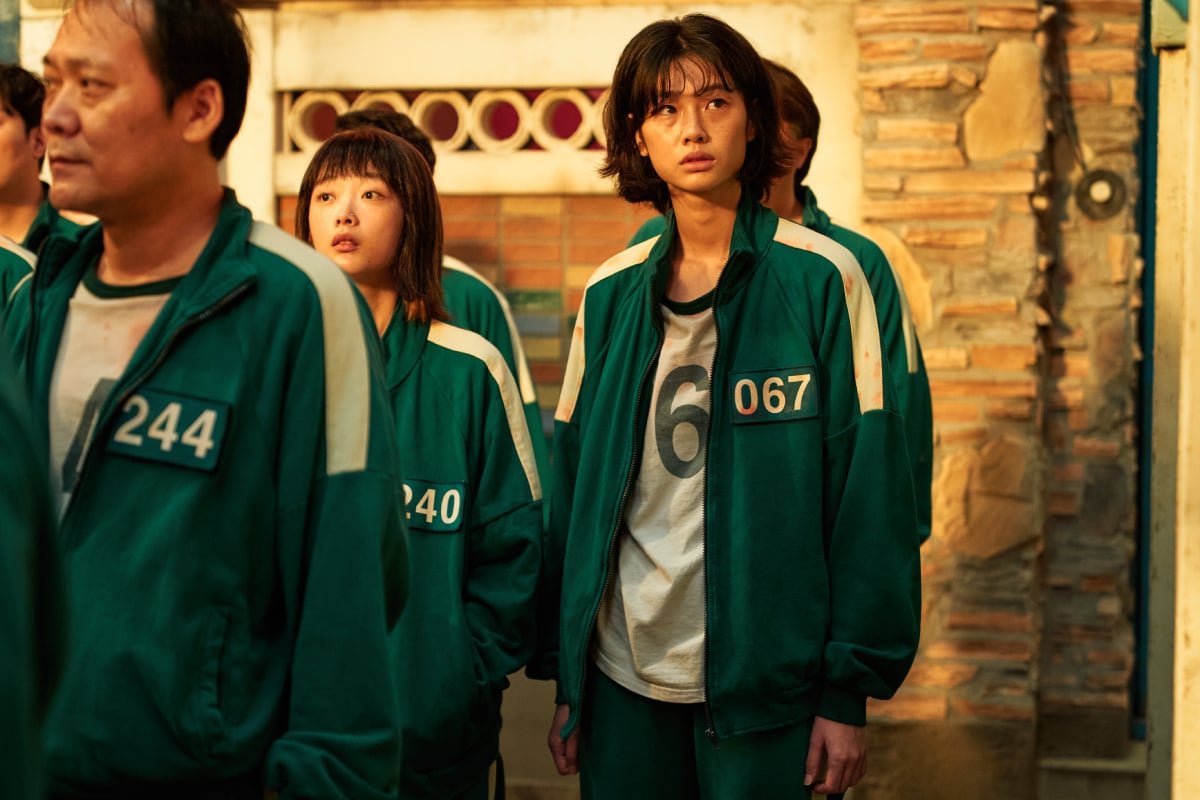 'Squid Game' characters compete in deadly children's games
In Squid Game, 456 desperate people compete in deadly children's games for an enormous cash prize. The games test the players in more ways than they might think. The first game is a deadly version of Red Light, Green Light, where a doll equipped with a sniper shoots any player who moves. Next, the players must carve a shape out of Dalgona candy within a certain amount of time.
The third challenge, tug-of-war, might seem pretty straightforward. However, Il-nam and Sang-woo use strategy instead of strength to lead their team to victory. A game of marbles turns teammates against each other, and several players sacrifice themselves for their partner.
A deadly game of glass stepping stones left all but three players remaining. Finally, Gi-hun and Sang-woo compete in Squid Game, "a type of tag where offense and defense use a squid-shaped board drawn in the dirt," according to Netflix.
Which games could the 'Squid Game' cast win?
In a Netflix interview, several Squid Game cast members talked about the show while attempting to carve a shape out of Dalgona candy. The cast members appear to have failed that challenge, though the stakes weren't as high as in Squid Game. The cast members were then asked what game they were most confident they could win in Squid Game.
"Red Light, Green Light," said HoYeon Jung, who plays Kang Sae-byeok. "I'm a model so I know how to stay still." HoYeon began her modeling career at just 16-years-old. In fact, HoYeon's role as Sae-byeok was her first-ever acting gig.
Anupam Tripathi who plays Ali Abdul felt that tug-of-war would be his game to win. "I can do that for sure," he said in the interview, imitating a tugging motion. Ali was eliminated after being tricked by Sang-woo in the marbles game.
Finally, Wi Ha-joon, who plays Hwang Jun-ho didn't specify exactly which game he would win. Instead, he listed some of his skills that would help him during the games. "I'm good at running. I think I'm good at physical activities. Since I was little, I was pretty athletic," he said. Wi would likely get pretty far in Squid Game.
Director Hwang Dong-hyuk's thoughts on season 2
Squid Game quickly gained immense popularity on Netflix. Many fans have already finished binging the 9-episode series, and are hoping there will be more to come. In an interview with Variety, director Hwang Dong-hyuk stated that he isn't currently thinking about making a season 2. Creating Squid Game was a mountainous task as is, but perhaps things will change in the future.
RELATED: 'Squid Game': Netflix Executive Reveals the Show's Original Title