'Squid Game' Cast Had Trouble Breathing in 1 Scene, Director Says: 'Some Actors' Faces Even Turned Red'
Article Highlights:
Director Hwang Dong-hyuk said the main characters were named after his childhood friends
The Squid Game cast had a hard time breathing during a scene from episode 1
Hwang Dong-hyuk said there's still story to tell for a possible Squid Game Season 2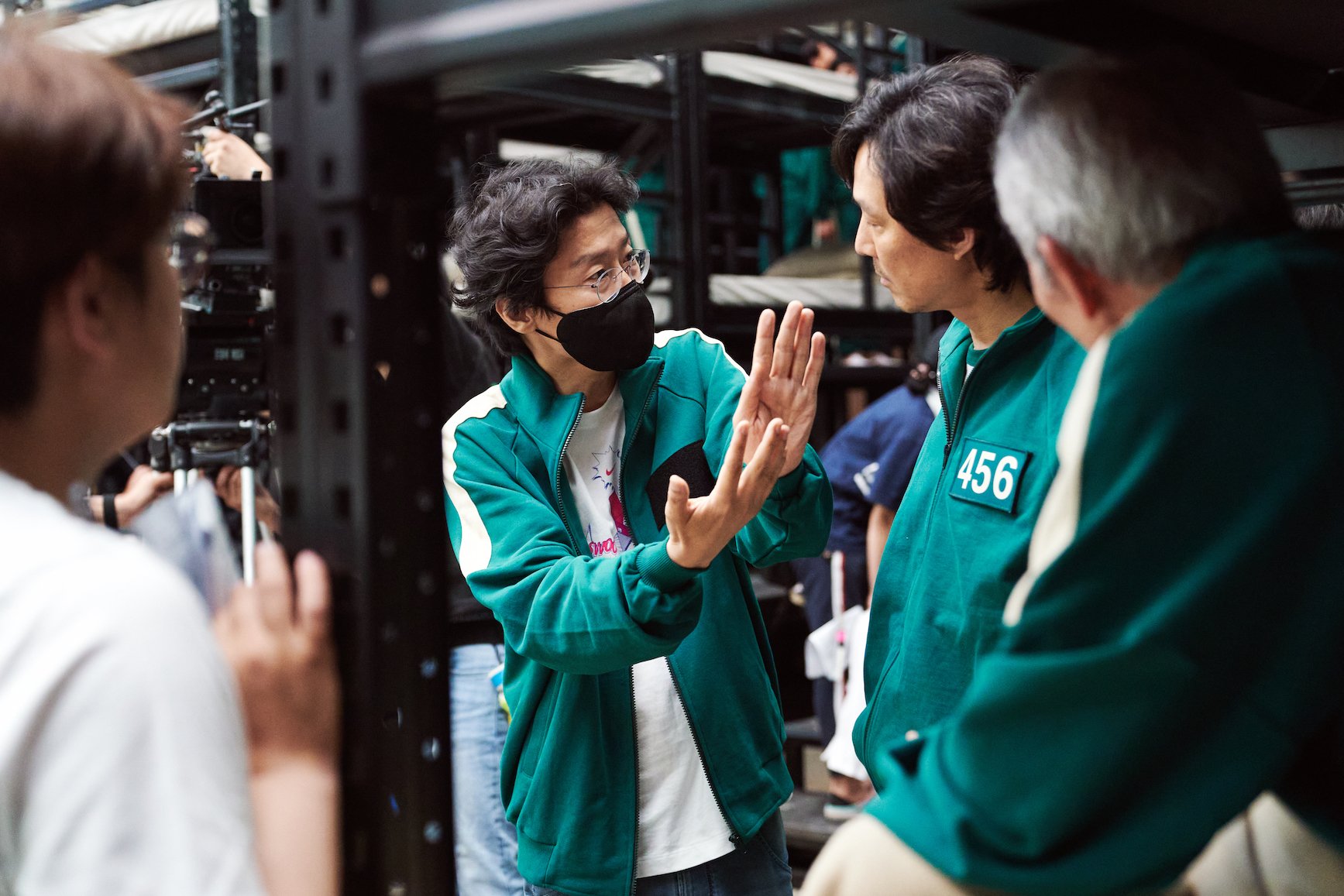 The Squid Game cast and director are experiencing major success after the hit Netflix show's release. The show follows a group of 456 debt-ridden South Korean residents who hope to win a series of six children's games for cash — but losing leads to instant death. According to director Hwang Dong-hyuk, a few of the actors had difficulty breathing in one of the first scenes of the show.
Is 'Squid Game' based on a true story? Director Hwang Dong-hyuk has personal ties
While the events that happen in the Netflix series certainly aren't real, is Squid Game based on a true story at all? Director Hwang Dong-hyuk took personal experiences to bring the characters to life. And the Squid Game cast continues to receive praise for their excellent, true-to-life acting.
CNN reports Hwang called the lead, Seong Gi-hun, and his childhood friend, Cho Sang-woo, his "inner clones," as they're named after his childhood friends he had in real life.
"They represent the two sides of me," Hwang noted. "Like Gi-hun, I was raised by a single mother in a financially troubled environment in Ssangmun-dong," he explained. "At the same time, like Sang-woo, I went to Seoul National University and my entire neighborhood praised me and had high expectations of me."
Hwang Dong-hyuk said the 'Squid Game' cast had difficulty breathing in 1 scene
Director Hwang Dong-hyuk sat with a few members of the Squid Game cast to discuss filming the show. And he noted the cast had difficulty breathing during one scene in the beginning of the series.
In episode 1, the group of 456 players all gather together in their new living quarters. A confrontation breaks out between Kang Sae-byeok, the North Korean pickpocket, and the villainous Jang Deok-su. Then, Gi-hun steps in to also point out that Sae-byeok stole a ton of money from him after he gambled on horse racing.
"I remember you really struggled in there," Hwang told Gi-hun actor Lee Jung-jae. He then pointed out the green tracksuits the actors had to wear. "That outfit is not made for sports. It's like the material of old gym clothes. So, with 300 people, it got really dusty in there. It was hard to breathe. Some actors' faces even turned red because of allergies."
Will season 2 happen?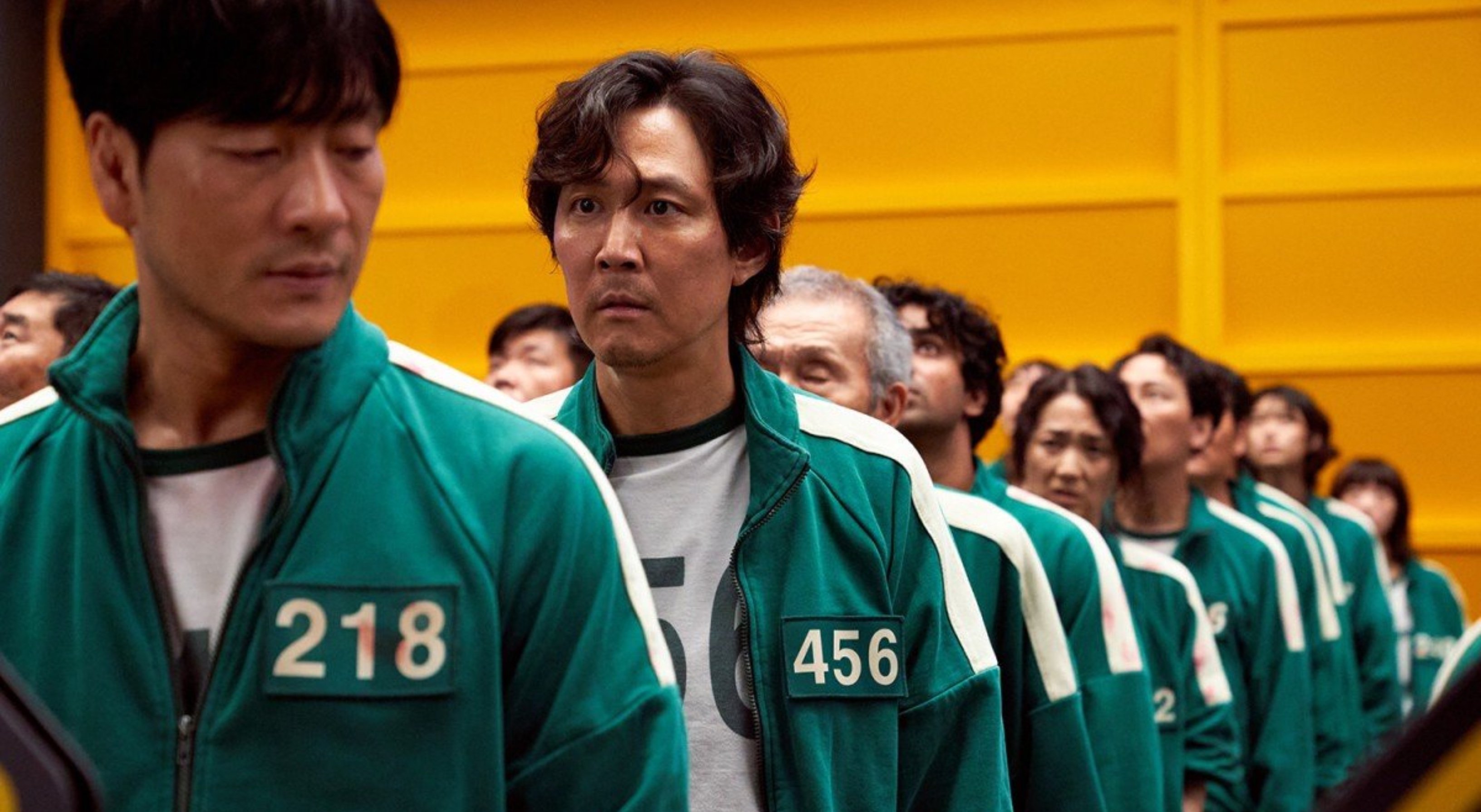 Fans want to know if Hwang has any plans for Squid Game Season 2. Initially, Hwang said he'd have to think long and hard before inviting the Squid Game cast back for another run. "I don't have well-developed plans for Squid Game 2," the director told Variety. "It is quite tiring just thinking about it. But if I were to do it, I would certainly not do it alone. I'd consider using a writers' room and would want multiple experienced directors."
With that said, it seems Hwang is now considering the possibility even more. "Writing, producing and directing a series alone was really such a big task," he told CNN. "When I think about doing the same for season two, I'm personally kind of worried. There's nothing confirmed at the moment, but so many people are enthusiastic that I'm really contemplating it."
Check out Showbiz Cheat Sheet on Facebook!