'Squid Game': Lee Jung-jae Says the Netflix Series Isn't About 'Survival Games'
'Squid Game' star Lee Jung-jae responds to critics of the show's violent survival games. Lee says the survival games aren't really the point of the show. Here's the message Lee believes 'Squid Game' delivers.
The Korean drama Squid Game captivated Netflix viewers, but provoked many different reactions. The show's violence made it stand out even in the streaming world without the boundaries of network television, but star Lee Jung-jae worries some have missed the point. Lee starred as Gi-hun, a desperate man competing in children's games where the losers die graphically. Lee has a response to critics of the show. In fact, he says it's not about survival games at all. 
[Spoiler alert: This article contains spoilers for Squid Game.]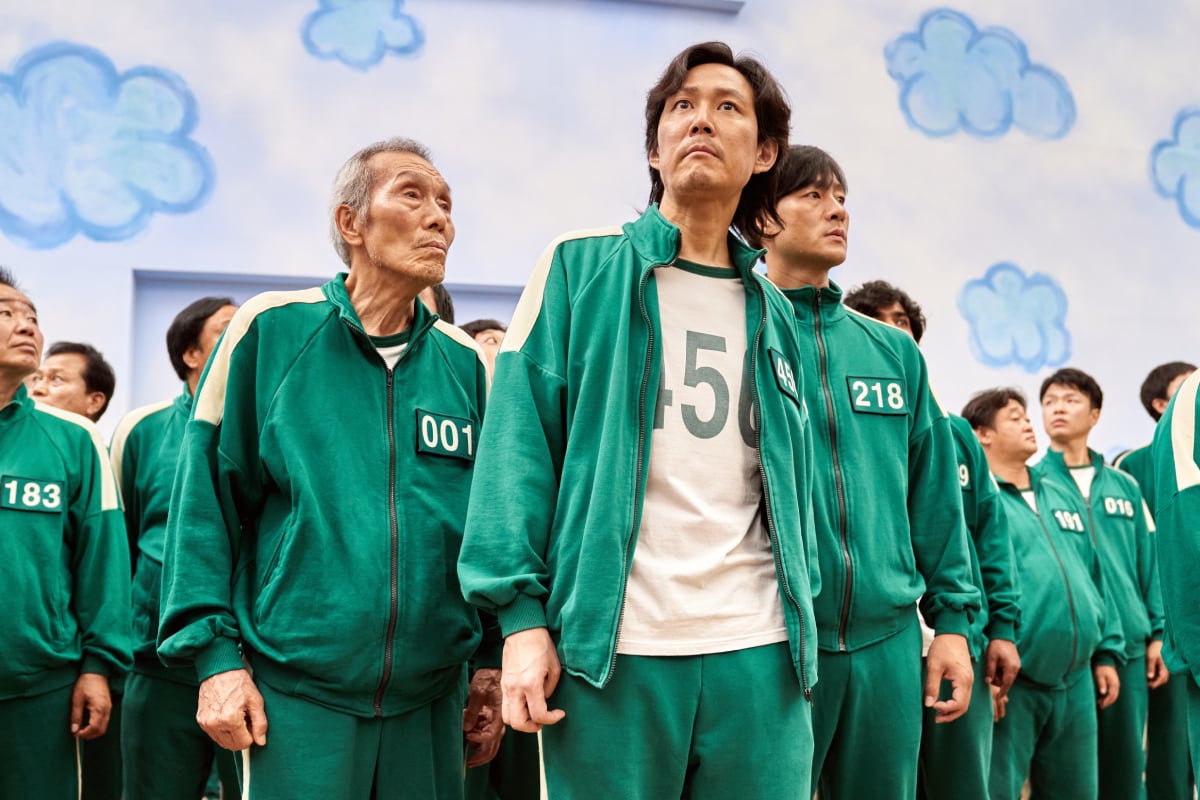 Lee spoke with the New York Times on Oct. 18, weeks after Squid Game premiered on Netflix. Here's Lee's take on what the show is really about. 
Why 'Squid Game' is not about survival games at all
Now, there's no denying that Squid Game includes some survival games. Gi-hun plays everything from tug of war to marbles to the title game, a Korean sidewalk game kids play. However, Lee suggests critics look a little deeper. 
"For those viewers who found the series a little less interesting, I would like to recommend that they watch it again, because Squid Game is not really a show about survival games," Lee told the Times. "It's about people. I think we pose questions to ourselves as we watch the show: Have I been forgetting anything that I should never lose sight of, as a human being? Was there anybody who needed my help, but I was unaware of them? Should I have helped them? I think if they rewatch the series, the audience will be able to notice more of these subtle elements."
The messages of 'Squid Game' according to Lee Jung-jae
Lee said the violent games are simply a vehicle to explore social themes such as altruism. Gi-hun helps other players during the game. When he wins, he gives his winnings to the family of a competitor. 
"In Korea, people have an altruistic mind-set," Lee told the Times. "You would have no friends if you weren't kind and considerate. That's because Korean people believe that their friends are very valuable and important. I really love my friends. I care for them. I would like to maintain a good relationship with them. And I think what Squid Game has done is to tie in this theme of altruism to the storyline of the survival game. On top of that, it added very impressive visuals."
Lee Jung-jae accepts every response to the show 
Even so, Lee accepts that Squid Game is not for everyone. Even LeBron James had criticisms. Lee still appreciates anyone who took the time to watch and understands if they came away unhappy.
"Well, everyone has their own taste, and I completely respect whatever response each viewer has," Lee said. "I understand that there are mixed responses."
The phenomenon of the show caught Lee by surprise. Lee has viewed YouTube reaction videos himself, but said, "I have been trying to wrap my mind around them."
"I watched a lot of YouTube reaction videos, videos of the viewers themselves watching Squid Game in real time," Lee said. "I had never seen these so-called reaction videos before in my life. I find that very interesting and funny. So yes, I have kept an eye on how the global audience is reacting."
For those who did like Squid Game, Lee hopes they will then become fans of other Korean shows.
"I also have hopes for other Korean content to come, because Squid Game has done such a good job in raising awareness of Korean TV series and films, which I hope will now find a wider audience," Lee said.