'Squid Game' Cast Member Lee Jung-jae Reveals 1 Scene Was Improvised
Squid Game cast members Lee Jung-jae, Park Hae-soo, Wi Ha-jun, and Jung Ho-yeon made a special appearance on The Tonight Show Starring Jimmy Fallon. When Fallon asked if there was any improvisation in the Netflix show, actor Lee Jung-jae (Seong Gi-hun) revealed one scene between him and co-star Jung Ho-yeon (Kang Sae-byeok) was entirely improvised.
'Squid Game' actor Lee Jung-jae says Gi-hun and Sae-byeok's first encounter was improvised
On a recent episode of The Tonight Show Starring Jimmy Fallon, Fallon asked the Squid Game cast if any scenes were improvised. Lee Jung-jae revealed the actors improvised a lot while filming the show. In fact, the actor shared that the first scene between Gi-hun and Sae-byeok was all improvisation. The actor referenced the scene where Gi-hun runs into her at the horse race gambling center. While running from loan sharks, Gi-hun collides with the young woman, spilling her cup of coffee.
"Typically, you would just pick it up and hand it to her, but I noticed the straw on the ground, so I improvised and tried to stick the straw back into the cup," he explained. "I tried to do it multiple times. That made Ho-yeon crack up so hard that she couldn't lift her head up. Like this," Then, he proceeded to recreate the scene, which solicited a laugh from Jung Ho-yeon.
What drew Lee Jung-jae to 'Squid Game'?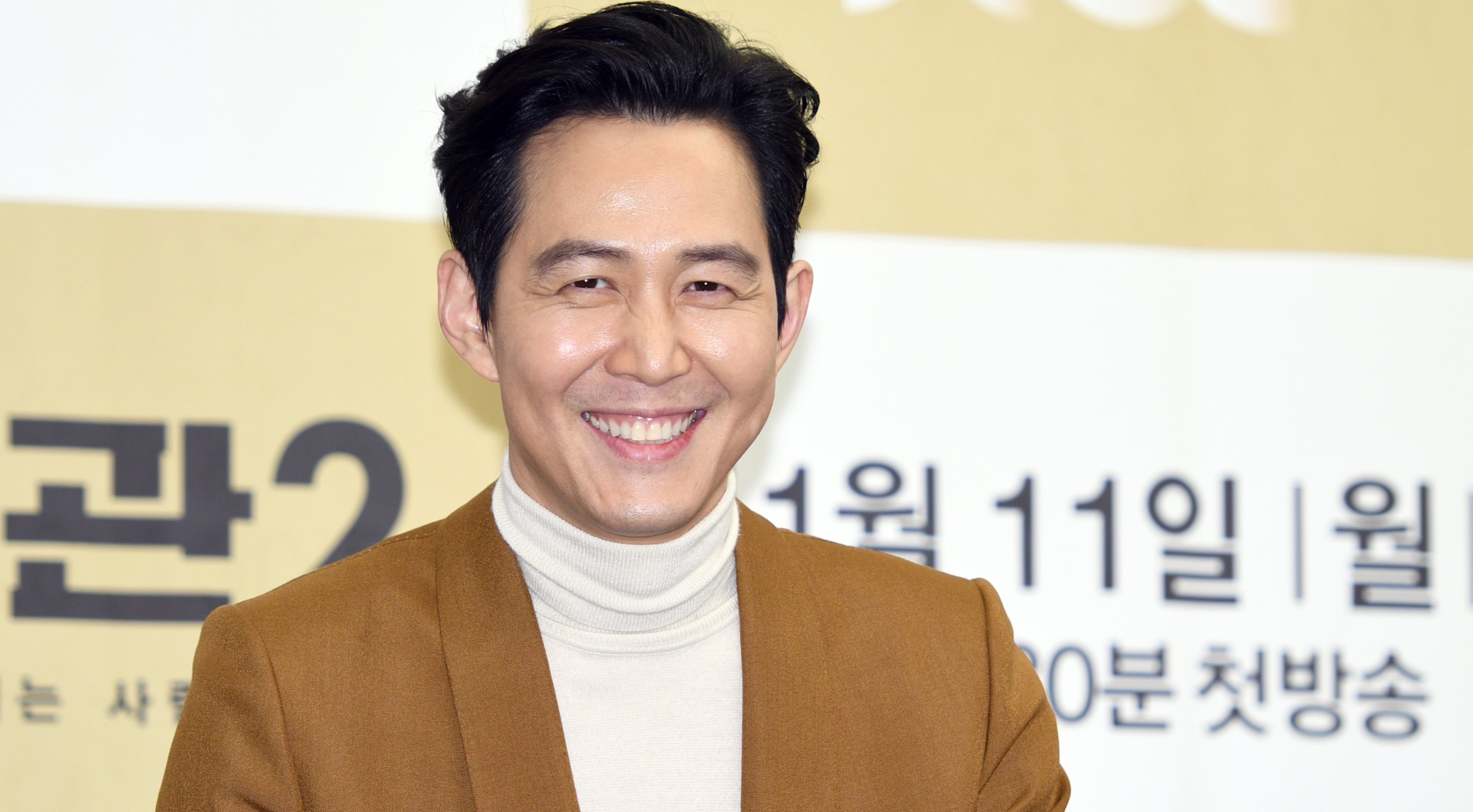 The compelling narrative behind Squid Game has captivated the world. For actor Lee Jung-jae, certain factors drew him to the survival drama series as well. In an interview with Soompi, the actor shared that the overall concept attracted him to the project. 
"It's a survival game for adults, but there's an element of horror in the setup of playing childhood games," he said. "You could say the genre is survival, but the screenplay includes details of all the sorrows and troubles of the contestants and why they had to resort to this. In order to not exaggerate those points, they're slowly piled up one by one from Episode 1, and then it emotionally and effectively explodes at the end. I felt that set it apart from other survival films. I thought that it was good from the start."
When is 'Squid Game' Season 2 returning to Netflix?
As of right now, there are no plans for a Squid Game Season 2. In an interview with Variety, director Hwang Dong-hyuk shared that the writing process was challenging. "Writing (Squid Game) was harder than normal for me as it was a series, not a film. It took me six months to write and rewrite the first two episodes," he said. "Then I consulted verbally with friends, and picked up clues for improvements through my own pitching and from their responses."
However, Hwang is open to collaborating with other writers for a second installment. "I don't have well-developed plans for Squid Game 2. It is quite tiring just thinking about it. But if I were to do it, I would certainly not do it alone. I'd consider using a writers' room and would want multiple experienced directors."
Squid Game is streaming now on Netflix.