'Squid Game': Netflix's Dark Survival K-Drama Took 10 Years To Plan
The Netflix K-drama Squid Game is not what it seems. The dark action-adventure suspense drama entails a story of a group of individuals who are failures in their personal lives. They hear of a secret game with a grand prize beyond their wildest dreams. The catch? They have to survive a series of events that can be fatal. The K-drama's director and creator thought of the idea in 2008, and it took 10 years to see it come to life on screen.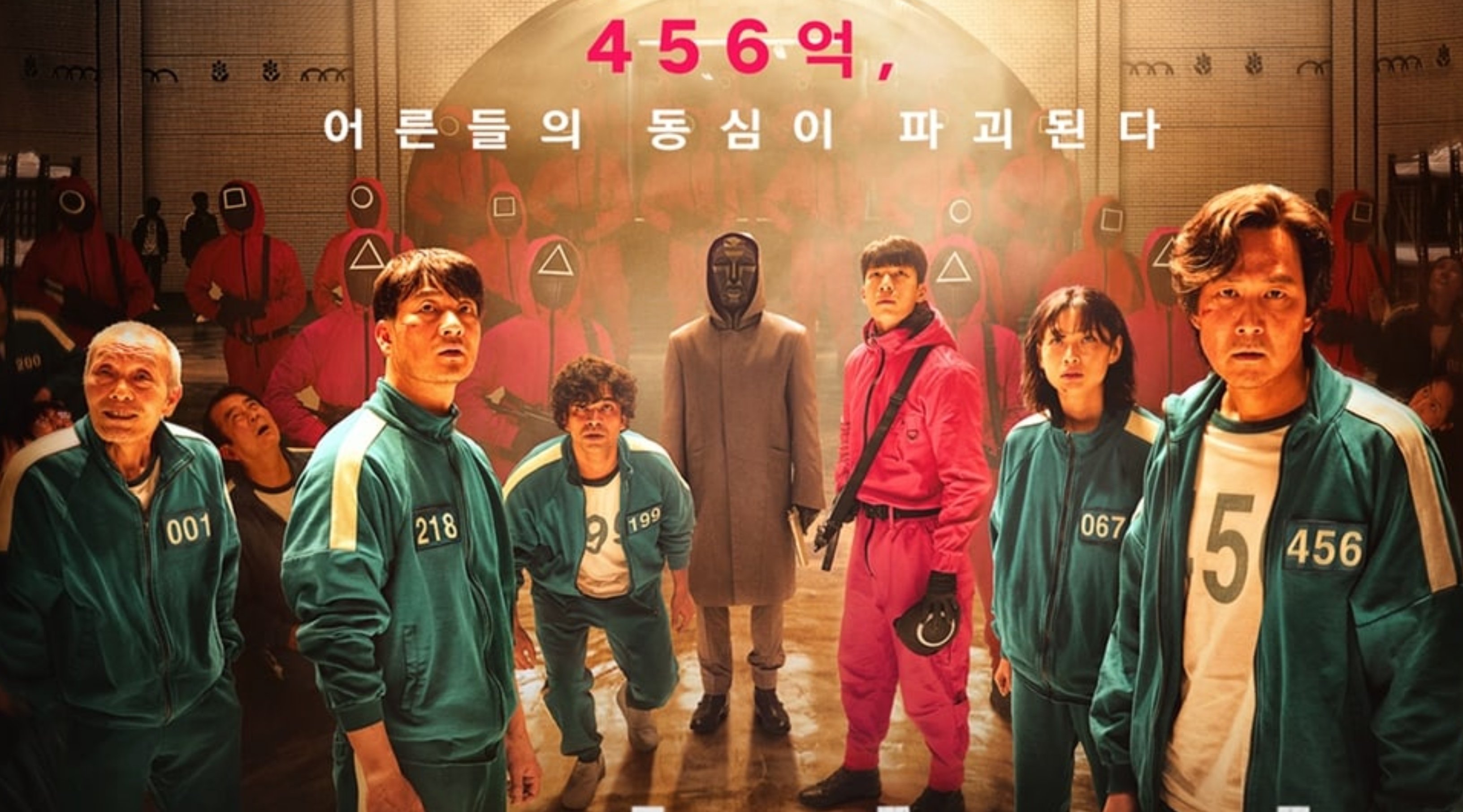 'Squid Game' is a survival game to die for
RELATED: 'My Roommate Is a Gumiho' K-Drama Keeps Fans Invested with its Fantasy-Romance Storyline
While the drama has a large crew of characters, it mainly focuses on two childhood friends. Ki-Hoon's (Lee Jung-Jae) life is far from outstanding when he loses his job and is considered a failure. On the other end is his lifelong friend, Sang-Woo (Park Hae-Soo). Unlike Ki-Hoon, Sang-Woo went to a prestigious university despite his poor upbringing. He even lands a great job. Sang-Woo's life too falls apart when stuck in a dilemma regarding the misappropriation of company funds.
Ki-Hoon hears of a secret survival game offering 45.6 billion won to its winner. With no other options, Ki-Hoon and Sang-Woo take part in the game with 456 participants. What they did not expect was the game to be anything but simple. There is a hidden agenda behind the game as cloaked figures reassure that no one escapes. It is survival of the fittest as the "childhood innocence of grown-ups will be destroyed."
Director based the drama's storyline of Korean childhood games
RELATED: 'Nevertheless': Did the K-Drama's Ending Meet Fans Expectations?
According to Soompi, the drama's director, and creator Hwang Dong-Hyuk has planned Squid Game for 10 years. He first came up with the concept in 2008 after reading a comic book that followed a similar story. But Hwang wanted the story to be as Korean as possible. To do so, he used familiar Korean games many played during childhood.
The drama's story and games needed a dark twist that would create suspense and thrill. Hwang explains that there is a hidden motive behind using childhood games in the twisted drama, "I wanted to create a sense of connection between the nostalgic games we played in our childhood and the sense of never-ending competition that modern adults feel." The K-drama has adults who see themselves as failures in life and have to revert to their childhood to stay alive. Hang calls it irony as the characters' most precious and happy memories are turned into a horrifying reality.
The Squid Game trailer shows the contestants taking part in a game of tag. The game entails the group running up to a robot with its back turned. If they fail to tag the robot and cross the red line before its turns around, they lose. The contestants soon learn the childish game is fatal as the ones who are "out" are killed off. Unable to escape, they have no choice but to try and win the game.
Lee Jung-Jae and Park Hae-Soo in the lead roles
From the trailer, viewers see some recognizable Korean actors. In the lead role as Ki-hoon is Lee Jung-Jae, better known for his movie career. He had his breakthrough role in the 1998 movie An Affair and would then star in the popular movies Typhoon and The Thieves. In 2019, Lee starred as Jang Tae-Joon in the political drama Chief of Staff.
Alongside Lee is Park Hae-Soo in the second lead role as Sang-Woo. Park gained notoriety amongst K-drama fans in the lead role as Kim Je-Hyuk in Prison Playbook in 2017. The drama became one of the highest-rated Korean series in cable television history. He was also part of the main cast for the Netflix movie Time to Hunt as Han. Squid Game also marks director Hwang's first-ever television show. The K-drama is to premiere on September 17.