'Squid Game': Park Hae-soo Became a Dad the Day His Show Premiered
Park Hae-soo had a big day on Sept. 17, 2021. 'Squid Game' premiered on Netflix and his first son was born. Park shares the heartwarming story.
Squid Game made stars out of everyone in the cast. Once the show premiered on Netflix in September 2021, international viewers wanted to know more about the cast. However, Squid Game star Park Hae-soo was awaiting a different celebrity sighting on that day. The day his son was born coincided with the global release of Squid Game.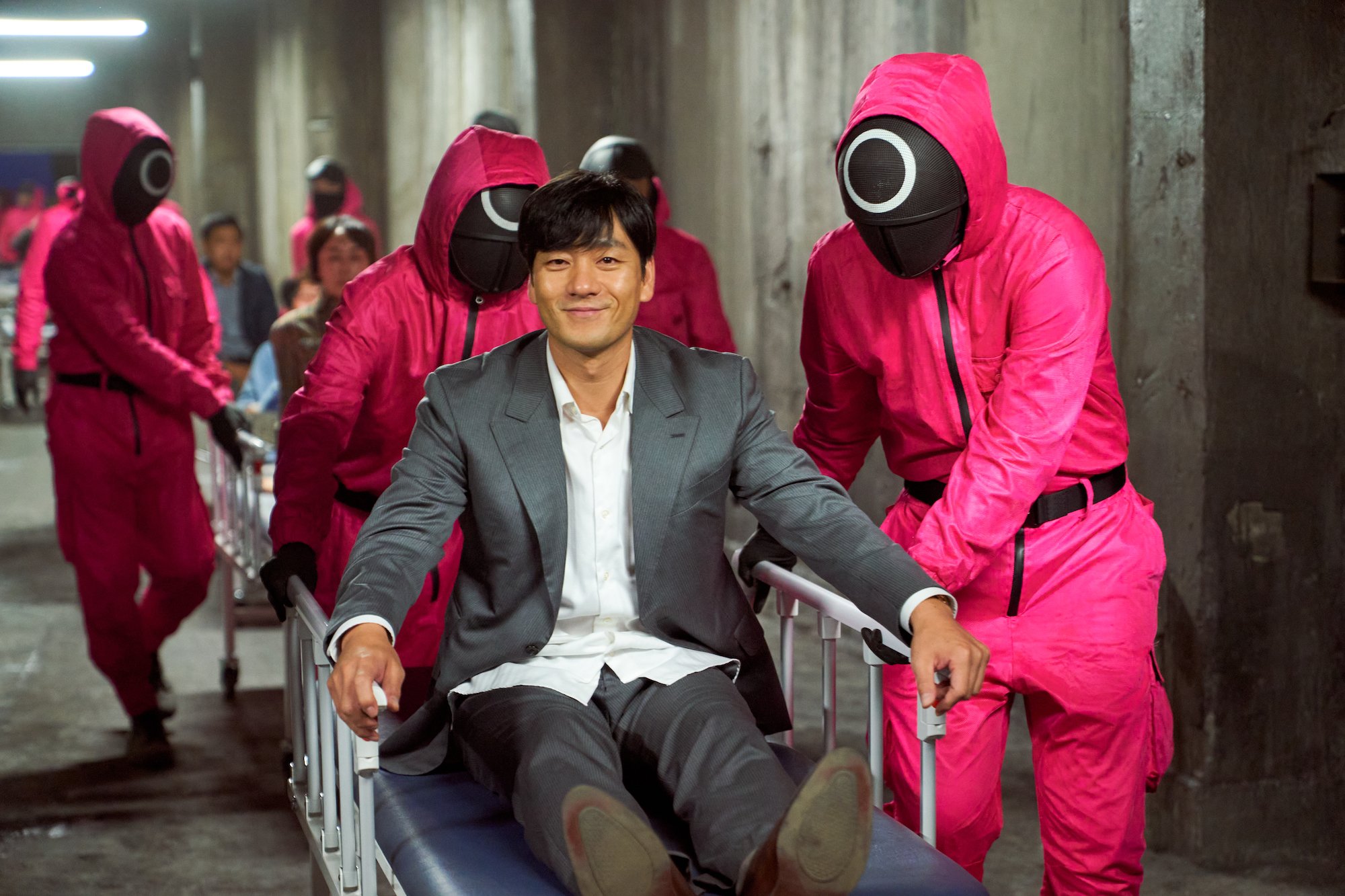 Park joined the cast of Squid Game and writer/director Hwang Dong-hyuk for a Q&A at Chapman University. The Hollywood Reporter broadcast the talk on their Awards Chatter podcast on March 29. Here's how Park met his son right before the world pressed play on Squid Game.
Park Hae-soo's wife went into labor the day 'Squid Game' premiered 
Squid Game premiered Sept. 17 on Netflix. In the U.S., that means midnight on Thursday the 16th. In the rest of the world, the time zones shifted accordingly. It was in the afternoon when Park's wife went into labor. While Netflix viewers were introduced to Park's character, Cho Sang-woo, best friend and rival to Seong Gi-hun (Lee Jung-jae).
"I have a personal story when it comes to the day that the show was released," Park said through a translator on Awards Chatter. "So on the day when our show was about to release, my wife was visiting the hospital for her regular checkup because it was almost her due date. She was pregnant at the time. That was Sept. 17. The show was going to release at 4 p.m. She went to the hospital at 2 p.m. and the doctor told her, 'You're going to meet your son today.'"
'Squid Game' gave Park Hae-soo the idea for a nickname
Park's son was born at 3:50 p.m. It was the first child for Park and his wife. Now, Park refers to him with a Squid Game nickname. 
"And my son on that day was born literally 10 minutes before the show was launched," Park said. "It was an unforgettable moment and we dubbed him Squid Baby. He was such a huge, huge gift. I remember the first time I set eyes on his face, you can imagine how excited I was for the release of the show. But when I looked at his face, I was thinking, 'My Squid Baby, you are such a joy. You brought me such a great blessing' and here I am today."
Co-star Hoyeon Jung wasn't as excited for the premiere 
Following Park's touching story, Sae-byeok actor Hoyeon Jung responded to the premiere of Squid Game. She was much more apprehensive as it was her first acting role. 
"I wanted to hide," Jung said. "I wanted to escape but there's no way to escape because it's globally released. And then I think I realize that it's going something, it's going well. I still can't believe what is going on."