'Squid Game' Season 2: Plot Ideas, Characters, and Everything Else We Know
Squid Game became a sensation when it premiered on Netflix in September. A Korean survival drama from writer and director Hwang Dong-hyuk, the series chronicles 456 indebted people who receive invites to compete in games they grew up playing for the chance of winning a big cash prize. But one wrong move can cost their life.
The show attracted a big following and many positive reviews from critics upon its premiere, becoming a constant trending topic and, eventually, Netflix's biggest show ever. That kind of success usually warrants another season. But will there be another season of Squid Game? Here's what we know.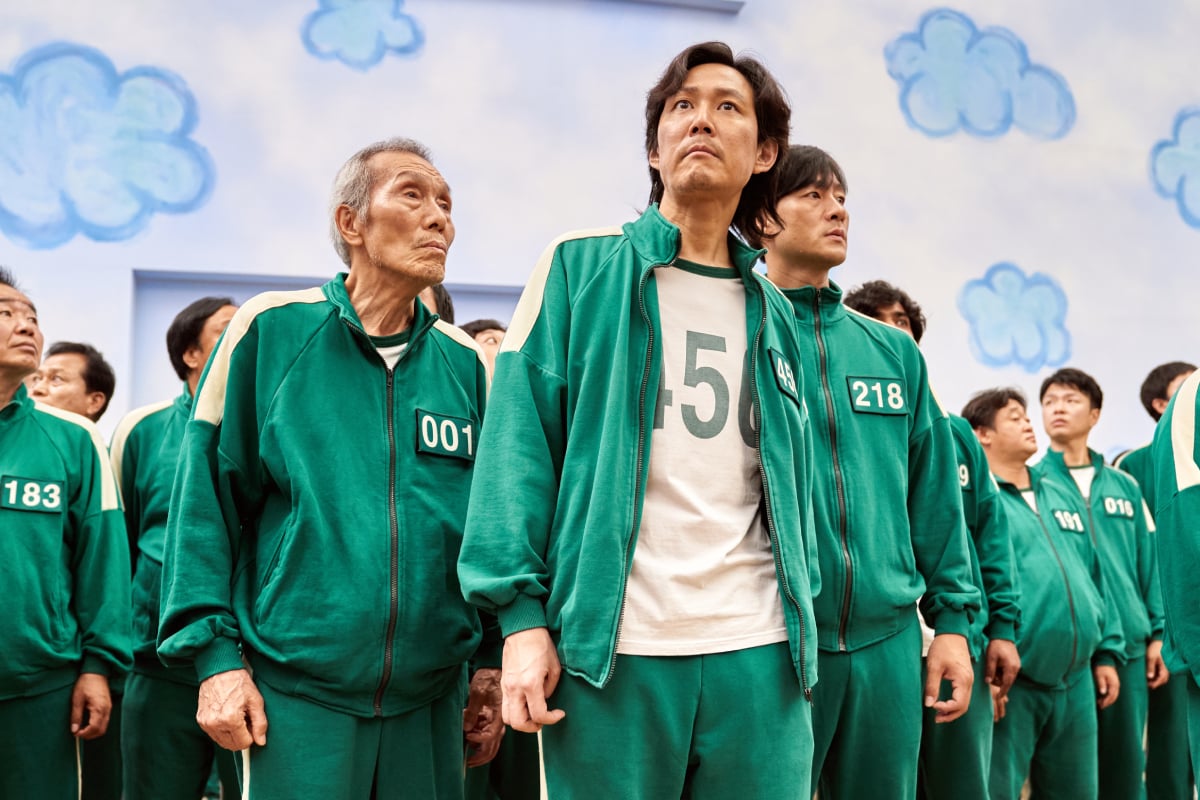 What happened in 'Squid Game'
The first season of Squid Game followed Seong Gi-hun, a gambler in need of money to pay his debts and better support his family. After being invited to the games, he accepted the offer and arrived to find he would be competing against 455 other players in a total of six games. Gi-hun was ultimately the last one standing, but his time in the competition left him so depressed that he still hadn't spent the prize money a year later.
He finally decided to use it to help out the families of friends he made at the game. But just as he started moving forward, Gi-hun spotted the recruiter seemingly enticing a man to join another competition.
Enraged, he snatched the Squid Game phone number card from the man and called to say he would never forgive them. He was supposed to board a flight to his daughter shortly after, but Gi-hun seemed to decide to track down those behind the game instead.
Has 'Squid Game' been renewed?
After the conclusion of Squid Game Season 1, Hwang told Variety that he was open to making more episodes. But he also wasn't in a rush, noting how taxing it was to write and direct all nine episodes.
"I don't have well-developed plans for 'Squid Game 2,'" Hwang explained. "It is quite tiring just thinking about it. But if I were to do it, I would certainly not do it alone. I'd consider using a writers' room and would want multiple experienced directors."
But with so much hype and fanfare for the series, it was only a matter of time before Netflix renewed the show. Squid Game Season 2 was officially announced on June 13 and will bring back Gi-Hun, The Front Man, and other characters, per Netflix.
What would the story be about?
Hwang also noted that he would like for it to focus on the relationship between the policeman and his brother, The Front Man.
"If I end up creating season two, I'd like to explore that storyline — what is going on between those two brothers?" he told The Hollywood Reporter. "And then I could also go into the story of that recruiter in the suit who plays the game of ddakji with Gi-hun and gives him the card in the first episode."
"And, of course, we could go with Gi-hun's story as he turns back, and explore more about how he's going to navigate through his reckoning with the people who are designing the games," Hwang added. "So, I don't know yet. But I'll just say there are a lot of possibilities out there for season two storylines."
Watch Squid Game now on Netflix.