'Star Trek': Chris Pine and Other Cast Members Reportedly Caught Off Guard By Sequel Announcement
Chris Pine and the rest of the Star Trek cast were caught off guard by the announcement of a fourth film from Paramount.
On Feb. 15, during a Wall Street event, Paramount announced an upcoming Star Trek sequel featuring the return of Chris Pine as Captain James T. Kirk and the rest of the Enterprise crew. J.J. Abrams, who rebooted the Star Trek franchise back in 2009, made the announcement. While this news surprised fans, they may have been less shocked than the actual cast themselves.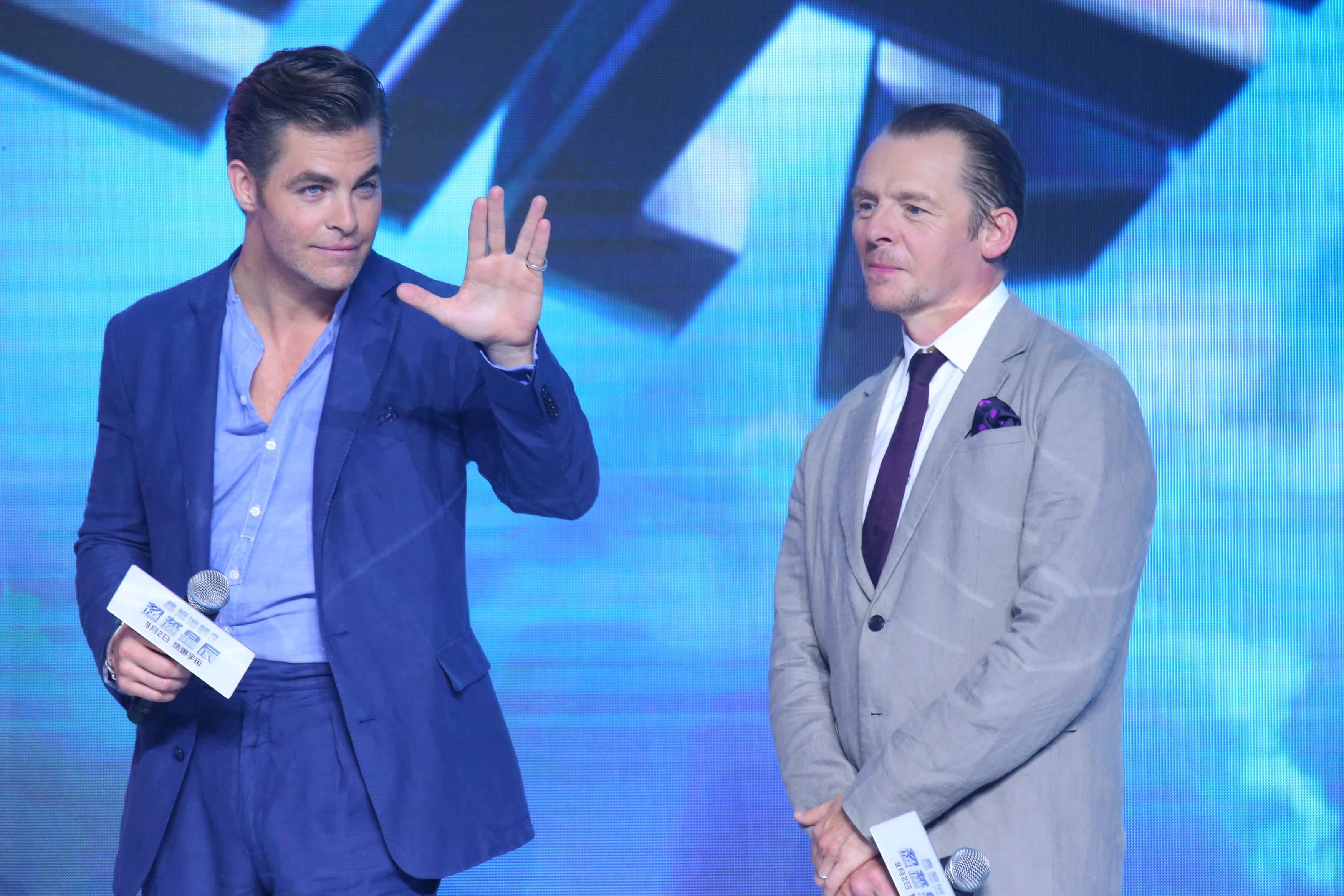 'Star Trek' reboot reignited the franchise
In 2009, J.J. Abrams brought Star Trek back to life with a brand new film. The reboot placed more of an emphasis on adrenaline-fueled action and the film ended up being a hit with both audiences and critics. Pine stars as Kirk, whom William Shatner originally played n the 1960s series. Other new cast members include Zachary Quinto as Spock, Zoe Saldana as Uhura, Karl Urban as Bones, and Simon Pegg as Scotty. 
Two sequels, Star Trek Into Darkness and Star Trek Beyond, followed the reboot. However, these films weren't as successful as Paramount would like. While still getting solid reviews and positive reactions from fans, Beyond only grossed $338 million worldwide on a $185 million budget, according to Forbes.
Chris Pine and other cast members were unaware of the new sequel
There have been discussions of a fourth film since Star Trek Beyond came out in 2016. Plans eventually fell through after talks with Pine and Chris Hemsworth — who would have reprised his role as Kirk's father — ended over financial disagreements, according to Slashfilm. Discussions then went toward other ideas including films from Noah Hawley and Quentin Tarantino that would follow different crews and timelines. 
When Paramount announced the fourth film, it seemed like negotiations were finally successful. However, that doesn't seem to be the case. According to The Hollywood Reporter, the teams who represent the main cast were "not aware that an announcement for another film was coming, much less that their clients would be touted as a part of the deal."
The cast was also unaware that they were supposed to be shooting this film before the end of the year. The Hollywood Reporter reports that the goal is to "begin filming in the fall in order to make the Dec. 22, 2023, theatrical release."
Sources told The Hollywood Reporter a script is in progress, but nothing has been greenlit. The budget could be considerably higher now especially since Paramount just lost some negotiating leverage. According to Deadline, Paramount has "begun talks with Chris Pine" to reprise his role and this will later lead to discussions with other cast members are also expected.
Paramount is still going all-in on 'Star Trek'
Right now, Paramount is still full steam ahead on creating Star Trek projects, especially for television and its streaming service, Paramount+. The current TV programs include Discovery, the animated Lower Decks, Nickelodeon's Prodigy, and Picard which is soon to return for its second season. 
Also announced is Strange New Worlds, an upcoming series for Paramount+created by Akiva Goldsman, Alex Kurtzman, and Jenny Lumet. This new series will follow Captain Christopher Pike and the rest of the crew of the USS Enterprise. 
While the cast of Abrams' films was certainly caught off guard, it does appear that this movie is still moving forward. A lot could change during negotiations but there is still time for Paramount and the cast to figure things out. While we wait, there is still plenty of Star Trek content, old and new, to check out.