'Star Trek: Discovery' Non-Binary Star Blu del Barrio Says Their Character Helped Them Come Out
Star Trek: Discovery is making history again. After introducing the first openly gay characters in the franchise's 50-year history, the CBS All Access series announced two new cast members for season 3. Blu del Barrio will play Adira, the first non-binary character in Star Trek, and Ian Alexander the first trans character. The actors are non-binary and trans respectively.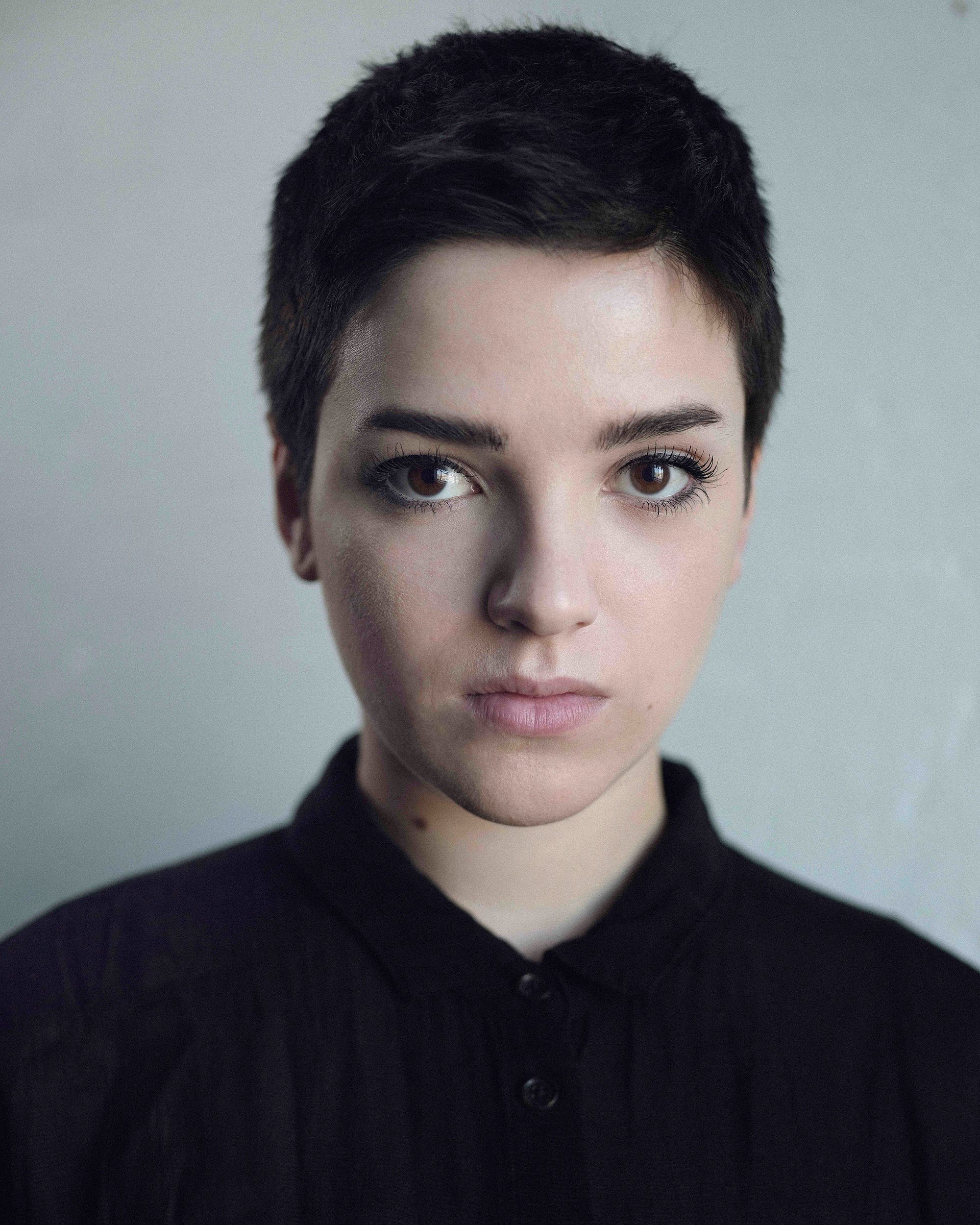 GLAAD published an interview with del Barrio as soon as CBS announced their casting. Star Trek: Discovery returns Thursday, Oct. 15 on CBS All Access.
Blu del Barrio says Adira is a mystery when they first appear on 'Star Trek: Discovery'
Everything coming up on Star Trek: Discovery is a potential spoiler, so del Barrio was careful about just how much to reveal.
"When we meet Adira, they're suffering from memory loss," del Barrio told GLAAD. "They remember nothing from their past, and very little about themself. They know they're non-binary, of course, but coming onto Discovery they're cautious about sharing that information with anyone. They're a private person, so they aren't going to divulge a lot about themselves to a ship full of strangers. It's not until Adira has found a place of comfort with Stamets and Culber that they feel they can talk about who they are."
Adira is still a young character, Blu del Barrio says
Adira is del Barrio's first role after drama school at the London Academy of Music and Dramatic Arts. They auditioned for Star Trek: Discovery in their senior year and got the part. Their youth will also be relevant to Adira. 
Adira is a wonderfully complex character. Mainly because of this duality they have within them: they're astonishingly intelligent and yet they're still a kid. They experience their emotions at a heightened level, like most teenagers. That's what makes them so fun to play. I like to describe them as cerebrally brilliant and emotionally a puppy. Adira is an introvert, but they keep a few people close to the chest, which I definitely resonate with. I don't want to say too much and get in trouble, but all in all, Adira is a uniquely strange and beautiful character. 

Blu del Barrio, interview with GLAAD, 9/2/2020
Adira parallels Blu del Barrio's own non-binary journey
Del Barrio continued to describe how they came out as non-binary. Winning the role of Adira on Star Trek: Discovery helped them. 
When I got the call that I'd been cast as Adira, I hadn't yet told the majority of my friends and family that I was non-binary. I had only recently discovered the word and realized that it described how I'd felt for a long time. I knew I wanted to tell my friends and family, so when this happened, it felt like the universe saying "go ahead." So in a way, Adira's story ends up mirroring mine. Just after I told people in my life, so did Adira. Definitely not the most common coming out story, but it was scary, special, and life changing (as they usually are). 

Blu del Barrio, interview with GLAAD, 9/2/2020
Ian Alexander will be a good partner for Blu del Barrio
Alexander hasn't given an interview about their role as a Trill yet, but del Barrior was excited for both of them to make their Star Trek debuts.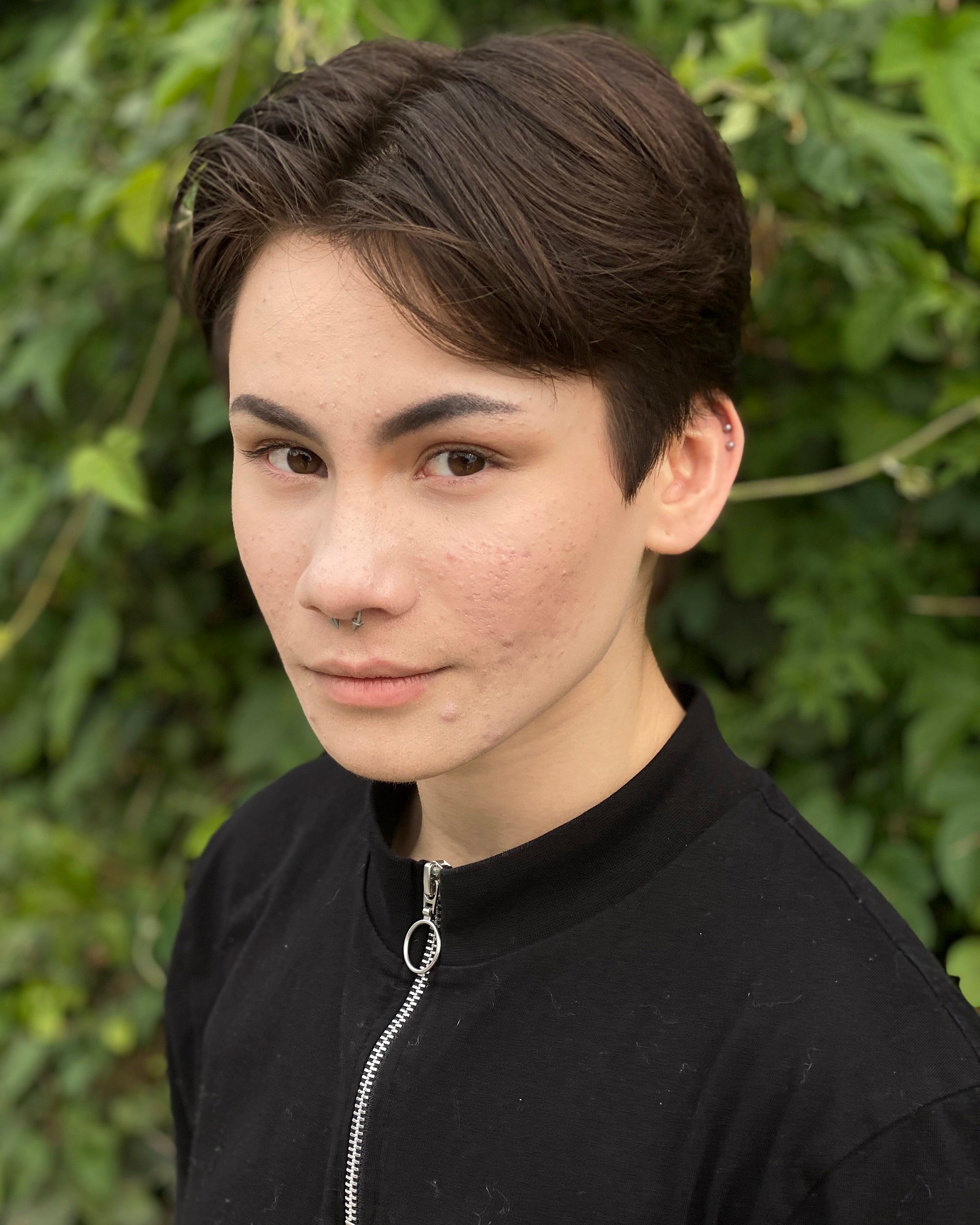 "I honestly cannot speak highly enough of Ian," del Barrio said. "I absolutely love him, and it was so fun working alongside him. Having him join the show with me was a godsend. It's pretty overwhelming joining a show with such a well-known cast going into its third season. So I was so thankful to have his support whenever I was freaking out. He's a talented, hardworking actor, and an all-around magnificent human being, so it was a joy having him as a partner."