'Star Trek: Discovery' –Wilson Cruz and Anthony Rapp Reveal How Season 3 Will Change Culbert and Stamets' Relationship
Wilson Cruz and Anthony Rapp represented a landmark for Star Trek. Their Star Trek: Discovery characters, Dr. Culber (Cruz) and Lt. Cmdr. Stamets (Rapp) are the first openly gay couple in the Star Trek universe. Of course, Discovery is a drama so it's not all marital bliss for their characters. Season 3 is going to try their relationship in new ways.
Cruz and Rapp were part of the San Diego Comic-Con@Home panel for the Star Trek Universe. During the Q&A portion, they spoke about where season 3 of Star Trek: Discovery would take Stamets and Culber. 
The world will need 'Star Trek: Discovery' more than ever this year
Season 3 is set to premiere on CBS All Access later in 2020. It will follow a harrowing year of the coronavirus (COVID-19) pandemic and ongoing protests against police violence.
"Star Trek is, of course, fiction," Rapp said. "It's science-fiction. But, it's always meant to imagine a future and world where people are valued for who they are, the content of their character, not the color of their skin, not their gender, not their age. In this explosive time it seems more resonant than ever. It's not shining a light super vividly all the time. It's just part of the fabric of it."
Cruz agreed.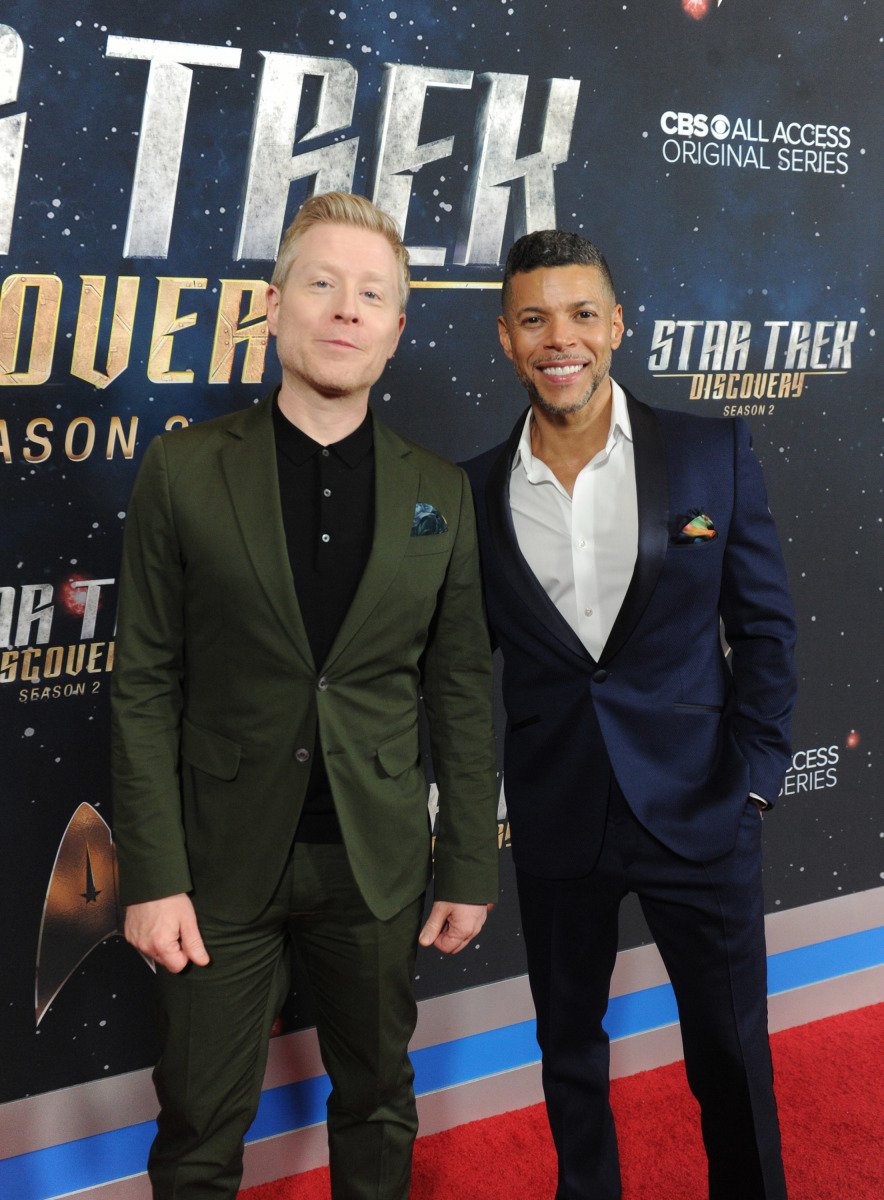 RELATED: 'Star Trek: Strange New Worlds' Stars Ethan Peck and Anson Mount How 'Discovery' Influences Spock and Pike's New Series
I'm grateful Star Trek has always been this aspiration for our society, for our country. It has always set a goal. It's our job to not only imagine that future, but create it. So, I think going into season 3, we have an opportunity to really have a conversation about the world that we want to create and how each of us has a responsibility to create it together. I'm grateful for the history that Star Trek has created in terms of giving us something to aspire to. I hope that we continue that with sesaon 3.

Wilson Cruz, Star Trek Universe San Diego Comic-Con@Home panel, 7/23/2020
'Star Trek: Discovery' Season 3 will have a family theme
The Discovery crew will be in uncharted territory in season 3. They flew into the future at the end of season 2. Rapp said the whole crew will have to depend on each other, not just Culber and Stamets.
RELATED: How the Future Will Change 'Star Trek: Discovery' and What Will Stay the Same
"It really blends the personal/family nature of our show," Rapp said. "Not just literal family like our coupledom, but the family of the ship. It really explores family in wonderful new ways. That's one of the major things that gets developed in season 3 for sure."
Wilson Cruz promises a brand new Culber in season 3
The season 2 finale changed Star Trek: Discovery into a whole new show. Cruz said Culber's personal choice changes his character for the next season.
"Because of the way season 2 ends, the fact that Culber has made a choice, he's taken a risk without knowing what's going to happen," Cruz said. "He chooses to stay on the Discovery. Because of that choice, he gets to save Paul's life. In that moment, he realizes everything he has ever wanted or needs is right here with these two people."
RELATED: 'Star Trek: Discovery': Will Cleveland Booker Help or Ruin Michael Burnham's Mission in Season 3?
Cruz continued to expand upon why that will make Culber's interaction with the whole crew different this season.
"My point is that because we've made this choice, he knows that he's different," Cruz said. "He knows that he's looking at his work different. He knows that he feels different about his place in the world and what his purpose is. Their relationship is different in that way too. Its more on an equal footing. I'm excited about the new responsibility I take on in terms of my work and mental health. I love the new Culber. He's more three dimensional in my head."