'Star Trek' Star Ricardo Montalban's Appearance in 'Wrath of Khan' Prompted This Question From Fans for Decades
Star Trek II: The Wrath of Khan is still considered one of the iconic TV series' best onscreen installments. With William Shatner and Leonard Nimoy taking on their legendary roles as Captain James T. Kirk and Dr. Spock, Ricardo Montalban reprised his television character of Khan Noonien Singh for the 1982 film.
When reflecting upon the cult classic, director Nicholas Meyer revealed the one question he hopes never to be asked again about the sci-fi flick.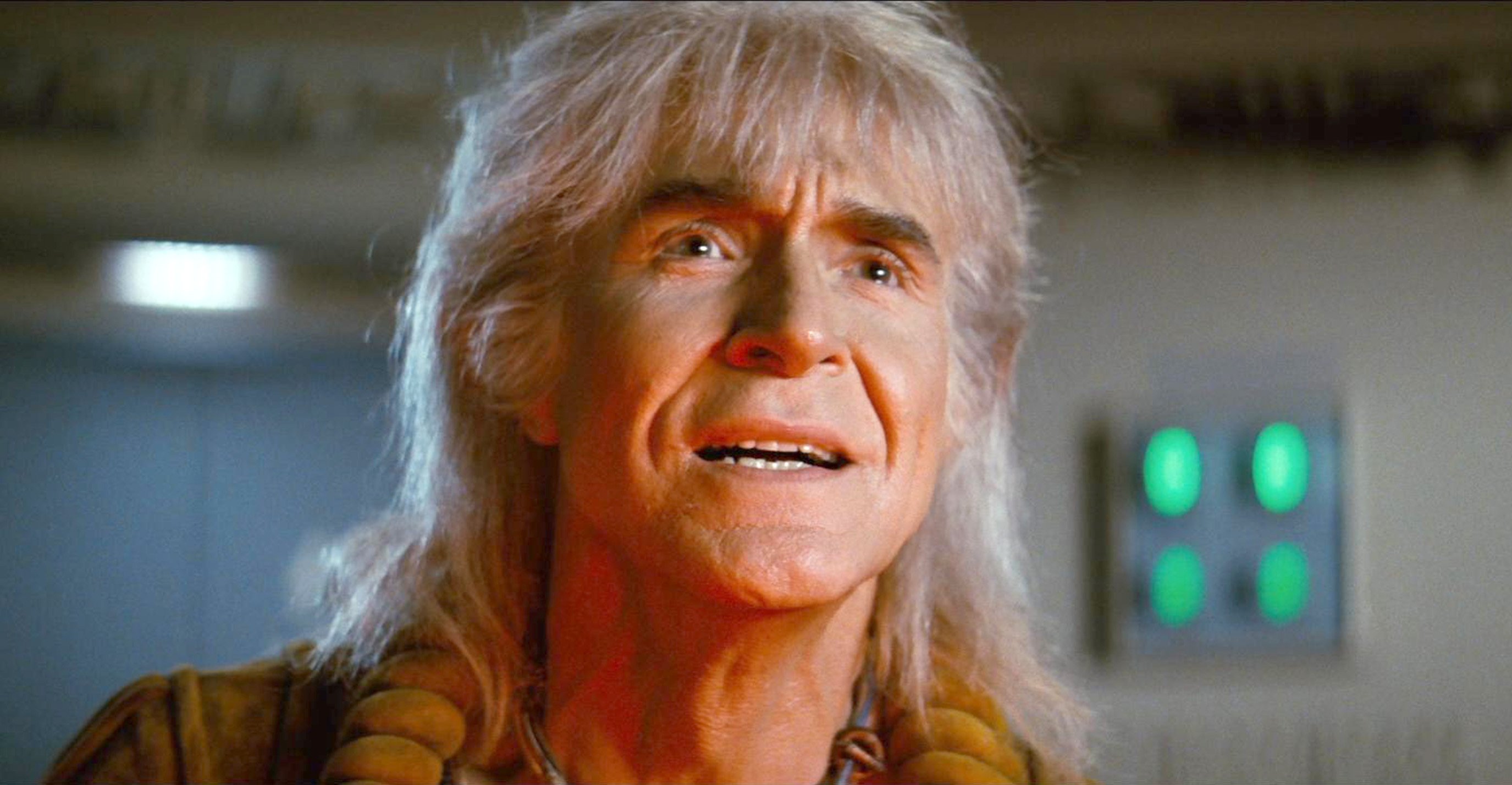 'Star Trek II: The Wrath of Khan' star Ricardo Montalban was in 'great shape'
In a 2019 interview, director Nicholas Meyer was asked if there is one question from fans of Star Trek II: The Wrath of Khan that he has been asked more than any others. Meyer didn't hesitate on his reply.
"I'm sick and tired of people wondering if that's [Montalban's] chest!" Meyer told SyFy with a laugh. "It's the most bewildering question I've ever been asked. And it came from the very beginning. 'Is that his chest?' Yes, it's his g*ddamned chest!"
Montalban was about 60 years old when he played Khan on the big screen. The actor apparently kept up with his workouts, where he displayed some ripped pecs in the Star Trek film. Many fans inquired about Montalban's physique, assuming he was wearing a prosthetic chest.
"I have been asked this question 23,472 times," Meyer told USA Today in 2017. "I stopped answering it at 71 – I don't even understand what prompts it. The guy was in great shape. I noticed it the first time, even I said, 'Is that really your chest?'" 
Ricardo Montalban was busy with 'Fantasy Island' when he was tapped for 'Star Trek II: The Wrath of Khan'
Montalban had plenty on his plate when he was recruited to play Khan in the film. Starring in the successful ABC series Fantasy Island, the actor was hesitant to commit to Star Trek II: The Wrath of Khan.
"The one actor that I didn't get to rehearse with and I did not get to do more with than have lunch, because he was shooting his television show, was Montalban," Meyer recalled. "Ricardo was a beautifully mannered guy. He was reserved, courtly. … He had said at first, 'I'm not in the movie that much.'"
Wanting to make sure the movie would be worth his while, Montalban was satisfied with knowing that his character was at the forefront of the film even if he wasn't on screen.
"Then he read it again and said, 'Well, you know what? When I'm not there, everyone's talking about me, so that's not bad,'" Meyer said.
'Star Trek II: The Wrath of Khan' director described Ricardo Montalban as 'very polite'
Star Trek II: The Wrath of Khan was only the second time Meyer had served as director, so he wasn't sure how to instruct an actor of Montalban's caliber.
"I was thinking, this man has many more credits than I have inches to my height," Meyer explained. "This is the second movie I've ever directed. What am I going to say? But I knew I had to say something."
Meyer sat down with Montalban early in production, and discovered the Fantasy Island star was open to all suggestions.
"Always very courtly, very polite," Meyer said of Montalban. "That was the beginning of one of the most lovely collaborations I've ever had. … Once you put those ideas in his head, he ran with them. He would make a move and look over at me and ask, 'Nick, what do you think about raising the eyebrow here?' He was a very subtle actor."
Montalban died in 2009 at the age of 88.