'Star Trek: Strange New Worlds' Stars Ethan Peck and Anson Mount How 'Discovery' Influences Spock and Pike's New Series
CBS All Access previously announced the third live-action Star Trek series for its streaming service would be Star Trek: Strange New Worlds. Following Discovery and Picard, Strange New Worlds will follow Captain Pike (Anson Mount) and Spock (Ethan Peck) in the time between Discovery and The Original Series.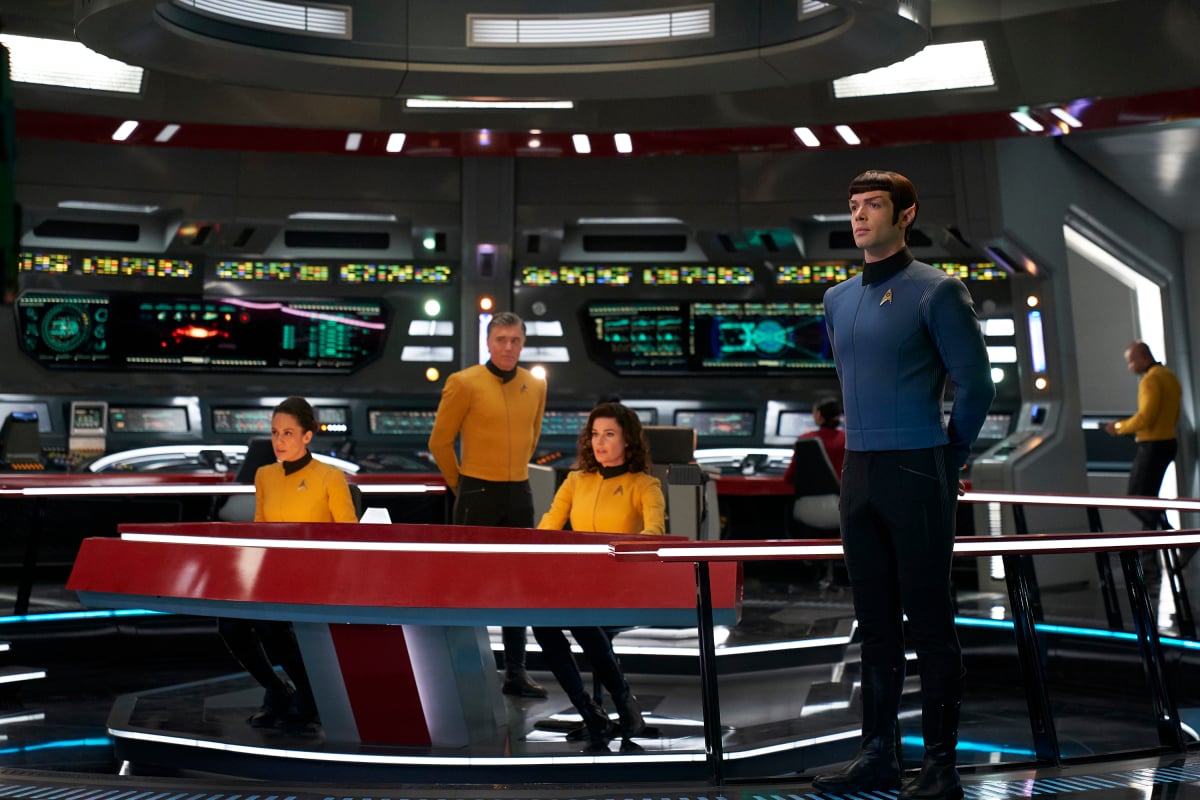 Mount and Peck appeared on a San Diego [email protected] panel for Star Trek: Discovery, along with Rebecca Romijn, who plays Number One, on July 23. During the Q&A portion, they answered questions about their upcoming spin-off, Star Trek: Strange New Worlds.
'Star Trek: Discovery' will make Spock more human on 'Strange New Worlds'
Spock was always a creature of logic as played by Leonard Nimoy in the Original Series and films. Zachary Quinto embraced more of Spock's human side, as his mother was Amanda Grayson. Peck said Spock's time with Sonequa Martin Green's character on Discovery will inform Spock in Strange New Worlds.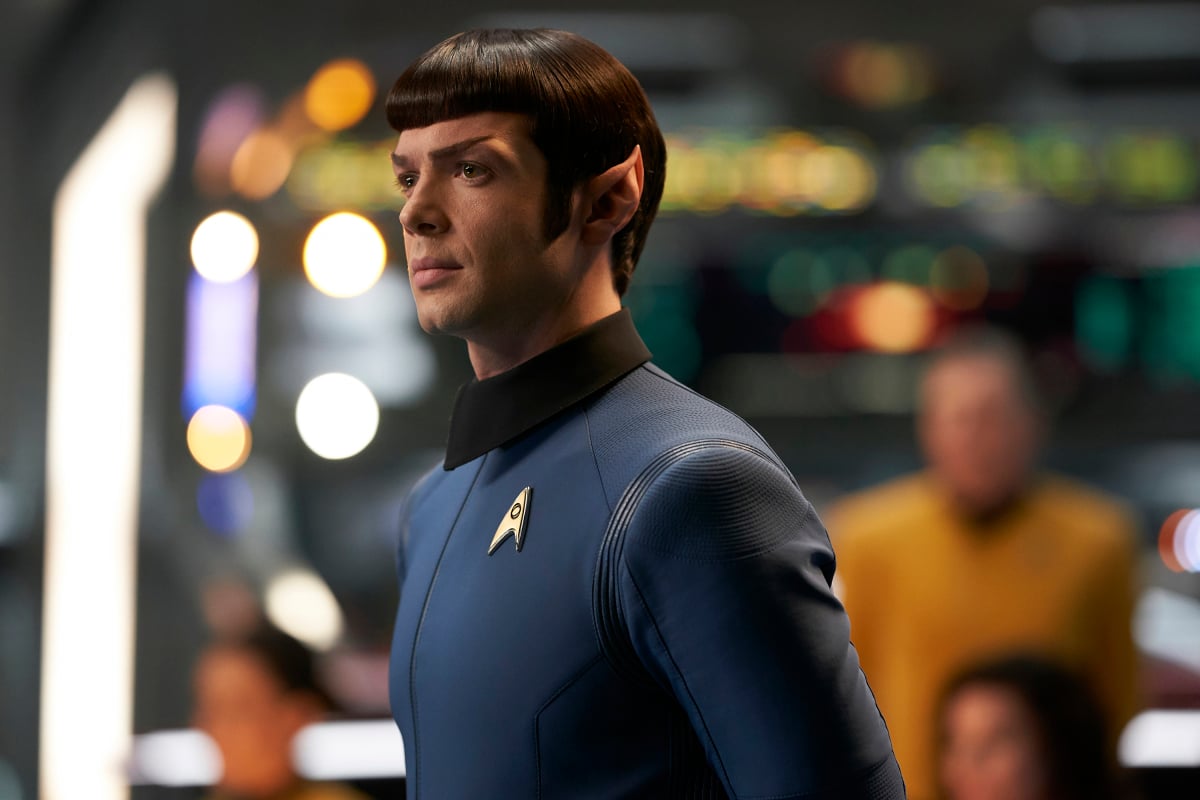 RELATED: 'Star Trek: Discovery': Ethan Peck Didn't Know He Was Auditioning for Spock, Then This Happened
"I'll start by saying that Spock's interaction with Michael Burnham is essential to transforming Spock from somebody who's been born on Vulcan that is half human that has been taught to be Vulcan," Peck said. "Michael Burnham gives him permission to be human and teaches him what it is to be human."
Captain Kirk always pushed Spock to be more human. Peck's Spock may already be on that path in Star Trek: Strange New Worlds.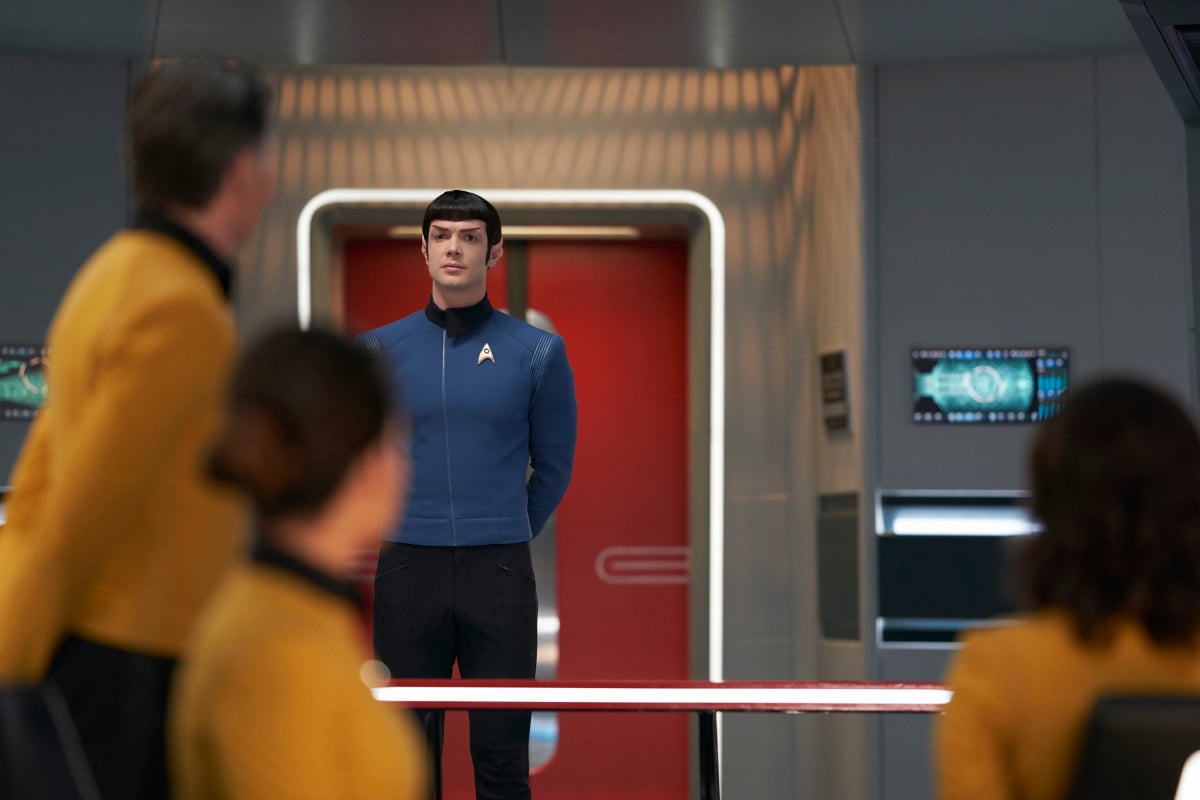 RELATED: How the Future Will Change 'Star Trek: Discovery' and What Will Stay the Same
"[It is] central to the development of Spock as we follow along between the conflict between his emotion and logic going forward into when we first see Leonard Nimoy in the Original Series," Peck said. "It's a huge character point for me and will dictate a lot of behavior for spock because of his interaction with Michael."
Pike knows how 'Star Trek: Strange New Worlds' ends for him
Pike was a tragic character on The Original Series. The Enterprise crew meets him already incapacitated and confined to a device that keeps him alive and allows him basic "yes or no" communication. Mount's Pike saw his fate already in Star Trek: Discovery.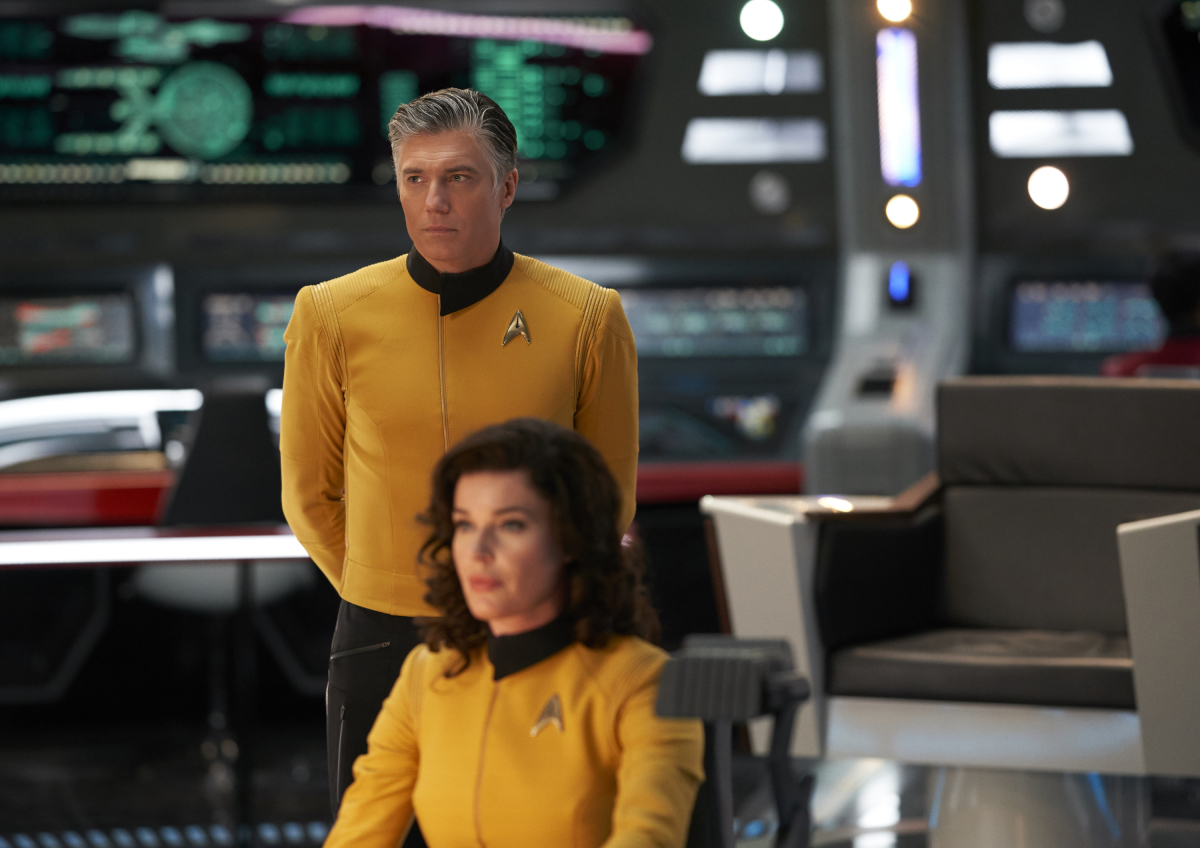 RELATED: 'Star Trek' Handles its Female Characters Better Than 'Star Wars' According to Fans
"The biggest thing obviously was seeing my future," Mount said. "When you see how it's all going to end, that it's not so pretty, what do you do with that? I think there's a reason that we can only see our past because we're a very neurotic species. We wouldn't know how to comport ourselves. Ultimately, the question becomes how do you move forward. I think he's probably going to wrestle with how he can best utilize the rest of his life for the good of the universe."
Pike is not alone this time
Romijn added that Pike won't have to face his future alone. He has Spock and Number One, and will have a whole new crew, to help him.
"I think a lot of it is surrendering to the unknown together, working as a team to surrender to the unknown I think," Romijn said.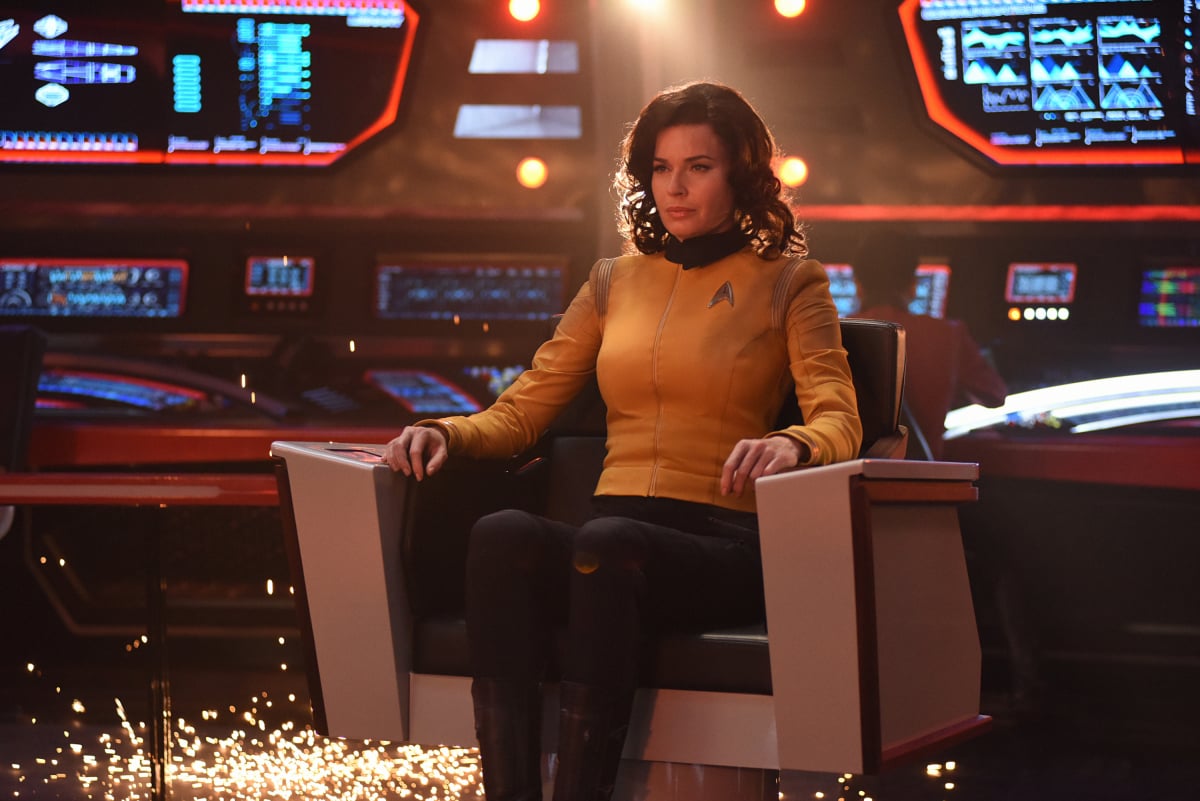 RELATED: 'Star Wars' and 'Star Trek' Have Something Essential in Common — and It's the Reason They're Both So Loved
That might be difficult for Pike, Mount said.
"That's probably a very important point," Mount siad. "He's not thinking about it as a team yet because he's wrestling with it himself. I hope he's going to learn to let other people help him wrestle."