'Star Trek: The Next Generation': Will Riker Was Never Meant to Smile
Star Trek: The Next Generation remains one of the most beloved and iconic installments of the long-running franchise. The show is made great by so many things — an exploration of a variety of sociopolitical problems, a sense of exploration and imagination, and of course, a killer cast. Picard and Will Riker made an amazing team as the captain and first mate, or Number One has Picard preferred. However, the smiling Riker with a twinkle in his eye wasn't how Gene Roddenberry originally imagined the character. In fact, Jonathan Frakes says TNG's Riker was never meant to smile.
Gene Roddenberry didn't want Will Riker to smile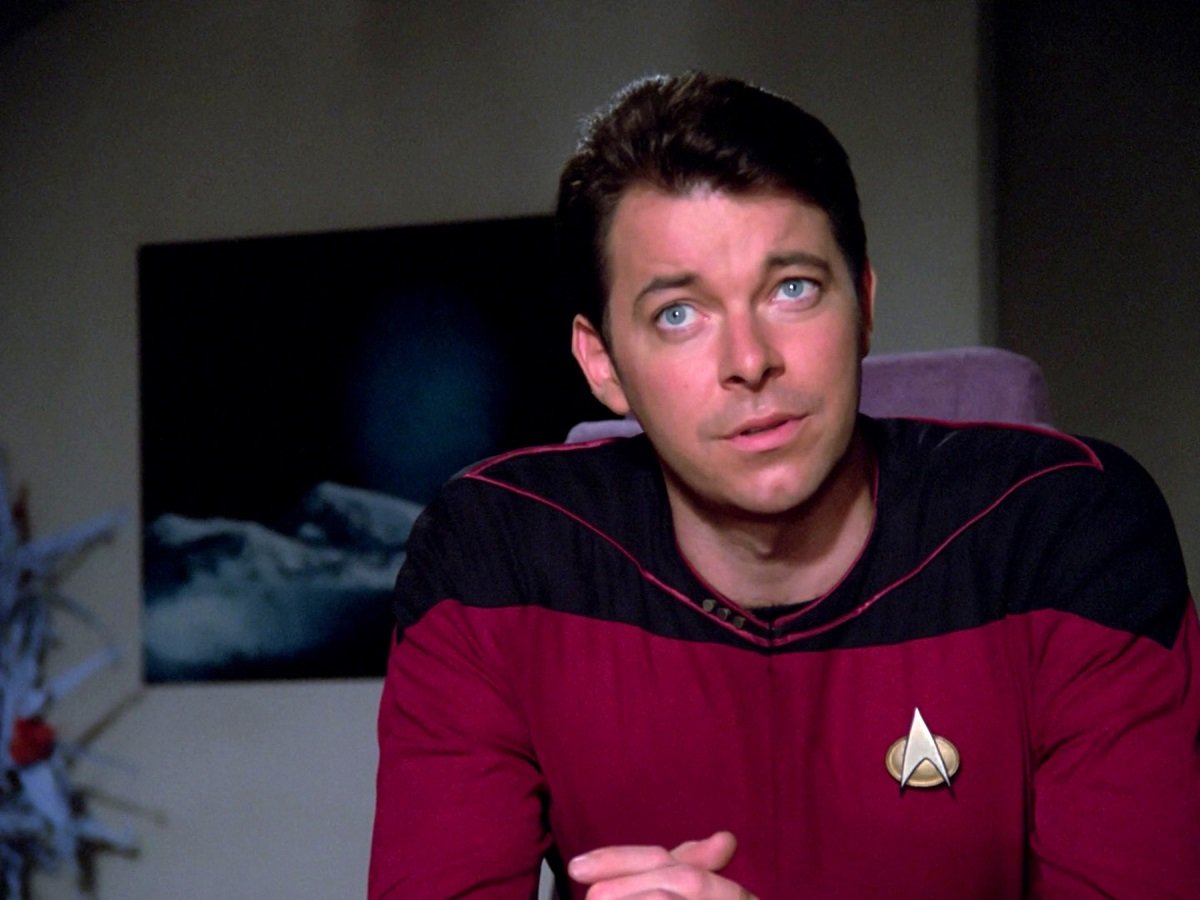 Star Trek: The Next Generation's Number One, Will Riker, is known for his twinkling blue eyes, roguish smile, and of course, that beard. Obviously, I'm a Riker fan. However, the almost jolly Riker that TNG fans are familiar with today was not originally meant to be.
According to Jonathan Frakes, Gene Roddenberry very specifically did not want Will Riker to smile often — if at all.
"Gene Roddenberry, the late Great Space Bird Of The Galaxy, had asked me originally not to smile, that he wanted Riker to be played with what he referred to as a Gary Cooper, Midwestern glint—not a scowl, but not smiling," Frakes told SyFy Wire. 
"And my nature is to smile, so I looked, or thought I looked, very uncomfortable—certainly in the first season—because I was playing Roddenberry's wish, his note."
Thankfully, Jonathan Frakes took to disobeying Gene Roddenberry's wishes. Riker's character looks much better smiling than scowling.
Riker eventually loosened up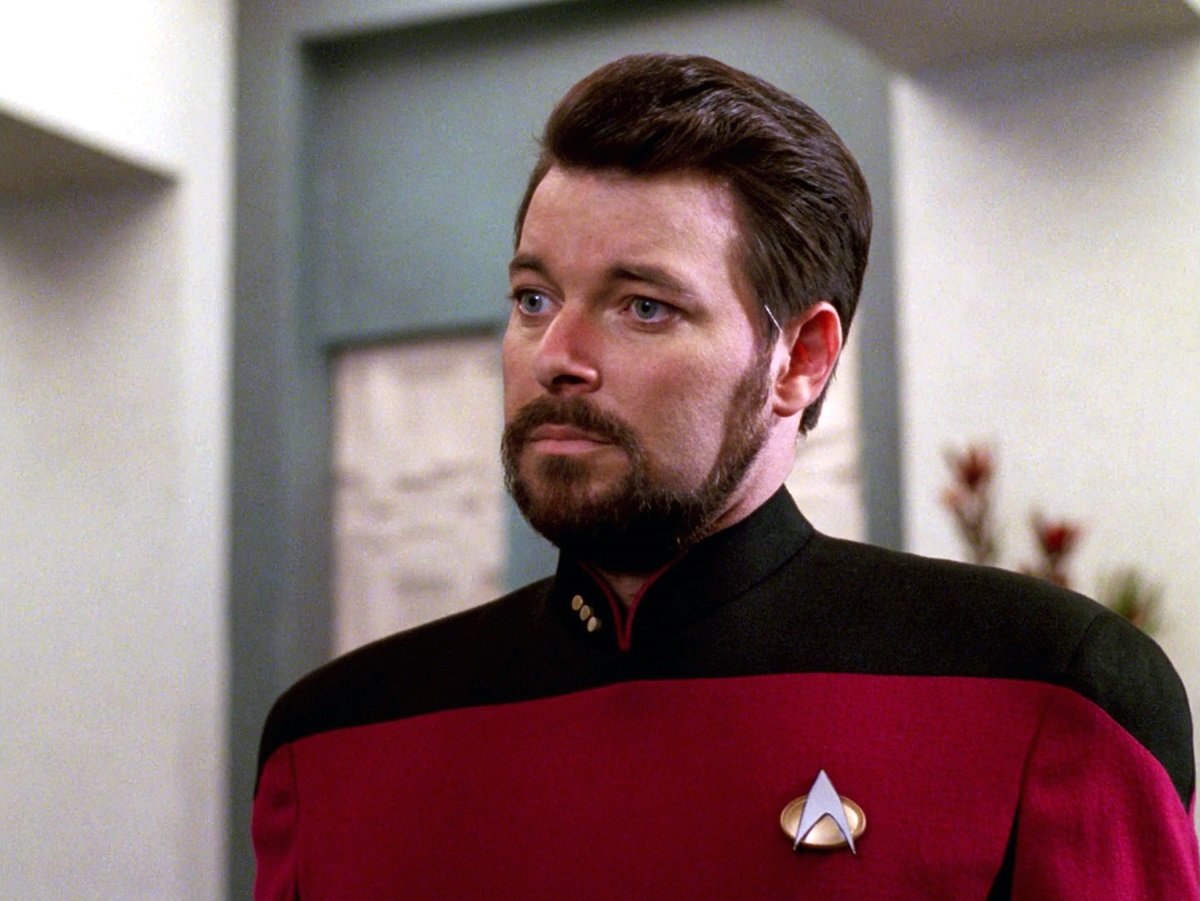 Jonathan Frakes was eventually able to find a middle ground between William Riker and his real life, incorporating some of his own interests into the iconic Star Trek: The Next Generation character.
"But Maurice Hurley came on the show and sat me down and he said, 'So what do you do?' And I told him about the trombone and the jazz, and then all of a sudden the character started to have a few of the qualities that I could relate to personally," he told SyFy Wire.
Frakes went on to add that while he may have split from Roddenberry's no smiling rule, the father of Star Trek did wind up loving his beard.
"And then after the writers' strike, I'd grown a beard because I hated to shave. And Roddenberry fell in love with the beard, and the beard became a part of the character in a way that was, as Gene described it, was a nautical, decorative beard, which he took great pride in designing on my face. So somewhere in there, I sort of found my legs, and I felt like we were really off and running," Frakes added.
Jonathan Frakes wanted more 'Star Trek: The Next Generation' episodes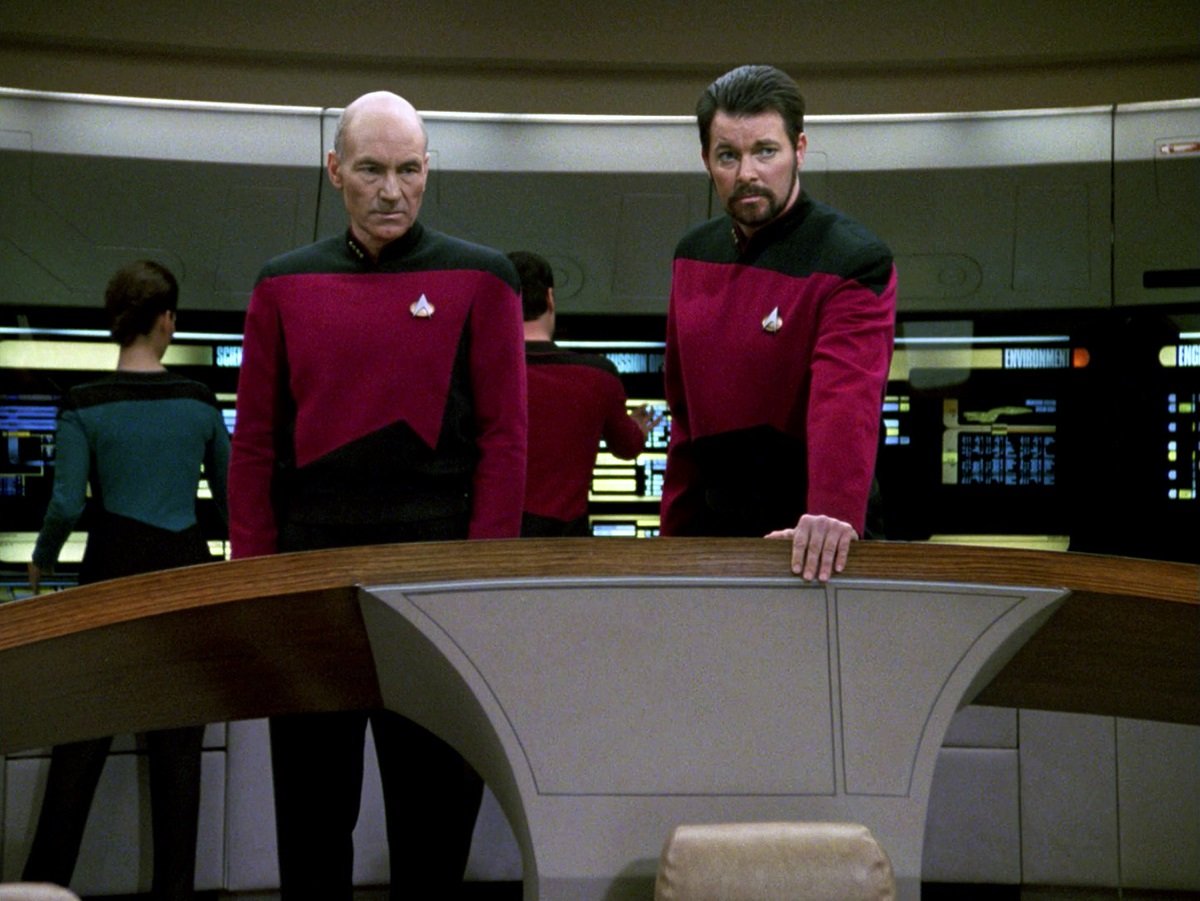 Like many other Star Trek: TNG fans, Jonathan Frakes wishes there had been more episodes. In fact, he felt as if Star Trek: The Next Generation's series finale never really closed out the characters' various arcs.
"Marina [Siritis] and I have said – with no irony at all – we would still be doing the show if we had been asked," Frakes told TrekMovie. 
"I believe the show ended as a television series so that Paramount could continue the movie franchise. I am not convinced [the series finale] "All Good Things…" is the end of stories we could have told with that family on the Enterprise. I am not sure it had the 21 seasons of [Law and Order:] SVU in it, but certainly it had more to come," he added.