'Star Trek': What's the Status of Upcoming Shows, Movies, and Events?
We're experiencing something of a Star Trek renaissance. With all the new shows, movies, and events, it can be hard to keep track. Let's take a look at the latest developments in the world of 'Star Trek.'
We're experiencing something of Star Trek renaissance these days, and there can be a lot of news to keep track of. With season premieres of existing shows, new shows making their debuts, and new movies coming to theaters, let's take a look at the progress of all things Trek.
'Star Trek: Prodigy' — the wait is almost over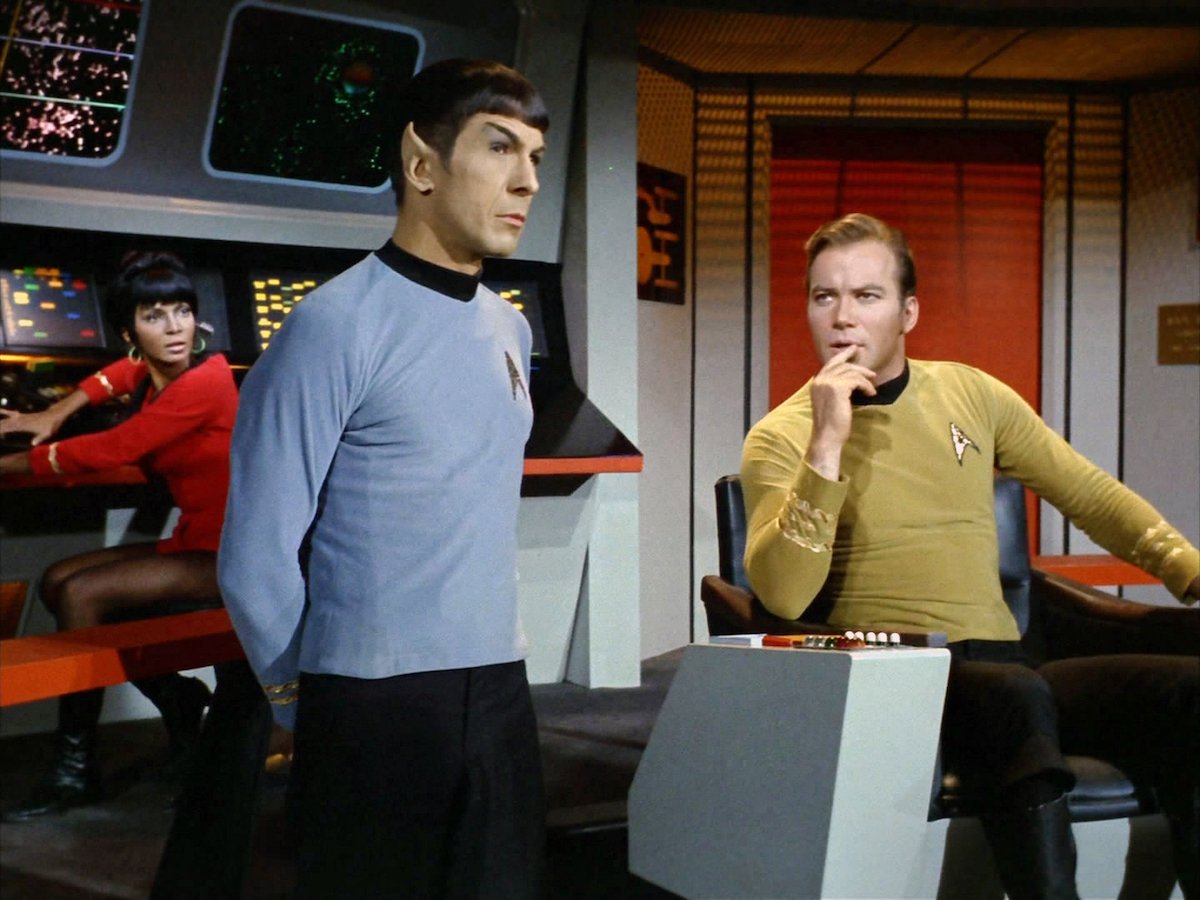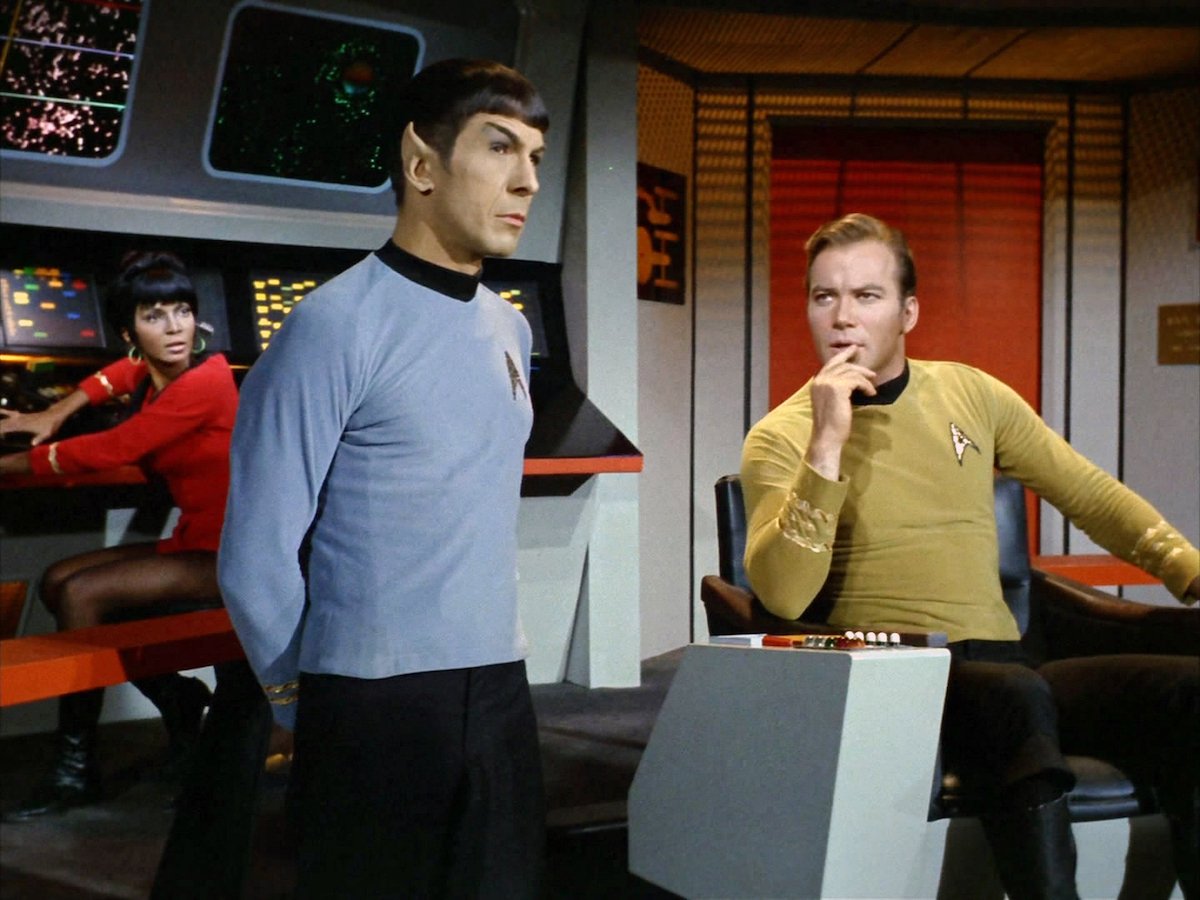 Star Trek Prodigy is an upcoming animated series designed for a younger audience. It will be hitting Paramount+ this fall, then Nickelodeon at a later date. As Variety reports, Kate Mulgrew will reprise her Star Trek: Voyager role as Captain Kathryn Janeway (or at least a version of her). And according to TrekMovie, Robert Beltran, who played Voyager's Chakotay, will be back, most likely reprising his role, as well.
According to Deadline, the series will follow six young aliens who have commandeered a ship and must figure out how to work together while seeking a better future.
Does 'Star Trek: Strange New Worlds' have a release date?
Another new series, Star Trek: Strange New Worlds, will premiere next year, though there is no confirmed date yet. It will explore the years in which Christopher Pike (Anson Mount) commands the Enterprise, leading up to James Kirk's (William Shatner) tenure.
The series will also star Rebecca Romijn as Number One and Ethan Peck as Spock. Interestingly, it is expected to return to the more episodic storytelling format of the classic Trek series.
'Star Trek: Discovery' Season 4
The first teaser for season 4 of Star Trek: Discovery dropped earlier this year. We know a gravitational anomaly is causing destruction across the galaxy, but we don't have a lot of additional details yet. We do know Michael Burnham (Sonequa Martin-Green) will be the new captain, which is extremely exciting.
There is no confirmed release date yet but the new season is expected to arrive mid-fall. Season 3 premiered in October of last year.
When will we see more of 'Star Trek: Picard'?
Star Trek: Picard is returning for a new season, as well. We don't have a premiere date yet, but its second season is scheduled to premiere sometime in 2022.
From teasers, we know that the infamous, omnipotent alien Q (John Del Lancie) will be back, so we're going to be in for a bumpy ride. There's also something strange going on with Seven of Nine (Jeri Ryan), as she wakes up with a start to find her ocular implant is gone.
Details about upcoming movies
Earlier this year, Paramount announced a new Star Trek film is scheduled for 2023, as The Wrap reported. The top-secret movie will be produced by J.J. Abrams and Bad Robot, but little else is known about it yet. Will it feature the stars of the previous "Kelvin Timeline" Trek movies produced by Abrams? We'll have to wait and see.
At the same time, another Abrams Trek movie, Star Trek 4, is potentially still a possibility. This film has been on quite an adventure already, and not a second of footage has been shot. As Digital Spy reports, it was announced the film had been shelved back in 2019. 
Then it was supposedly back on track later that year with a script from Noah Hawley. But in August of 2020, the movie was reportedly put on the back burner as priorities at Paramount shifted. There was also trouble along the way when Chris Pine and Chris Hemsworth stepped away because Paramount asked them to take less money. And now with the new 2023 film in the works, it seems unlikely the studio would be working on two Trek movies at once. But who knows?
Finally, over the last couple of years, there were rumors of a Trek film based on an idea of Quentin Tarantino's. According to Collider, it would have involved time travel, centering around a 1930s gangster storyline. However, it has received little real traction and is not likely to get made.
What about fan events?
With the Trek universe continuing to expand, it's no surprise we're seeing some new fan events. The next upcoming event is Star Trek Day on September 8. The virtual convention will include panels on a range of topics. Wil Wheaton and Mica Burton will host.
Next up is Star Trek: Mission Chicago, a convention described as the "ultimate Star Trek experience for all ages." It will be held at the McCormick Place Convention Center April 8-10, 2022.
Earlier this year, there was a virtual convention to celebrate First Contact Day. It took place on April 5, as it's that day in 2063 that humanity makes first contact with the Vulcans, according to Trek canon. We'll be keeping an eye out for news about any events that might take place in 2022.
And finally, next year's Star Trek Las Vegas convention is expected to take place in August, as usual.
Head to Paramount+ for your fill of all things Star Trek. You can also stream the original series, The Next Generation, Deep Space Nine, Voyager, and Enterprise on Netflix.