'Star Wars' Actor Hayden Christensen Still Cherishes the 'Fond Memories' of Working on the Prequels
Star Wars: The Rise of Skywalkerwasn't exactly the rousing finale fans expected. In fact, the movie's reviews and box office fell way short of its predecessors. In the end, the sequel trilogy's collective divisiveness only improves fans' retroactive thoughts on the Star Wars prequels. Even as some fans still loathe the prequels, Hayden Christensen stands by them.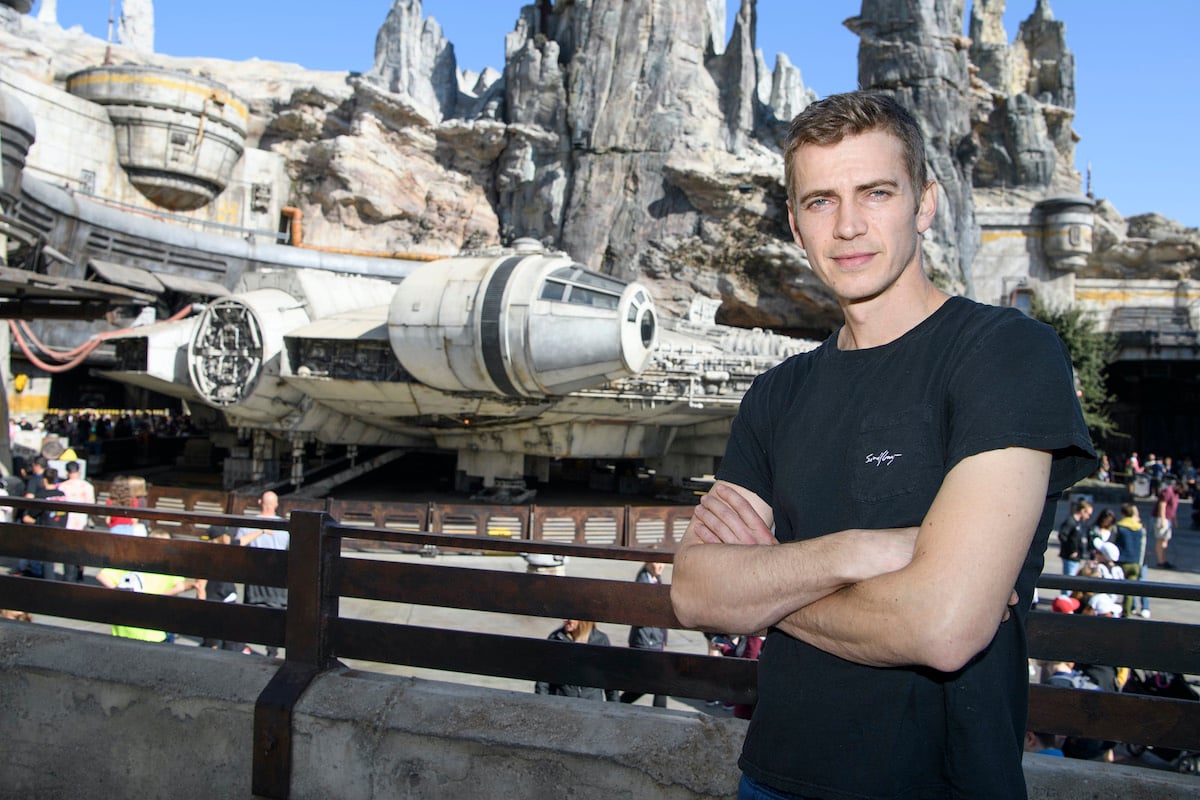 Hayden Christensen faced criticism for playing Anakin Skywalker
Preceded by a 16-year wait for a new Star Wars movie, expectations were extremely high for 1999's Star Wars: Episode I — The Phantom Menace. The movie invoked fans' wrath for its overabundance of CGI, childish humor, Jar Jar Binks (Ahmed Best), and young Jake Lloyd's performance as 9-year-old Anakin Skywalker.
Much like his predecessor, Christensen faced overwhelming criticism about his Anakin. Perceived as whiny and wooden, the character's evolution into Darth Vader just didn't work for some fans. Christensen's cringe-inducing dialogue — including a famous diatribe about sand — certainly didn't help. But it seems like the actor has only positive things to say about the saga.
But the actor looks back on the 'Star Wars' prequel trilogy fondly
In a 2016 interview with Canadian TV show etalk, Christensen was asked about his thoughts on the then-current sequel trilogy. Star Wars: The Force Awakens reignited the saga the previous year. And even then Lucasfilm was apparently in touch with Christensen. The actor said the folks involved were keeping him updated "about what's going on in that world."
And when etalk asked Christensen about a potential return to Star Wars, he didn't hesitate. "Oh, absolutely [I'd come back]," he told etalk. "Being a part of that world was a huge deal for me, and was a good 4 or 5 years of my life. I have fond memories and good friendships from that whole time. But if they ever gave me the call, I would sign up in a heartbeat."
Could Christensen reunite with co-star Ewan McGregor on Disney+?
Of course, Christensen did wind up — kind of — reprising his role. Toward the end of Star Wars: The Rise of Skywalker, Anakin's voice is one of many Rey (Daisy Ridley) hears through the Force. But rumors continue to swirl that this tiny role isn't the last Star Wars project for Christensen.
The actor's prequel trilogy co-star Ewan McGregor will return as Obi-Wan Kenobi for an upcoming Disney+ series. So many fans are wondering if Christensen's Anakin could appear in a flashback sequence set during the Clone Wars. Some reports have acknowledged this possibility, but since nothing is official, fans should consider that firmly a rumor for now.