'Star Wars' Actor John Boyega Wants to Make a Romantic Movie
John Boyega made lots of headlines in 2020. The actor — best known as Finn in the Star Wars sequel trilogy — spoke out against how his character was treated. Since then, Boyega's next move has remained in question. Would the actor join another franchise after Star Wars, for instance? Instead, Boyega actor confirms that he would like to tackle a new genre: romance.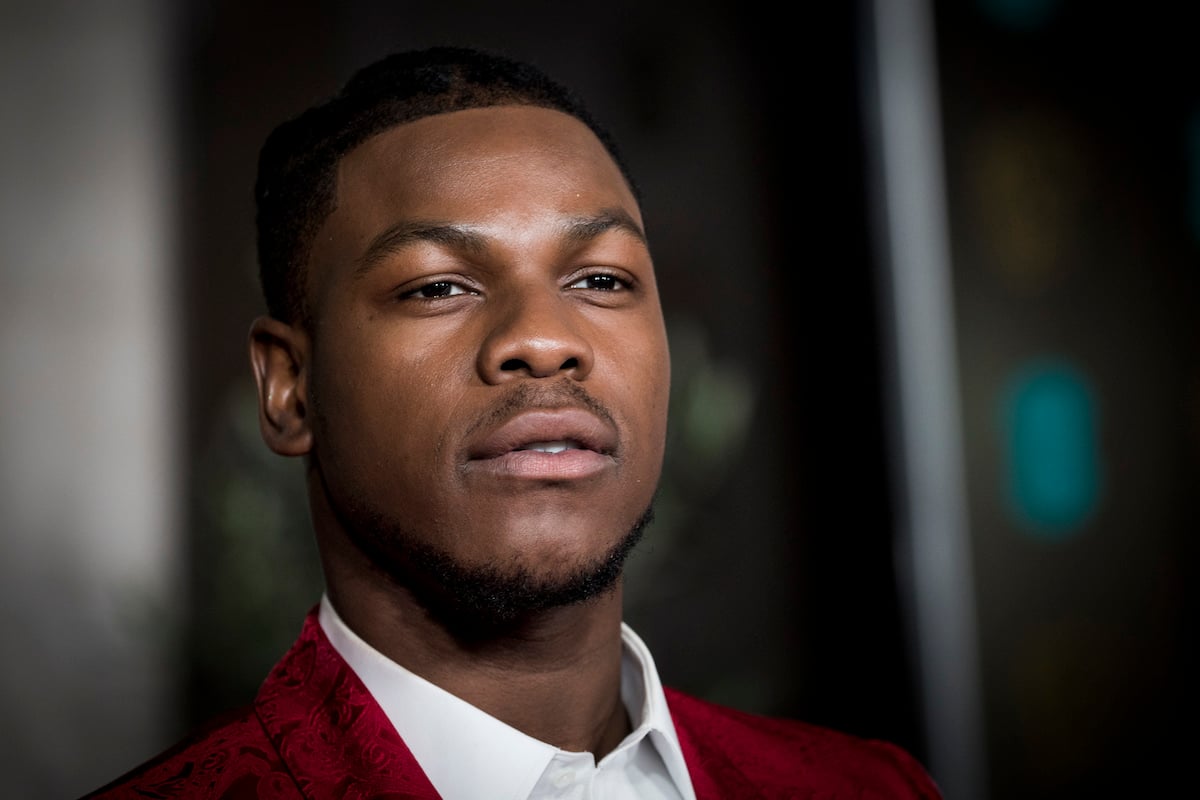 John Boyega is almost certainly done with 'Star Wars'
After The Force Awakens introduced Boyega as a co-lead, many fans — and the actor himself — believe Finn's storyline veered off-course. In both The Last Jedi and The Rise of Skywalker, the Star Wars sequel trilogy focused more on Rey (Daisy Ridley) and Kylo Ren (Adam Driver). Finn was left to deal with mostly unresolved subplots, including his own Force sensitivity.
As such, Boyega has publicly declared several times he has no interest in returning to Star Wars. Despite consistent rumors about a Disney+ series focused on Finn, nothing official has come of it. At this point, fans of Boyega are more likely to see him reprise his role as Moses in a sequel to Joe Cornish's 2011 sci-fi hit Attack the Block. But what about a romantic lead?
RELATED: 'Star Wars' Just Quietly Confirmed What the Future Holds for Rey and Finn's Story
The actor confirmed an interest in starring in a romantic comedy
Boyega's only post-Star Wars role to date has been the historical drama Red, White, and Blue. Part of the Small Axe anthology series on BBC One and Amazon Prime Video, the movie's reviews often highlighted Boyega's strong performance. But during a recent interview with Entertainment Weekly, the actor enthusiastically expressed interest in a romantic comedy next.
"Rom-com, oh yes! Absolutely. I love a rom-com, or a romantic drama. Just make sure that woman gives me space on the door. We ain't doing that, Kate Winslet!"
That Titanic joke aside, it does feel like Boyega would be a great fit for a romance. The actor's undeniable on-screen charisma and devoted fan following bode well for such a movie. Alas, romantic movies aren't nearly as common as they once were. Now they mostly wind up on streaming services. But 2019's Last Christmas proves they still happen in Hollywood.
RELATED: 'Star Wars': John Boyega Is Just as in Love with This Character as the Rest of Us
'Star Wars' fans never got the chance to see Finn fall in love
Ironically, Star Wars fans never got the chance to see Boyega's character fall in love. Despite clear romantic interest in Rey, Finn's storyline took him down a different path. The sequel trilogy continuously flirted with pairing Boyega up with various love interests, including Kelly Marie Tran's Rose and Naomi Ackie's Jannah. But no romantic subplot came together.
Of course, some Star Wars fans had hoped Lucasfilm would pursue a deeper connection between Finn and Oscar Isaac's Poe Dameron. Both Boyega and Isaac admitted they considered the fan-inspired romance and leaned into it in their performances. The actors' real-life friendship translated to the screen. Perhaps Boyega will finally lead a love story soon.