'Star Wars': How Carrie Fisher Achieved Princess Leia's Makeup
Carrie Fisher is known the world over for her portrayal of Princess Leia in the Star Wars franchise. What was particularly notable about her character was her unique look and style. Through the process of becoming Princess Leia, Fisher became especially in touch with make-up. Let's take a look at how Princess Leia's look was created and the one product she found most interesting in her makeup routine.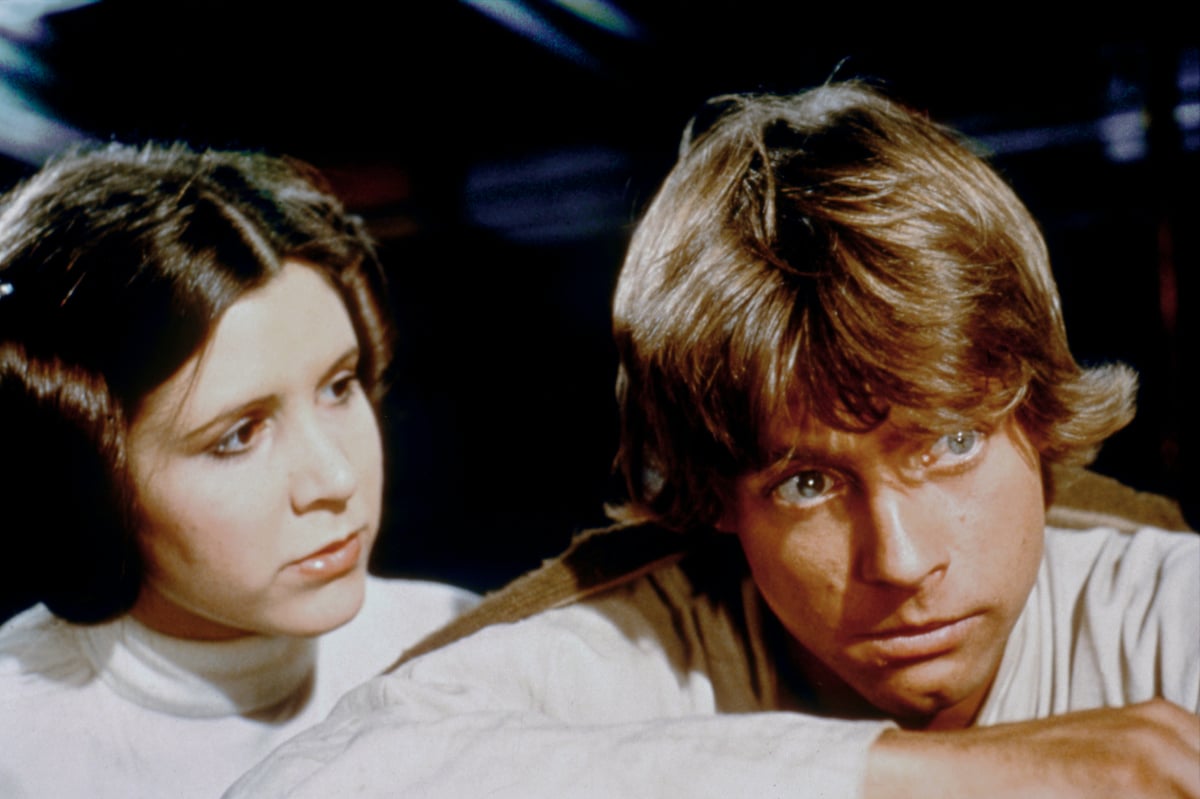 Carrie Fisher's 'Star Wars' look
Fisher did some of her own makeup –with a lot of help. Fisher's makeup look, according to InStyle, was the work of makeup artist Kay Freeborn. She and her husband, Stuart Freeborn, worked on the films A New Hope, The Empire Strikes Back, and Return of the Jedi. Yahoo! Life tells us the artists created a Max Factor makeup chart that depicts the look of Princess Leia. The chart shows the various products the couple used such as clarifying lotion, skin freshener, and blush.
The Max Factor makeup chart also provides the highlight and shadow that was used to provide contour to Princess Leia's face. Fisher did her own mascara for the role. Upon Fisher's death in 2017, London Cosmetics Museum shared a photo of the Max Factor chart from The Empire Strikes Back.
RELATED: Carrie Fisher Went to a Fat Farm for 'Star Wars' and Met These Celebrities
Carrie Fisher dishes on Princess Leia's lip gloss
Fisher tells us in her book, The Princess Diarist, she "became uncontrollably enamored of a makeup enhancement that shames me even today: lip gloss. I had so much lip gloss on you might have slid off and broken your own lips if you tried to kiss me. I've never really understood what lip gloss is meant to enhance. Is that how much spit I leave on there when I lick my lips? Even if I was licking my lips in some come-hither way, that still wouldn't account for that slap of sticky shine." Fisher says she had so much lip gloss on as Princess Leia that Darth Vader could slip and "fall on his breathing machine." She goes on to say that this makeup item does not mix well in space battle. "And who wears that much lip gloss into battle?"       
Carrie Fisher's dishes on wearing makeup as you age
Under the direction of makeup artists, Fisher wore a lot of lip gloss as Princess Leia. For her role in The Force Awakens, however, she decided to go with less makeup overall.
RELATED: Harrison Ford: What He Said That Made Women Literally Run from Him
According to InStyle, she stated "I've seen pictures of myself with makeup on, and I look like one of those women who look like they're wearing makeup so they can look young, and I don't think that's good. They have all these products now called – wait; what's it called, it's my favorite- youth suppressant, or age go away, they don't work." Whether she wore lots of lip gloss as in the early Star Wars films or a little less makeup in The Force Awakens, Princess Leia's look is famous world-wide.