'Star Wars': Carrie Fisher Called These Events 'Lap Dances'
Carrie Fisher is beloved the world over for her portrayal of Princess Leia in the Star Wars franchise. Leia became a sex symbol in addition to a feminist icon. Interestingly, Leia used some pretty sexual language to describe certain Star Wars events, calling them "lap dances." Carrie Fisher grew up with Debbie Reynolds and her …
Carrie Fisher is beloved the world over for her portrayal of Princess Leia in the Star Wars franchise. Leia became a sex symbol in addition to a feminist icon. Interestingly, Leia used some pretty sexual language to describe certain Star Wars events, calling them "lap dances."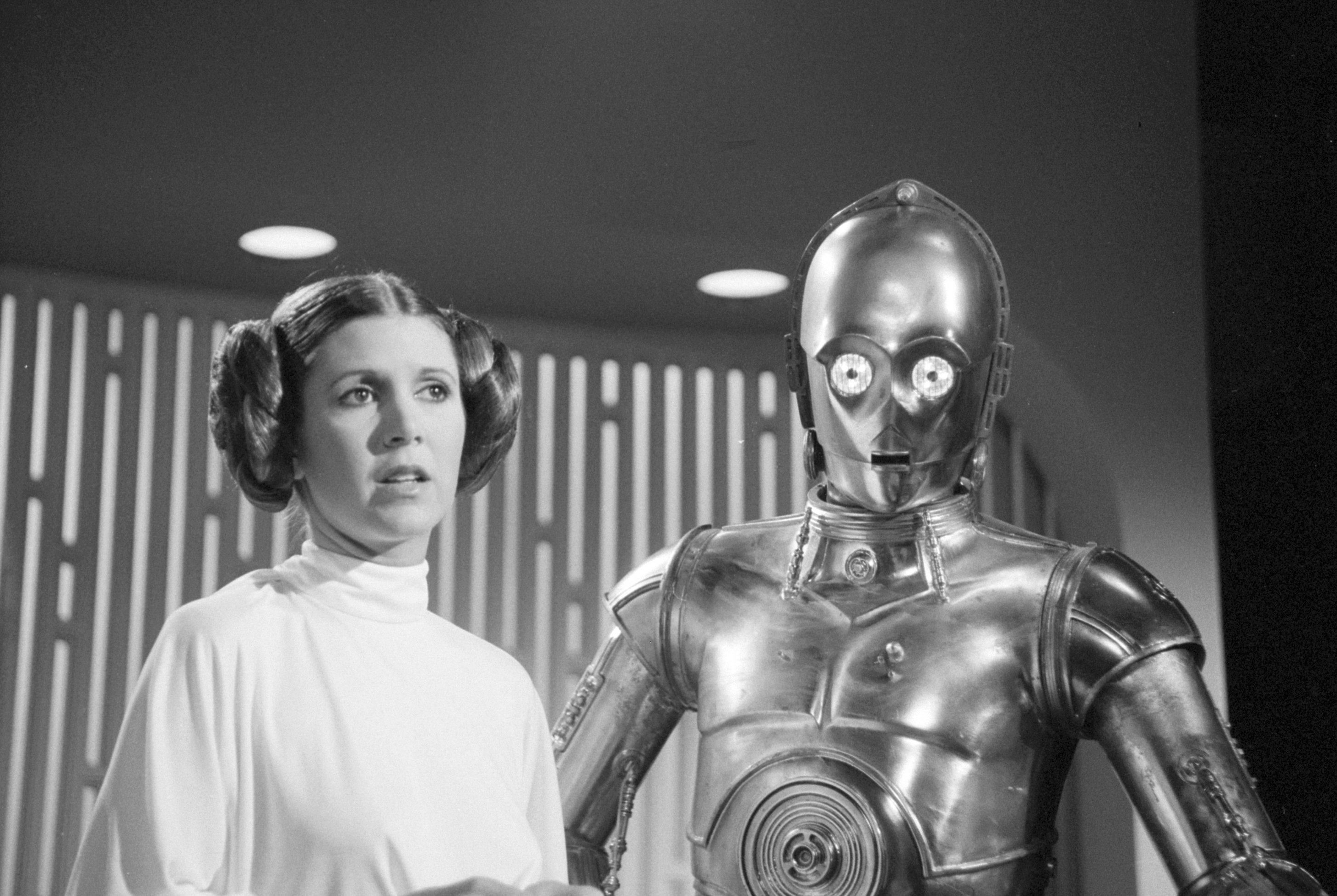 Carrie Fisher grew up with Debbie Reynolds and her fans
In her book, The Princess Diarist, Fisher describes growing up with her famous mother, Debbie Reynolds. Reynolds was an actress who acted in films like Singin' in the Rain and Halloweentown. She says fans loved getting Reynolds' autograph or taking a photo with her was because they "invested tiny pieces of their souls in her."
After her father, Eddie Fisher, left Reynolds for Elizabeth Taylor, fans stood by Reynolds' in her pain. They often requested autographs on magazines discussing the divorce. Fisher says "I watched as she scribbled her lovely signature on the pictures, records, and magazines – many of their covers blaring 'news' of the scandal she'd been subjected to – that were sometimes desperately held out to her." With the role of Princess Leia under her belt, Fisher was headed in the same direction with Star Wars fans.
Princess Leia's 'lap dance' for money
Fisher says one of the things she thought she'd never do was be a part of a convention where she signed autographs and attended to the requests of fans. She said "When I was initially approached about going to Comic-Con, the giant comic book conventions, I said "I wouldn't be caught dead at one of those has-been roundups.' But as it turns out, I've been caught alive at those roundups often enough to wish I was dead."
Fisher refers to her participation in these paid events as "Leia's lap dance" for money. She describes the conventions as "football-field-sized" with tables piled with different sorts of photographs that are autographed for a fee. Fisher might actually say to a fan she was not actually Princess Leia in real life, but she would acquiesce and sign the photos with Princess Leia's signature.
What Carrie Fisher felt about 'Star Wars' Fans at Comic Con
Fisher says the Star Wars fans she encountered were "incredibly sweet." The idea that people would wait in lines so long for an encounter was "mystifying" but they "are a fine and darling lot." She said "The Star Wars films touched them in some incredibly profound or significant way. They remember everything about the day they first saw Star Wars one, two, and three… where they were, who they were with, what obstacles they had to overcome."
Comic Con fans honored Carrie Fisher upon her death
After Fisher's death in 2016, Comic Con fans paid tribute to the former convention participant. The Guardian reports that women dressed like the Princess and wore the famous bun hairstyle at an event that celebrated the life and work of the actor. Despite Fisher's initial reluctance, it appears that she grew to appreciate Princess Leia's "lap dance."