'Star Wars': Carrie Fisher Let a Star Record a Hit Song in Her Bathroom
'Star Wars' actor Carrie Fisher let a future star stay in her home in Los Angeles. While the singer was there, he composed one of his hit songs in her bathroom.
Carrie Fisher was most known for her role as Princess Leia in the Star Wars saga. In addition, she had an impact on music. She even let a celebrity record one of his hit songs in her bathroom.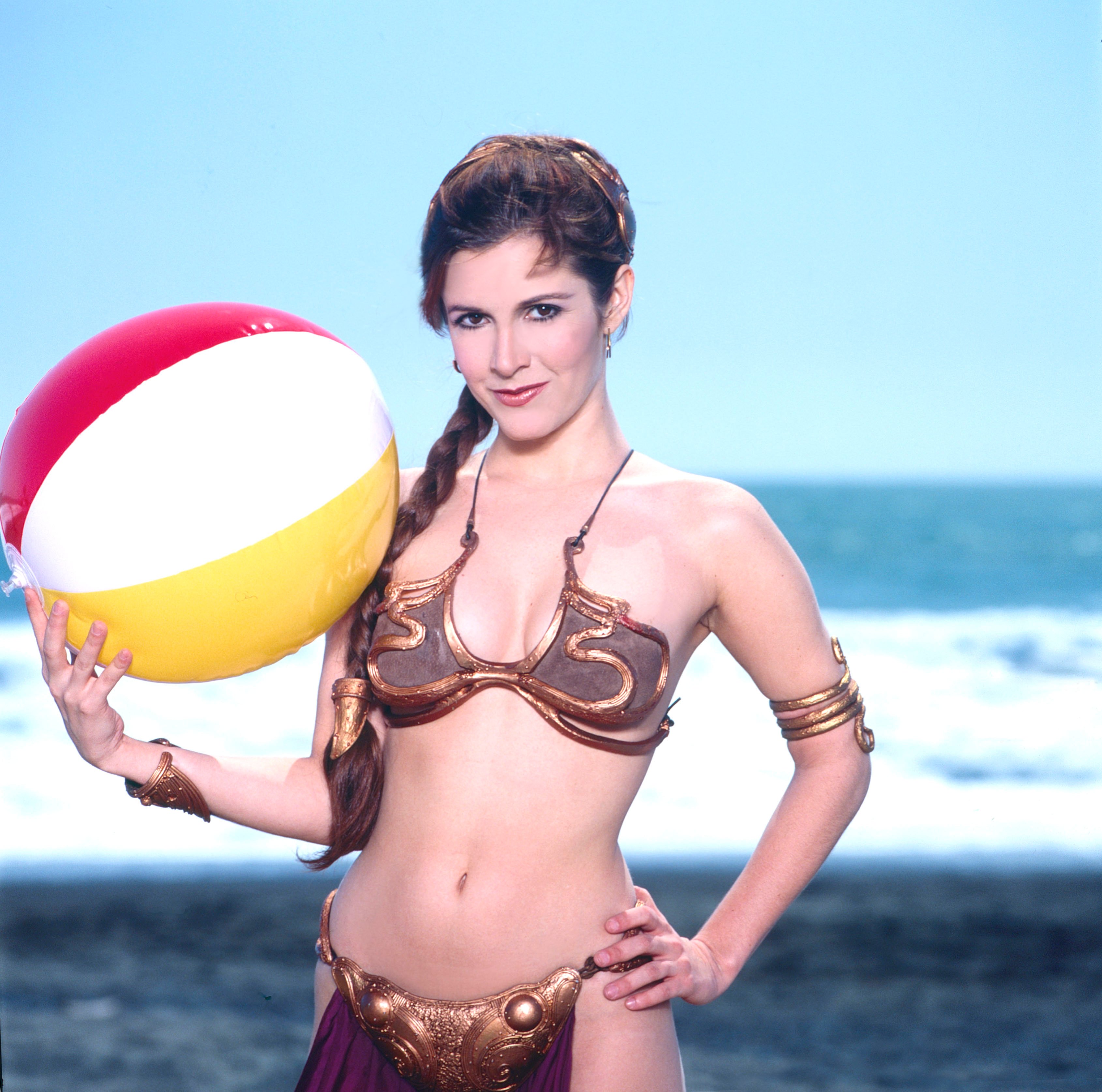 'Star Wars' actor Carrie Fisher let musician James Blunt stay in her home
James Blunt is a songwriter most known for his hit "You're Beautiful." During an interview with The Nightly Show, he revealed he composed one of his other hits in Fisher's bathroom. He also discussed how he formed a close relationship with the Star Wars lead.
"She was an amazing woman, Carrie," he said. "I met her in London in a restaurant through mutual friends. She asked me, 'What do you do?' I said, 'I've just left the army, I've got a record deal, and I'm going to move to Los Angeles to record an album.'"
Fisher was very accommodating. Blunt continued: "She said, 'Well then you're going to need a place to stay — come and live with me.' Literally like that."
Blunt recorded music in the 'Star Wars' icon's home and paid tribute to her after she died
Blunt revealed how his music is connected to Fisher. "I lived in her house, recording three of those albums, and whenever I've been in LA that's my home," he said. "I recorded 'Goodbye My Lover' in her bathroom because everyone has a piano in Hollywood. Just a really remarkable person, and she went out with a bang as General Leia back in Star Wars."
During an interview with Republic World, Blunt said he mourned Fisher's death by returning to her home, touching the gate, and crying. Star Map vans arrived on the scene. "I heard on the intercom, 'And on your left, you'll see the late great Carrie Fisher's house, and you'll see some fans are still deeply moved by her passing,'" Blunt recalled. Blunt said Fisher would have found it funny that someone confused him for a fan rather than a close friend.
The way the world reacted to 'Goodbye My Lover'
"Goodbye My Lover" peaked at No. 66 on the Billboard Hot 100. It stayed on the chart for four weeks. Its parent album, Back to Bedlam, peaked at No. 2 on the Billboard 200. It lasted on the chart for 78 weeks.
The song was considerably more popular in the United Kingdom. The Official Charts Company reports the track peaked at No. 9 in the U.K., remaining on the chart for 22 weeks. Back to Bedlam peaked at No. 1 in the U.K. and lasted on the chart for 130 weeks. 
"Goodbye My Lover" also made an impact on pop culture when Michael Scott played it repeatedly in "A Benihana Christmas," an episode of The Office. Scott played the free iTunes preview of the song over and over, as he was unwilling to purchase it.
"Goodbye My Lover" remains a classic soft rock hit, and it might not be the same without Fisher's bathroom.