'Star Wars': Carrie Fisher Took Shooting Lessons From the Same Guy Who Taught Robert De Niro for 'Taxi Driver'
Carrie Fisher wielded a blaster like a pro in the Star Wars films, but handling her weapon didn't come naturally to her at first. Director George Lucas actually sent her to shooting lessons because of the way she reacted to sounds the guns made, she revealed in her 2008 book Wishful Drinking. 
Carrie Fisher took shooting lessons for 'Star Wars'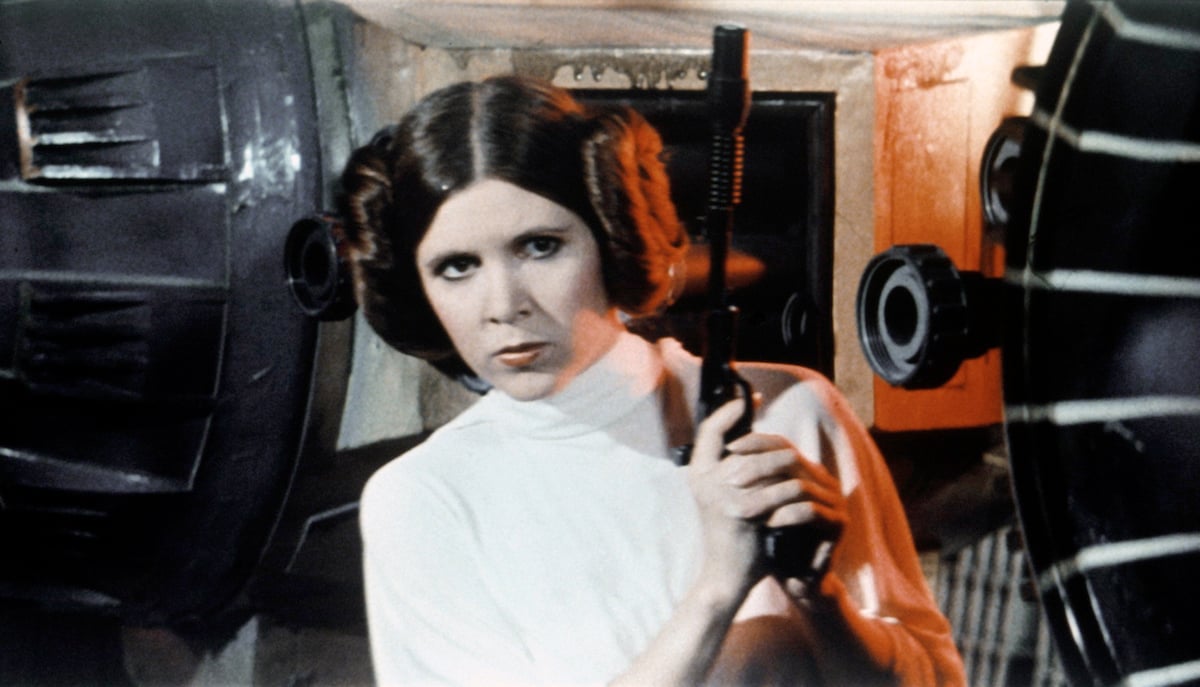 RELATED: Carrie Fisher Once Roasted George Lucas, Calling Him a 'Sadist'
In her book, Fisher reflected on her work in the Star Wars movies. She recalled how Lucas decided she needed a little more firearms training. 
"George also made me take shooting lessons because in the first film, I would grimace horribly at the deafening sound of the blanks from the blasters and the squibs that the special effects team would place all over the set and on the stormtroopers," she wrote. "So George wanted to make me look like I'd been shooting them for my entire Alderaan existence."
Fisher worked with the same instructor who trained Robert De Niro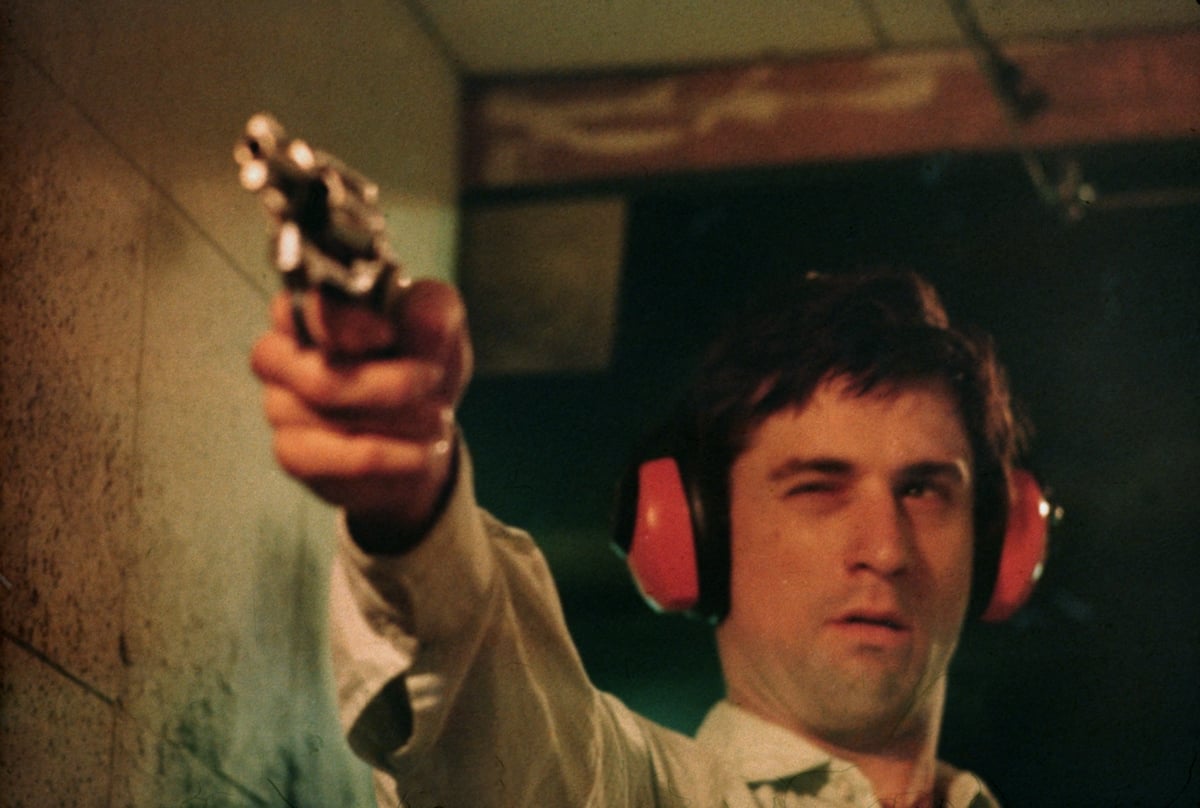 To get Princess Leia's blaster skills up to snuff, Lucas sent Fisher to work with an instructor with some pretty solid credentials. 
"[H]e sent me to the same man who'd taught Robert De Niro to shoot weapons in Taxi Driver," she shared.
The shooting range where Fisher practiced "was in this little cellar in midtown Manhattan, populated with policemen and all manner of firearm aficionados. … After a series of weapon instruction from a very pleasant ex-cop, I became quite proficient with an assortment of guns, including a double-barreled shotgun," Fisher added. "Obviously my family was so proud."
Carrie Fisher auditioned for Jodie Foster's 'Taxi Driver' role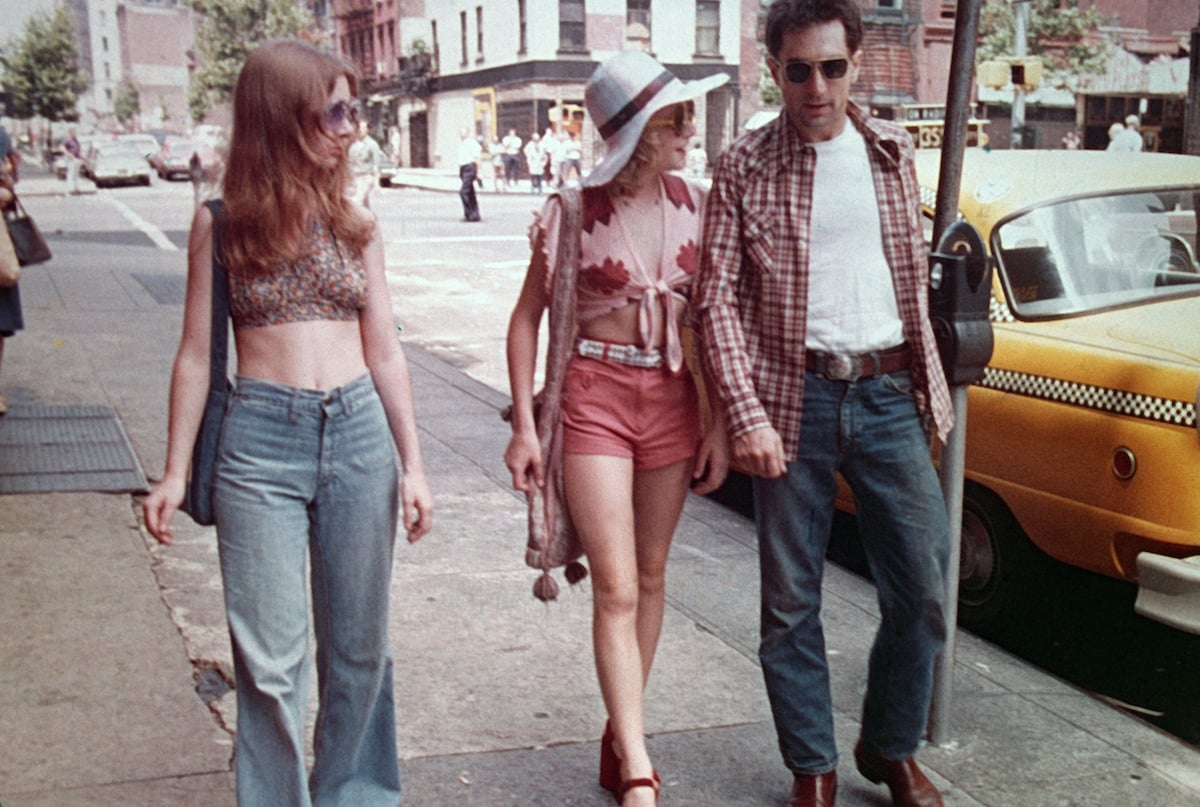 RELATED: 'Star Wars': 25 Worst Casting Mistakes in the Saga
Sharing a shooting instructor with De Niro wasn't Fisher's only connection to Taxi Driver. According to MSN.com, she actually auditioned for the role of the child prostitute Iris in the Martin Scorsese film, a part that ultimately went to Jodie Foster. 
Other actors who tried out for Iris included Bo Derek, Mariel Hemingway, Kim Cattrall, Michelle Pfeiffer, and Rosanna Arquette. Kim Basinger and Linda Blair were also considered. Melanie Griffith was actually offered the role. But her mother, actor Tippi Hedren, expressed concerns about the part, so she turned it down. 
Jodie Foster was considered for Princess Leia 
Fisher might have missed the chance to appear in Taxi Driver. However, she actually beat out Foster for the Princess Leia role, she revealed in Wishful Drinking. Amy Irving and Teri Nunn were also in the running. Fisher said she was surprised when she was cast. 
"I never thought I would get [the job] because there were all these other beautiful girls who were up for the part," she wrote.
Foster apparently didn't have any hard feelings about losing the Princess Leia role to Fisher. "I don't think I'm going to be on my deathbed going, like, 'Damn! I didn't do Star Wars,'" she told Empire (via Vogue). 
Check out Showbiz Cheat Sheet on Facebook!