'Star Wars': Daisy Ridley Has Strong Feelings about a Sequel Trilogy Special Edition
Daisy Ridley just finished the 'Star Wars' sequel trilogy and already she has some very strong feelings about a potential special edition re-release.
The Skywalker saga is over. Unfortunately, the mainline Star Wars story concluded with not a bang but a whimper. Most fans and critics found 2019's The Rise of Skywalker an underwhelming way to round out the nine-part story. And even its cast agrees the saga should take a break before moving forward.
As Lucasfilm focuses in on the Disney+ side of things, the biggest question left over from the sequel trilogy is the fate of Rey (Daisy Ridley). The last remaining Jedi, Rey takes on the Skywalker surname and flashes a new lightsaber at the end of The Rise of Skywalker.
For now, the best fans can hope for is to see some of the unreleased footage from the film. Reportedly, a ton of material was cut from The Rise of Skywalker. With fans let down by the theatrical cut, would Lucasfilm consider a special edition of the sequel trilogy? If it does happen, Ridley has some complex thoughts about the idea.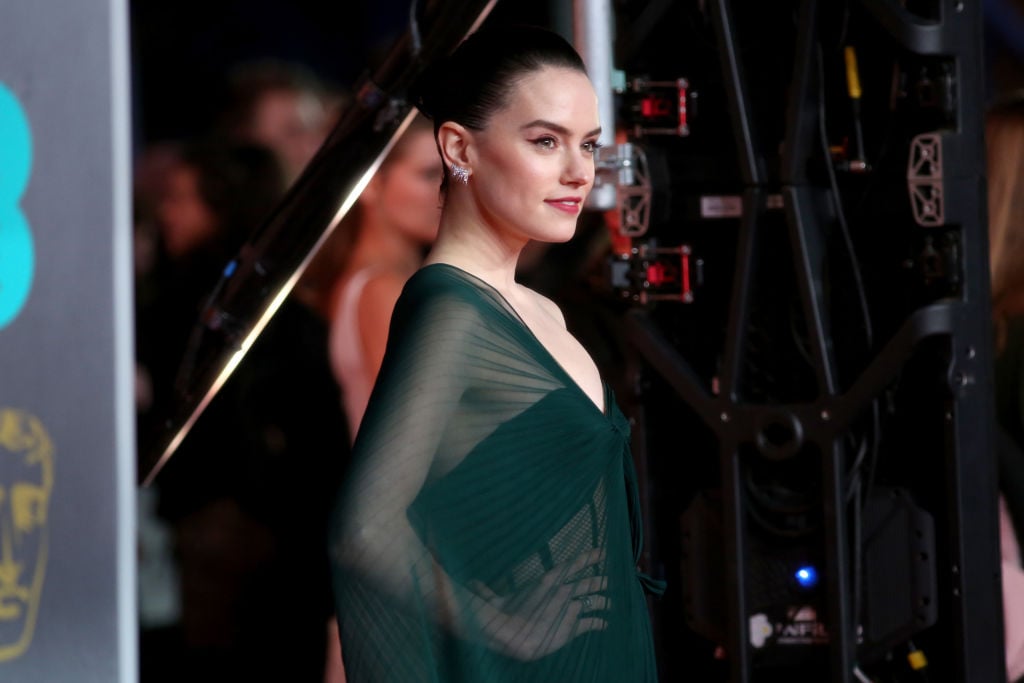 Daisy Ridley really gave 'Star Wars: The Rise of Skywalker' her all
Star Wars: The Rise of Skywalker might not have been everything fans were hoping for. Yet, for all the ways in which some moviegoers thought it fell short, Ridley's performance certainly wasn't one of the movie's flaws. In fact, the actress — who emerged as an unknown in 2015's The Force Awakens — delivers a fiercely committed performance.
Ridley told CinemaBlend she felt "exhausted fully, emotionally and physically" during the shoot. After all, Rey finds herself facing off against her own inner darkness but also Kylo Ren and a resurrected Palpatine. And rather than coast in her final installment, Ridley makes the most of the material she's given. In the end, Rey remains true to herself and her fans.
RELATED: 'Star Wars: The Rise of Skywalker': Daisy Ridley Admits How It Feels to Play the 'Worst' Version of Rey
Related post url: 
Daisy Ridley thinks a sequel trilogy special edition could be 'interesting'
Ridley credits her exhaustion with The Rise of Skywalker not just to the intensity of Rey's journey. She also had so much to do in the film that it was impossible for director J.J. Abrams to include everything. So, when CinemaBlend asked about the potential for some of that excised footage to be incorporated into the movie, Ridley seemed intrigued.
I think it'd be very interesting because there was also stuff we did that wasn't in it. So it would be interesting to see. I think it's always amazing to see how an editor — and [co-editor Maryann Brandon] is amazing — how she goes from making big or subtle changes and making it a better thing. So I think it would be interesting to see it, but I don't believe it would be a better film because, you know, they chose the best stuff.
Her answer makes a lot of sense. Early cuts of blockbusters as huge as The Rise of Skywalker often run extremely long. It's just easier to shoot more material than needed during principal photography. That way, editors can fine-tune the story in post-production. So it's very likely much of what wasn't used was left out because it contributes little to the story overall.
RELATED: 'Star Wars': Taika Waititi's Movie Will Be the First in Over 40 Years to Be Co-Written by a Woman
Related post url: 
Lucasfilm appears to be moving on to other characters and stories
Besides, Lucasfilm isn't likely to develop a special edition of any Star Wars films right now. The original trilogy made sense because of how far modern technology had come. And because it was made in the 1970s and 1980s, its look feels egregiously outdated compared to all subsequent entries in the saga.
The prequels and sequels are generally much more divisive among fans. With the precarious place the movies are currently in, Star Wars would do well to keep looking forward rather than retreading the same Skywalker story again and again. Disney+ series The Mandalorian and a Star Wars film from Thor: Ragnarok director Taika Waititi could lead the way to the future.