After 'Star Wars,' Daisy Ridley's Spending the Pandemic in the Most Relatable Way
The Star Wars sequel trilogy is probably the most divisive set of movies of the late 2010s. And yet, star Daisy Ridley looks back fondly on Rey's story. At the moment, there doesn't appear to be any more Star Wars in the cards for her. But Ridley's been busy doing much more relatable things during the pandemic than swinging a lightsaber around and saving the galaxy.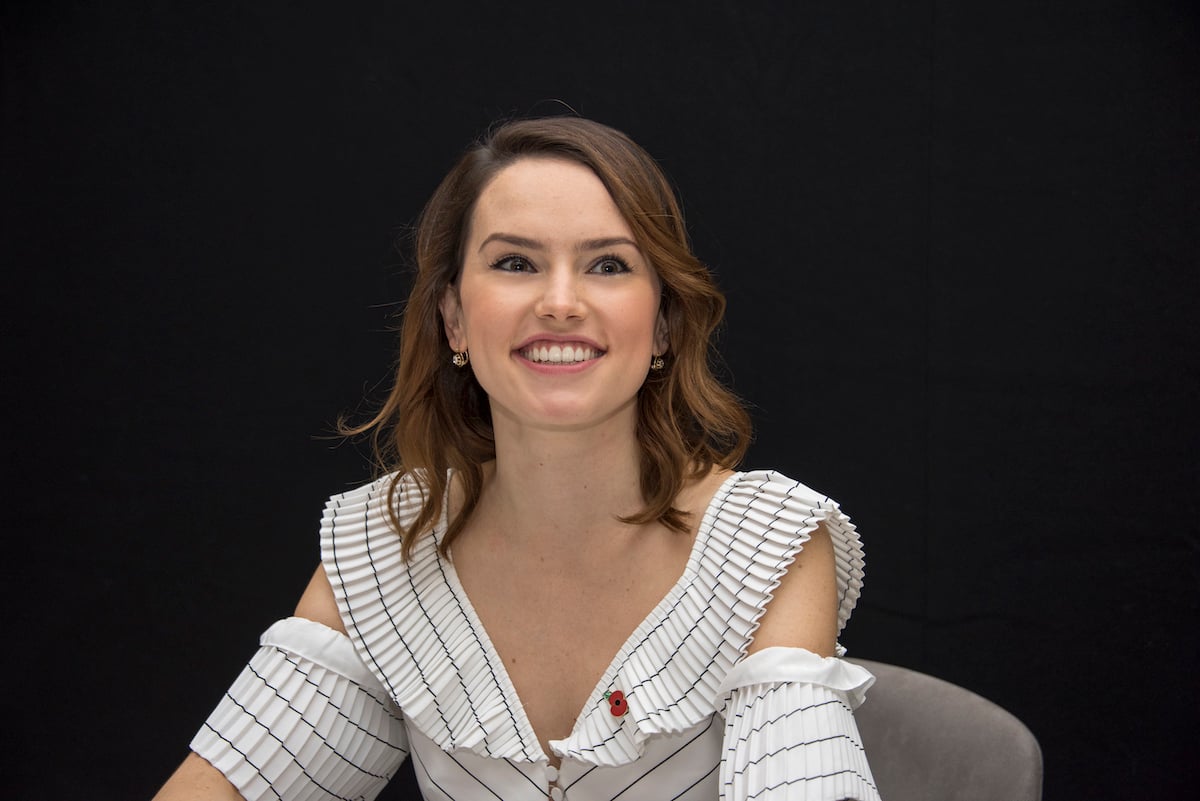 Daisy Ridley is done with Rey after 'Star Wars: The Rise of Skywalker'
Rumors continue to swirl about where Disney and Lucasfilm will take the Star Wars movies from here. Fans know directors Taika Waititi and Patty Jenkins — two very strong choices for the "galaxy far, far away" — are working on their own Star Wars movies. But it doesn't seem like Ridley, John Boyega, or Oscar Isaac are signed on to reprise their roles anytime soon.
Boyega and Isaac have been more outspoken about their feelings. But Ridley recently teased that she would consider coming back as Rey. "Never say never," the actor said. So perhaps one day years after Star Wars: The Rise of Skywalker, fans will see Rey again. Right now though, Ridley has more important things to attend to: like catching up on all her "crap TV."
RELATED: 'Star Wars' Actor Daisy Ridley Defends 'The Mandalorian' Fan Favorite Baby Yoda: 'Yoda's Got to Get Strong'
The 'Chaos Walking' star indulged in a very popular pastime in 2020
Ridley's new movie, Chaos Walking, marks her first on-screen appearance since Star Wars: The Rise of Skywalker hit in December 2019. But he sci-fi adventure — which co-stars Tom Holland — wrapped principal photography in 2017. Now in a recent interview with The Zoe Report, Ridley shares how she's been spending her free time during the pandemic.
"I've been operating at a much lower frequency. I like to read. I have crystals in my house. What else do I like to do? Basically, watch crap TV sometimes because ultimately, we don't all have a great bandwidth at the moment for anything more strenuous. So sometimes I'l lliterally scroll, and it'll be so depressing that I'm like, 'Okay, enough for right now.' But I'm very excited for the sort of light at the end of this tunnel for everybody."
Ridley definitely has a point about the toll the pandemic has taken on so many. And no doubt, her fans are eager for some sense of normalcy too. And for the actor herself, her big-screen future remains in question.
RELATED: Daisy Ridley Said the End of 'Star Wars' Was 'Sort of Like Grieving'
Is Daisy Ridley in a relationship?
The pressure of being cooped up inside during a pandemic would start to get to anyone. At least Ridley has some company as she deals with quarantine. Her boyfriend since 2017 is actor Tom Bateman. The couple, according to rumors, might even be engaged.
Ridley and Bateman met on the set of Murder on the Orient Express. And they've been together since. Unfortunately for fans, neither star will return for director Kenneth Branagh's sequel, Death on the Nile. The movie will hit theaters on Sept. 17, 2021.