'Star Wars': Ewan McGregor Admitted He Knows Why Fans Felt 'Cheated' by the Prequels
The future of Star Wars, in many respects, looks a whole lot like its past. Fan favorite Boba Fett (Temuera Morrison) is getting his own show, spinning off from his appearance in The Mandalorian Season 2. And the Obi-Wan Kenobi Disney+ series reunites prequel stars Ewan McGregor and Hayden Christensen. Still, the Star Wars prequel trilogy remains divisive, a fact McGregor once acknowledged he completely understands.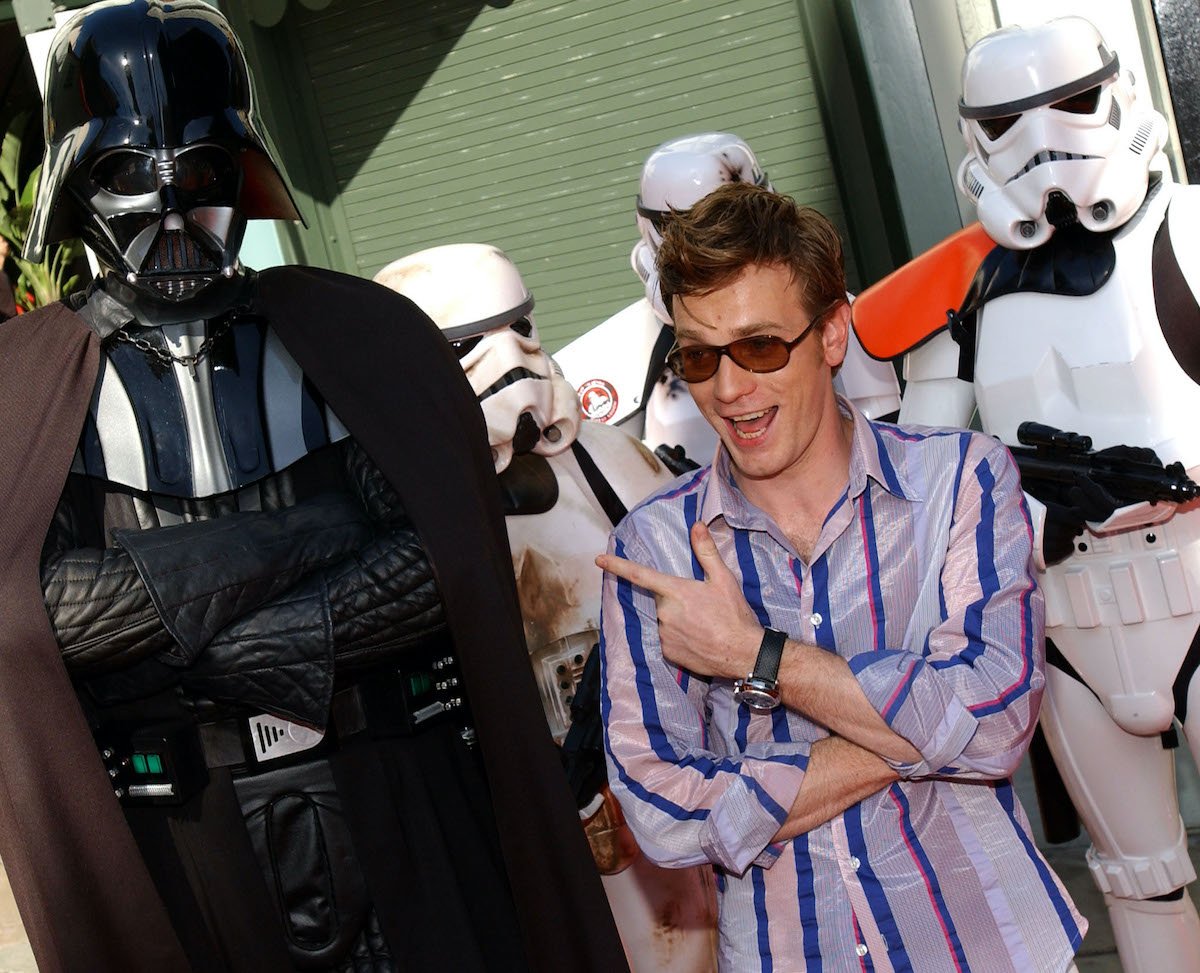 Ewan McGregor looks back fondly on the 'Star Wars' prequels
From 1999 to 2005, McGregor played Obi-Wan Kenobi in George Lucas' prequel trilogy. Alec Guinness, of course, originated the character in the original Star Wars trilogy. Guinness even received an Academy Award nomination for his role in the first film. So fans looked on with great interest when McGregor — then fresh off of Trainspotting — was cast. And indeed, many fans consider his performance one of the prequels' highlights.
Lucas and some prequel stars — most notably Jake Lloyd, Ahmed Best, and Christensen — received a ton of backlash for the movies. However, McGregor has always looked back on his time with the saga fondly. And even before Lucasfilm officially announced the Obi-Wan Kenobi series, he seemed eager to return to the role. Still, the actor has always had a very measured take on the reputation of the Star Wars prequels among fans.
RELATED: 'Obi-Wan Kenobi': Ewan McGregor Won't Even Confirm This Detail About the Disney+ Show
The actor revealed exactly why some fans felt 'cheated' by the trilogy
In a 2019 interview with Vanity Fair, McGregor acknowledged how Lucas' "very different" vision for the prequels alienated some fans. In particular, he called out the abundance of green screens in those Star Wars movies. Moreover, McGregor touched on how he and Christensen kept each other "emotionally grounded" while filming Obi-Wan Kenobi and Anakin Skywalker's climactic lightsaber battle.
"Episode III was all green screen. They had us on green disks on a green floor with a green background, and a guy on the floor rotating us like chickens, as we lunged at each other with lightsabers. What keeps you emotionally grounded is the other actor. In Episode II, I was on my own, speaking to thin air. But this scene was harrowing for Obi-Wan. I lose Anakin, and we see the danger of what it might lead to in Episodes IV, V, and VI.

For all my moaning about green screen, I did enjoy playing Obi-Wan and this link to Alec Guinness. George Lucas wanted to do something very different with the prequels. That's why people felt cheated. It was upsetting when people would laugh and joke about it. Now, many years later, the prequels meant a lot to the generation that were kids then. So from smirking, cynical opinions, now I'm getting feedback from the kids they were made for. I'm really happy about that."
McGregor's co-star, Natalie Portman, also previously opened up about how disappointing the initial reception to the prequels was. Yet, as time has gone by, some fans have come around to Lucas' vision. In fact, many even now prefer the prequels to the recent sequel trilogy, the biggest criticism being the lack of cohesion throughout the Star Wars sequels.
RELATED: 'Star Wars': Ewan McGregor Admits How 'The Mandalorian' Affected His Relationship to the Saga
Ewan McGregor will return as Obi-Wan Kenobi on Disney+ in 2022
The prequel trilogy ended with Anakin fully emerging as the black-suited, masked Darth Vader. And fans are curious to see how the Obi-Wan Kenobi show brings Christensen back in the role. Moreover, the series will also introduce a wearier, more reflective Obi-Wan, following his failure to effectively train Anakin.
The Star Wars show will reportedly feature six episodes set a decade after Revenge of the Sith. While its likely premiere date is sometime in 2022, Disney hasn't made that official yet. Plot-wise, the whole thing is shrouded in mystery. But at least McGregor can finally stop hiding the fact that he's coming back to the saga.