'Star Wars': George Harrison's Son Wrote a Song With a Weird Connection to 'The Force Awakens'
George Harrison's son, Dhani Harrison, is a huge fan of Star Wars. During an interview, he noticed a strange connection between a song he wrote and Rey's dialogue in The Force Awakens. Interestingly, he wondered if lyrics from his album manifested themselves as actual events.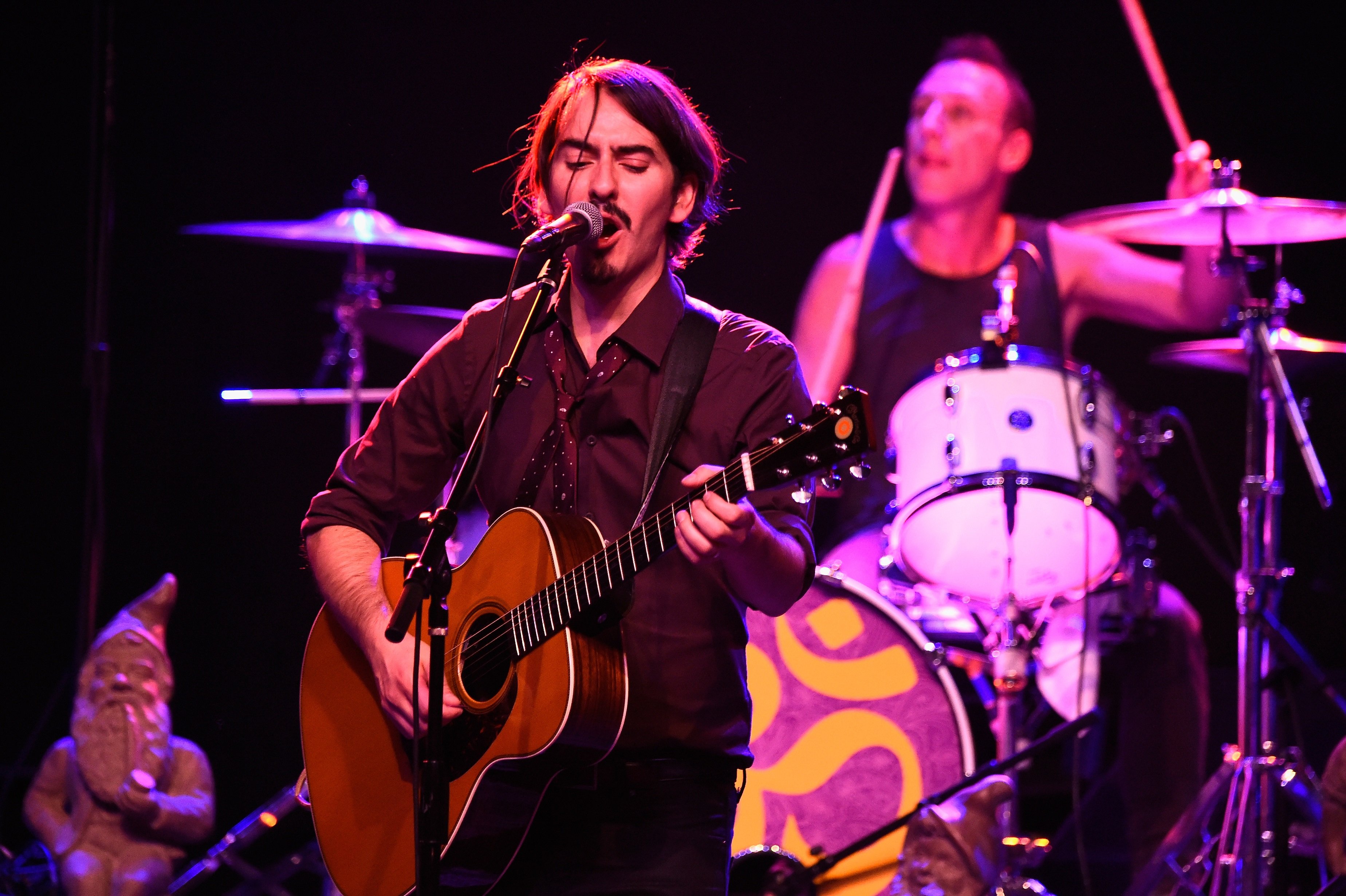 George Harrison's son made a solo album that reflected real life
Dhani made his first impact on the world of music through his father's album Brainwashed. George died before completing Brainwashed, so Dhani and the Electric Light Orchestra's Jeff Lynne worked together to complete the album. The album debuted in 2002, the year following the quiet Beatle's death. Dhani subsequently released albums with his band Thenewno2. Dhani released his first solo album, In Parallel, in 2017.
During an interview with StarWars.com, Dhani said there was something strange about In Parallel. "I wrote this record, and a lot of the scenes that happen in the record went on to manifest themselves in the real world," he said. "I don't know if I was tuning into what was about to happen, but it's weird — when you start to tune your mind-radio into things, you can afford yourself synchronicity."
RELATED: George Harrison's Son Felt Like a 'Lab Rat' Trying to Finish This Album for His Father
Dhani Harrison said a lyric from his solo album was similar to something Rey said in 'Star Wars'
Dhani connected a lyric from In Parallel to a line Rey said in The Force Awakens. "But the single off the record that I wrote was called 'All About Waiting,'" he said. "And the first line is 'I know all there is to know about waiting.' A few months later, I was waiting for the trailer of The Force Awakens to come out, and the first thing that came on screen was Rey.
"I've never seen Rey before, and the first line that came out of her mouth was, 'I know all about waiting,'" Dhani recalled. "It just made my blood run cold. I was just like, 'That is too weird.' I swear to God, that is a true story." In actuality, Rey says "I know all about waiting" in The Force Awakens, but not in the trailers for the film.
RELATED: George Harrison's Son Wants a Break from the Former Beatles' Songs for 1 Reason
The way George Harrison's son and audiences reacted to 'The Force Awakens'
Dhani is a massive fan of Star Wars. At one point, he said A New Hope is his favorite film of all time. At other points, he said he prefers The Empire Strikes Back. While it's not his favorite film about a galaxy far, far, away, Dhani said he enjoyed elements of The Force Awakens.
Dhani likely wasn't the only one who enjoyed The Force Awakens. According to Box Office Mojo, the movie had a budget of $245 million. The Force Awakens earned $247 million during its opening weekend. It made over $936 million domestically and over $1.1 billion in other countries, resulting in a total gross of over $2 billion. The Force Awakens was a hit — and it had an unusual connection to one of Dhani's songs.
RELATED: Paul Stanley Said Kiss Made an 'Awful' Movie That Was Supposed to Be The Beatles Meet 'Star Wars'