'Star Wars': George Lucas Admits Why He Made the 'Painful' Decision to Sell to Disney
For the first time in years, the Star Wars fan base seems more or less united. And Disney has its Disney+ hit The Mandalorianto thank for that. After all, the sequel trilogy has proven just as divisive as the prequels. In fact, some fans are now nostalgic for the days in which George Lucas ran the saga. Now a new book uncovers Lucas' "painful" decision to give up Star Wars.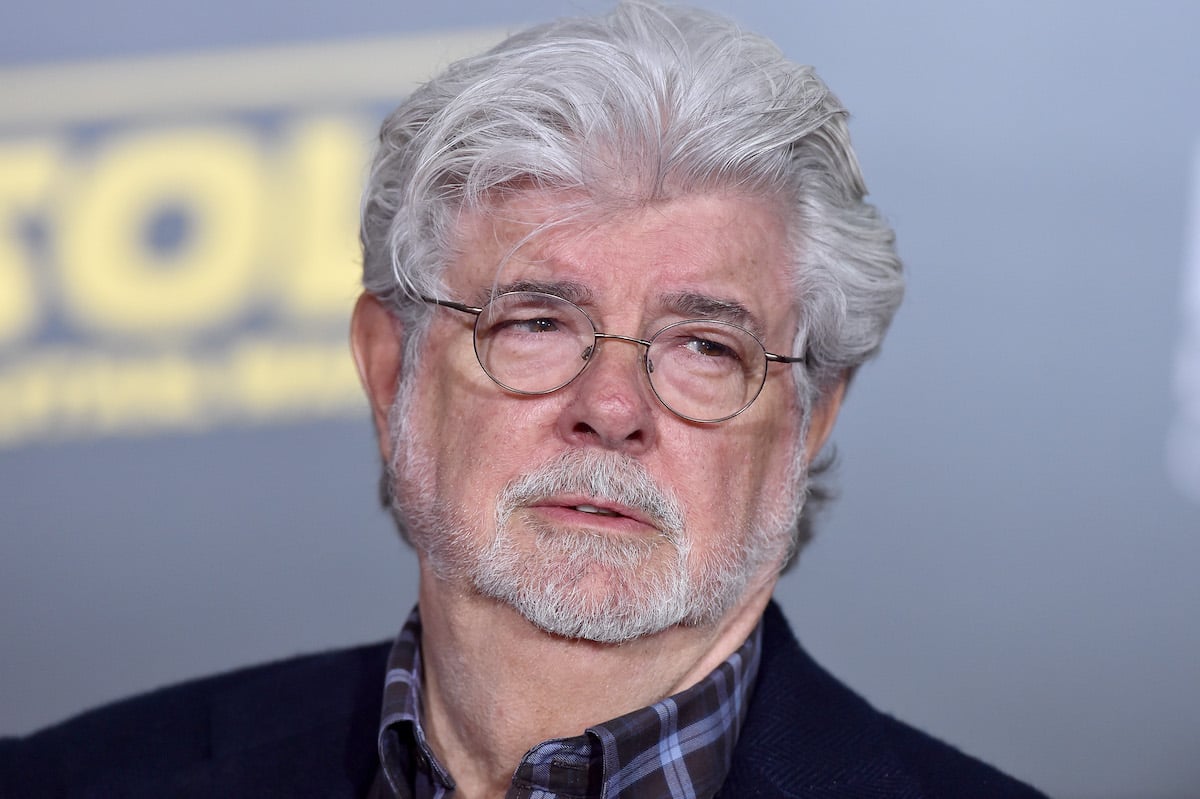 Disney purchased Lucasfilm — and thereby 'Star Wars' — in 2012 for $4B
In a shocking bit of news, Disney purchased Lucasfilm for a whopping $4 billion back in 2012. And that announcement came coupled with confirmation of a Star Wars sequel trilogy with alternating spinoff films. Both The Force Awakens and Rogue One were commercial and critical hits, with most fans embracing the films. But the Disney era hasn't been as kind since then.
Even though Disney recouped its investment many times over, the long-term viability of Star Wars felt threatened. The Last Jedi, Solo, and The Rise of Skywalker all either underperformed at the box office or suffered from a largely ambivalent fan reaction. The Rise of Skywalker — the purported grand finale of "the Skywalker saga" — arguably left the saga in a dark place.
George Lucas explains why he decided to part with his company
Although The Mandalorian has somewhat rehabilitated Star Wars, the road's been rockier than Disney expected. Since the saga changed hands, some fans wondered about how Lucas is dealing. A new book titled The Star Wars Archives: Episodes I-III 1999-2005 delves into his decision to sell Lucasfilm. And author Paul Duncan took to Twitter (via IndieWire) to share an excerpt. 
"At that time, I was starting the next trilogy; I talked to the actors and I was starting to gear up," Lucas told Duncan. "I was also about to have a daughter with my wife. It takes 10 years to make a trilogy — Episodes I to III took from 1995 to 2005. I'd still be working on Episode IX. In 2012, I was 69. So the question was, 'Am I going to keep doing this for the rest of my life? Do I want to go through this again?' Finally, I decided I'd rather raise my daughter and enjoy life for a while."
Especially given the flak he got from the prequels, it makes sense why Lucas wouldn't want to still be making Star Wars in his late 70s. The director goes on to say he wouldn't have been able to stay out of the saga unless he sold it off completely. Lucas even admits he was "one of those micromanager guys" during the original trilogy, only one of which he directed himself.
The 'Star Wars' creator said he's disappointed with Disney's direction
Since the sale to Disney, Lucas has admitted he hasn't been particularly pleased with where the studio took the sequel trilogy. But despite the new Lucasfilm ignoring the notes he left behind, he has had to make peace with that. And according to Duncan's book, he has no regrets.
"I've spent my life creating Star Wars — 40 years — and giving it up was very, very painful. But it was the right thing to do. I thought I was going to have a little bit more to say about the next three because I'd already started them, but they decided they wanted to do something else. Things don't always work out the way you want. Life is like that."
Now that the sequel trilogy is over and done with, Lucas appears to be settling into a more amicable relationship with the Disney era of Star Wars. His protege, Dave Filoni, remains involved in The Mandalorian, after all. Then there's Lucas' adorable photo op with that series' "Baby Yoda." Hopefully, now Lucas has a much better feeling about this.