'Star Wars': George Lucas Felt 'Betrayed' By the Sequel Trilogy; Was He Right?
George Lucas might have been right when he felt 'betrayed' by Disney's 'Star Wars' sequel trilogy. Here's why.
Disney's purchase of Lucasfilm shocked the world in 2012. George Lucas has since opened up about his decision to sell the company. But fans are still evaluating whether or not Star Wars is in better or worse shape in Mickey Mouse's gloved hands. This debate only intensified when reports revealed Lucas felt "betrayed" by Disney's handling of Star Wars. But was he right?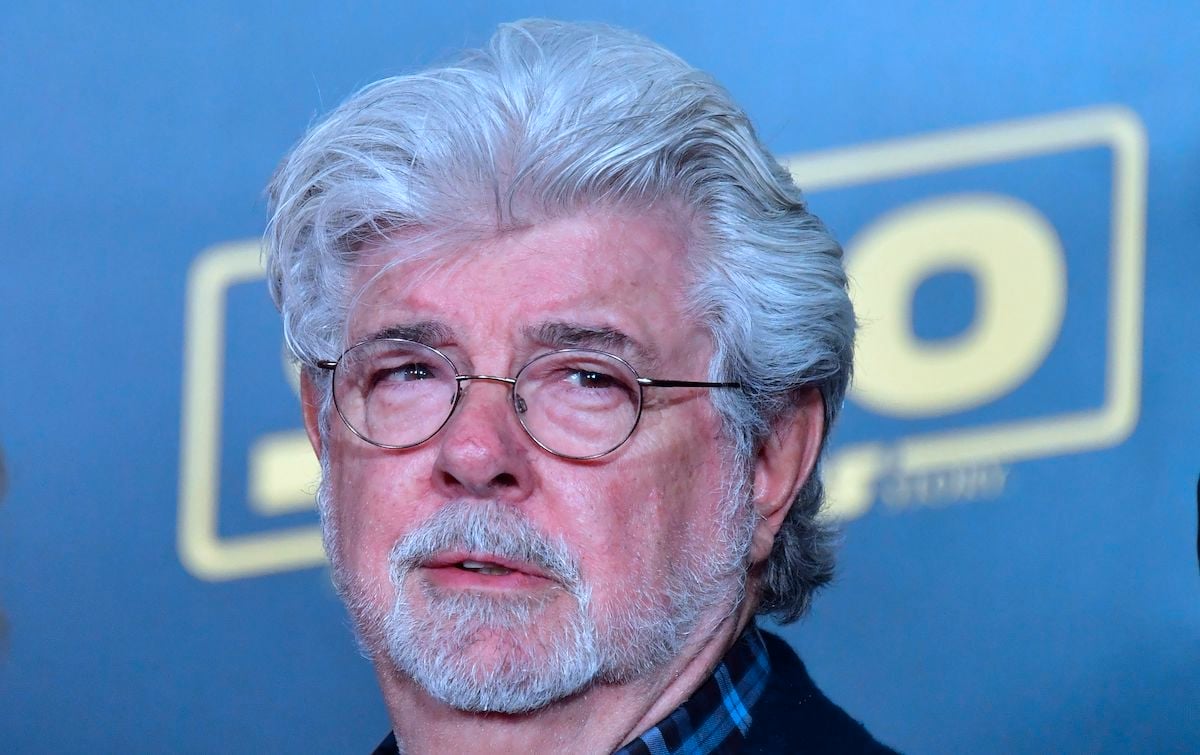 George Lucas felt 'betrayed' by the 'Star Wars' movies
Disney's new direction for Star Wars was at the heart of Lucas' reaction. Former Disney CEO Bob Iger revealed the details in his 2019 memoir The Ride of a Lifetime: Lessons Learned from 15 Years as CEO of the Walt Disney Company. And according to Iger (via Digital Spy), Lucas became dismayed that — after purchasing his story outlines — Disney went another way.
"George immediately got upset as they began to describe the plot and it dawned on him that we weren't using one of the stories he submitted during the negotiations. … In the first meeting with him about the future of Star Wars, George felt betrayed, and while this whole process would never have been easy for him, we'd gotten off to an unnecessarily rocky start."
Since then, Lucas seems to have made some peace with his split from Star Wars. After all, his adorable photo with The Mandalorian's "Baby Yoda" went viral. But at the time, Lucas was understandably raw about being left out of the story he'd devoted decades of his life to tell.
Some 'Star Wars' fans agree with his criticism of the sequel trilogy
Ironically, many fans share Lucas' primary complaint about 2015's Star Wars: The Force Awakens. The director famously pointed out the lack of new ideas or technological advancements. And many fans similarly criticized The Force Awakens for essentially rehashing much of the 1977 original film.
Of course, the Star Wars fan base is notoriously fickle. After all, many fans decried Lucas' handling of the prequel trilogy as being too different from the originals. And suddenly, the sequel trilogy received the opposite criticism. Still, it's interesting to look back at Lucas' claims now that the Disney-era sequel trilogy is complete.
Although some fans enjoyed it, most wouldn't claim 2019's Star Wars: The Rise of Skywalker delivered the bold new direction many — including Lucas — hoped for. It all ends with a barely redeemed villain and a three-person showdown centered on Palpatine (Ian McDiarmid). So in hindsight, Lucas might have been right all along in his Disney disappointment.
How does George Lucas feel about 'The Last Jedi'?
Easily the most divisive part of the Disney era of Star Wars was 2017's The Last Jedi. Writer-director Rian Johnson (Knives Out) subverted expectations with a story that aimed to switch up what an adventure in the "galaxy far, far away" could be. And many fans took issue with how he handled a number of issues, including Luke Skywalker's (Mark Hamill) story.
Yet, this seems to be the part of the sequel trilogy Lucas enjoyed the most. According to The Hollywood Reporter, the Star Wars creator said The Last Jedi was "beautifully made." Lucas even reportedly complimented Johnson on his film personally. Perhaps that's because The Last Jedi is perhaps the only part of the Disney era in which Lucas' outlines came into play.