'Star Wars': Harrison Ford Shares a Hilarious Reaction to the Latest Han Solo Fan Theory
Harrison Ford has a reputation for being a bit of a curmudgeon. The Hollywood icon, of course, is known for his dry wit and general disinterest with many aspects of the business and, in some cases, his own work. Perhaps never is this truer than when it comes to Star Wars.
A few years after appearing in a bit part in George Lucas' 1973 film American Graffiti, Ford reteamed with Lucas for Star Wars. Playing Han Solo for the first time in 1977 catapulted the actor to superstardom. But he's always had a contentious relationship with the "galaxy far, far away."
Countless behind-the-scenes stories recount how Ford clashed with Lucas during the making of the original trilogy. He even stumped for Han to get killed off by the trilogy's end. Alas, Ford didn't get his wish until 2015's Star Wars: The Force Awakens.
Now that the Skywalker saga is complete, Ford has some thoughts about Han and a popular fan theory surrounding the character's fate.
[Spoiler alert: This article contains MAJOR spoilers for Star Wars: The Rise of Skywalker. Read at your own risk.]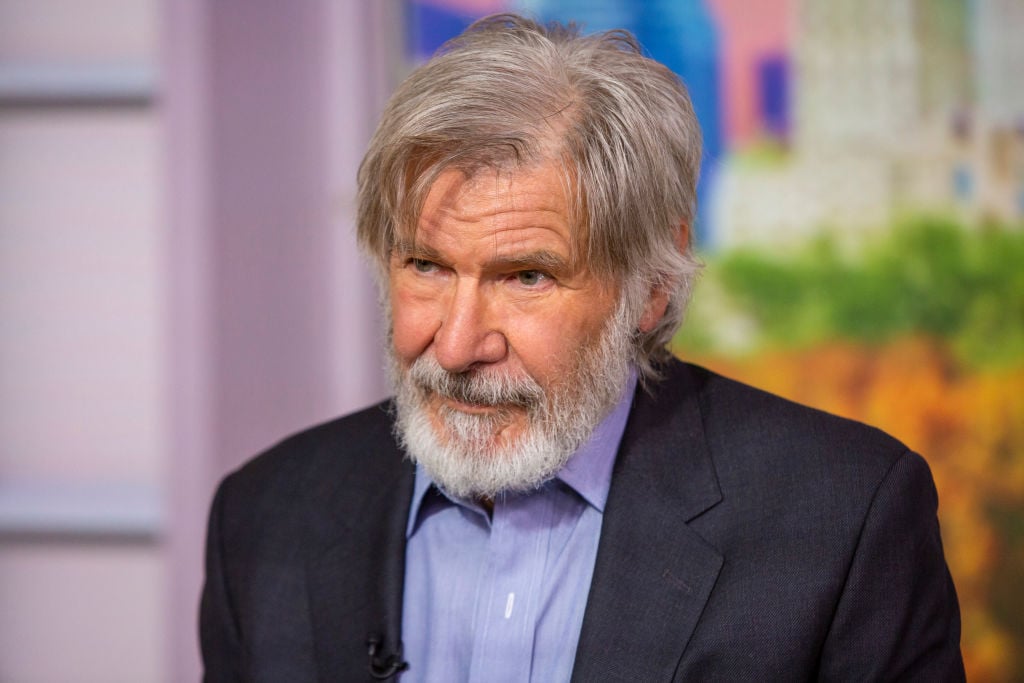 Harrison Ford almost wasn't in 'Star Wars: The Rise of Skywalker'
As fans know by now, Han makes a surprise appearance in Star Wars: The Rise of Skywalker. After his son, Kylo Ren (Adam Driver), is defeated by Rey (Daisy Ridley), she uses the Force to heal him. That act of mercy — along with a final sacrificial act by Leia (Carrie Fisher) — pushes Kylo to be reborn as Ben Solo. In this moment of crisis, Han appears to his son in a scene mirroring Kylo's murder of his father in The Force Awakens.
When director J.J. Abrams approached Ford about it, he didn't quite understand how he could return.
"When J.J. asked me to do it, I said, 'Are you kidding? I'm dead!' " Ford told USA Today. "He said, 'Sorta dead. You can do this.' He hadn't written anything at that time. But he said, 'This is going to be great.' So I said okay. If JJ asked you do something, you'd probably do it too. He's a very persuasive guy."
What really won Ford over was discovering how his appearance could propel the story forward. Following Fisher's passing, the script was retooled to give Leia a fitting conclusion. And Ford's cameo would help serve the redemption arc for Ben Solo.
"It was a useful addition to the story and the continuing development of Adam Driver's character," Ford said. "And the chance to do another scene with Adam was great."
The actor has little interest in the details of Han Solo's return
Although most Star Wars fans consider Ford's surprise cameo a highlight of The Rise of Skywalker, some are just as confused as the actor about how Han could appear from beyond the grave. Since the film's release, fans have pondered whether Han was a Force ghost. After all, this is the typical context in which dead Star Wars characters have re-emerged. But Ford has little insight or, frankly, interest in that explanation.
"A Force ghost? I don't know what a Force ghost is," he said. "Don't tell anyone. I'm not talking loud enough for your recorder. I have no f**king idea what a Force ghost is. And I don't care!"
That brazen attitude toward the greater Star Wars mythology is in keeping with Ford's views on the saga. While he has always appreciated the fans and his fellow actors, Ford is not concerned with the fantastical elements of the Star Wars universe. Ironically, this attitude only fuels the strength of his performance in the series. And we wouldn't expect any less from him. We're just glad he agreed to return ever so briefly for The Rise of Skywalker.
Harrison Ford is returning to another classic role very soon
Of course, Han Solo isn't the only character Ford and Lucas created together. Lucas has a story and executive producing credit on Raiders of the Lost Ark and has continued to collaborate with Steven Spielberg throughout the Indiana Jones series. So just as the past few years have seen Ford return to Star Wars and Blade Runner, he will play Indy for the fifth time in 2021.
Although story details are scant, Ford confirmed production is set to begin in spring 2020. The untitled fifth Indiana Jones film might wind up being the final time fans see Ford in his other most iconic role. But at least for now, he gave Han Solo and his family the closure Ben Solo — and audiences — needed, regardless of whether he was a Force ghost or just a memory.