'Star Wars': Hayden Christensen Once Confessed Anakin Skywalker Felt 'Too Handed' to Him
In the lead-up to the Star Wars prequel trilogy, fans had no idea what to expect. Even back then, rumors were running wild with speculation about what new elements the movies could possibly introduce to the saga. Most fans probably didn't expect a rant about sand to become one of the most-talked-about scenes in Star Wars: Episode II — Attack of the Clones. As it turns out, even Hayden Christensen felt strange about his casting.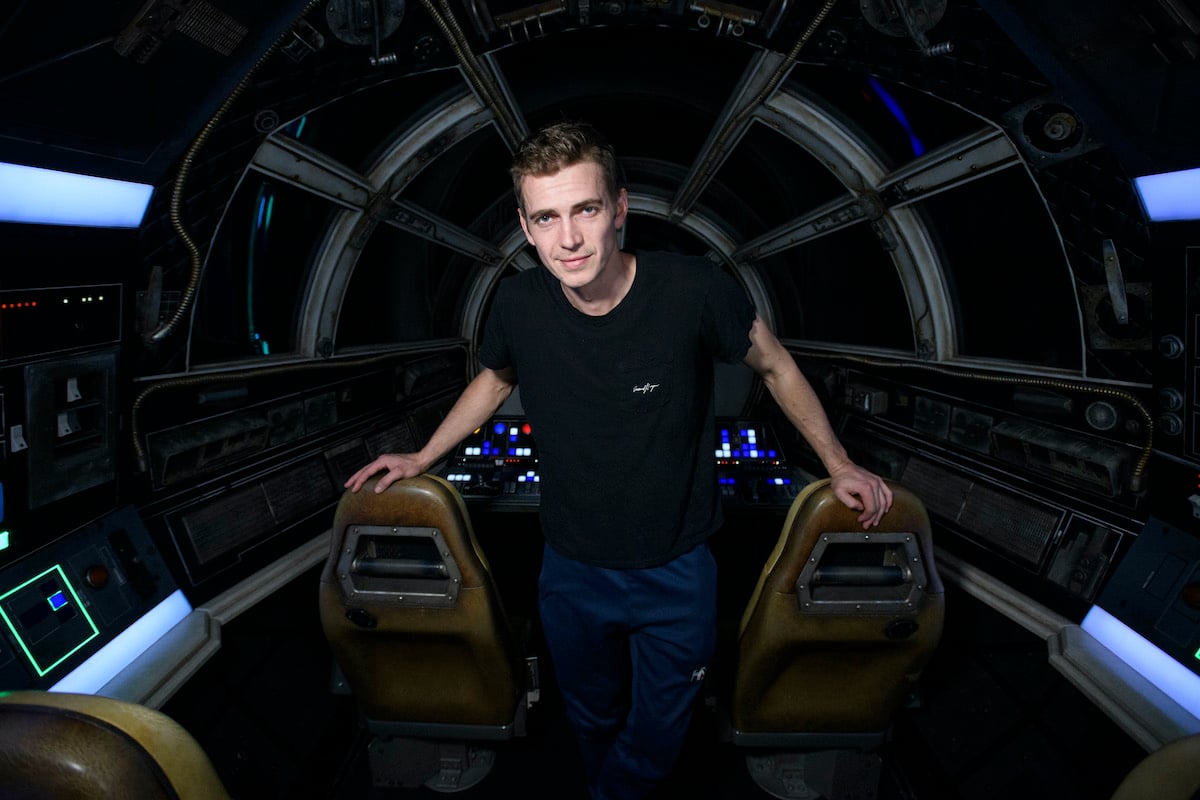 Hayden Christensen disappointed many fans as Anakin Skywalker in the 'Star Wars' prequel trilogy
In Star Wars: Episode I — The Phantom Menace, young Jake Lloyd caught so much hate for his performance as Anakin Skywalker that he quit acting altogether. Christensen's turn in the role wasn't received much better. The actor played the future Darth Vader in both 2002's Attack of the Clones and 2005's Revenge of the Sith. And much like Lloyd, Christensen became the butt of many jokes centered on the prequel trilogy.
Some fans have since reappraised his performance. Christensen's stoic version of Anakin is an intentional choice to highlight the character's internal turmoil. After all, he began life as a slave, lost his initial Jedi mentor Qui-Gon Jinn (Liam Neeson), and feels responsible for his mother's (Pernilla August) death. So it's plausible he would be dealing with some issues. Besides, George Lucas' direction is responsible for this portrayal.
RELATED: 'Star Wars' Behind-the-Scenes Photo of Hayden Christensen and George Lucas Has Fans Hyped for His Return to the Franchise
The actor felt his entrance into the 'galaxy far, far away' in 'Attack of the Clones' was 'too handed' to him
Once it became clear Star Wars: Episode II would cast an actor in his late teens or early twenties to play Anakin, many stars — including Leonardo DiCaprio — were in the running. Ultimately though, Lucas cast Christensen. Prior to Star Wars, the actor's biggest role was his Golden Globe-nominated supporting turn opposite Kevin Kline in the 2001 drama Life as a House. Suddenly, he was leading this huge franchise.
"I guess I felt like I had this great thing in Star Wars that provided all these opportunities and gave me a career, but it all kind of felt a little too handed to me," Christensen told the Los Angeles Times in 2015 after a few years away from acting. "I didn't want to go through life feeling like I was just riding a wave. … There was something in the back of my head that was like, 'If this time away is gonna be damaging to my career, then so be it. If I can come back afterward and claw my way back in, then maybe I'll feel like I earned it.'"
RELATED: 'Star Wars': Ewan McGregor Just Shared the 'Disturbing' Part of Working on the Prequels
Hayden Christensen will reprise the role of Darth Vader in the upcoming 'Obi-Wan Kenobi' Disney+ show
Despite his reservations about Star Wars, Christensen still looks back fondly on his time in the saga. He's always been appreciative for the opportunity to join the "galaxy far, far away." And the actor's growing acceptance by fans is probably a huge factor into why he's finally returning to Star Wars.
Christensen voiced Anakin in Star Wars: The Clone Wars and The Rise of Skywalker. Now he's set to reunite with former co-star Ewan McGregor for the upcoming Obi-Wan Kenobi series on Disney+. Of course, plot details are unknown. But rumor has it a duel might happen between the former master and apprentice.