New 'Star Wars: Hunters' Trailer Promises Real-Time Battles With Vibrant New Characters
Star Wars is the type of world that fans want to immerse themselves in, and with video games, that's exactly what you can do. The latest game to release a trailer is Star Wars: Hunters and it does not disappoint in enticing fans into the galaxy far, far away in an arena-style fight game that players can hop on with friends in real-time.
The trailer for 'Star Wars: Hunters' just came out and it's full of fighting action
RELATED: 'Star Wars': Could the Mandalorian Ever Become a Jedi?
The trailer dropped on Sept. 14 from the video game production company Zynga's YouTube account. It showcases a flashy, bright world on the planet of Vespaara according to a press release from the company.
The characters include a Mandalorian, a Dark Side warrior (red lightsaber and all), a Wookie, Jawas, and more as they battle through the streets of Vespaara. They chase Rieve — the one with the lightsaber — as they make it to The Arena. That's where the action goes down in the actual game that players spar in during Star Wars: Hunters.
"Today's reveal gives viewers their first look at the Arena, a competitive, spectator stadium attracting Hunters from the far reaches of the galaxy to seek their fortunes," Bernard Kim, President of Publishing at Zynga, said in a statement. "Giving a brief glimpse of the Arena's high-stakes, team-based action, this trailer showcases just a few of the dynamic characters inspired by the Star Wars galaxy that fans will experience in the game."
It's set to be released in 2022.
It will be a free-to-download mobile and Nintendo Switch game you can play with friends
On the Star Wars: Hunters website, fans can look at the characters they're going to be able to play as along with a game overview and more. There's also a section where players can pre-register for the game to "unlock exclusive items and join the Hunters news network" for notices about the game.
Again, it's a "team-based action game" and it will "connect players in real-time to battle" it out in well-known Star Wars destinations.
Star Wars: Hunters will be free to download when it's released and be available for Nintendo Switch and mobile, including the App Store and Google Play stores. Plus the game will support "cross-play across all platforms." And fans don't need a Nintendo Switch Online membership to download or play.
This is one of many current and upcoming 'Star Wars' video games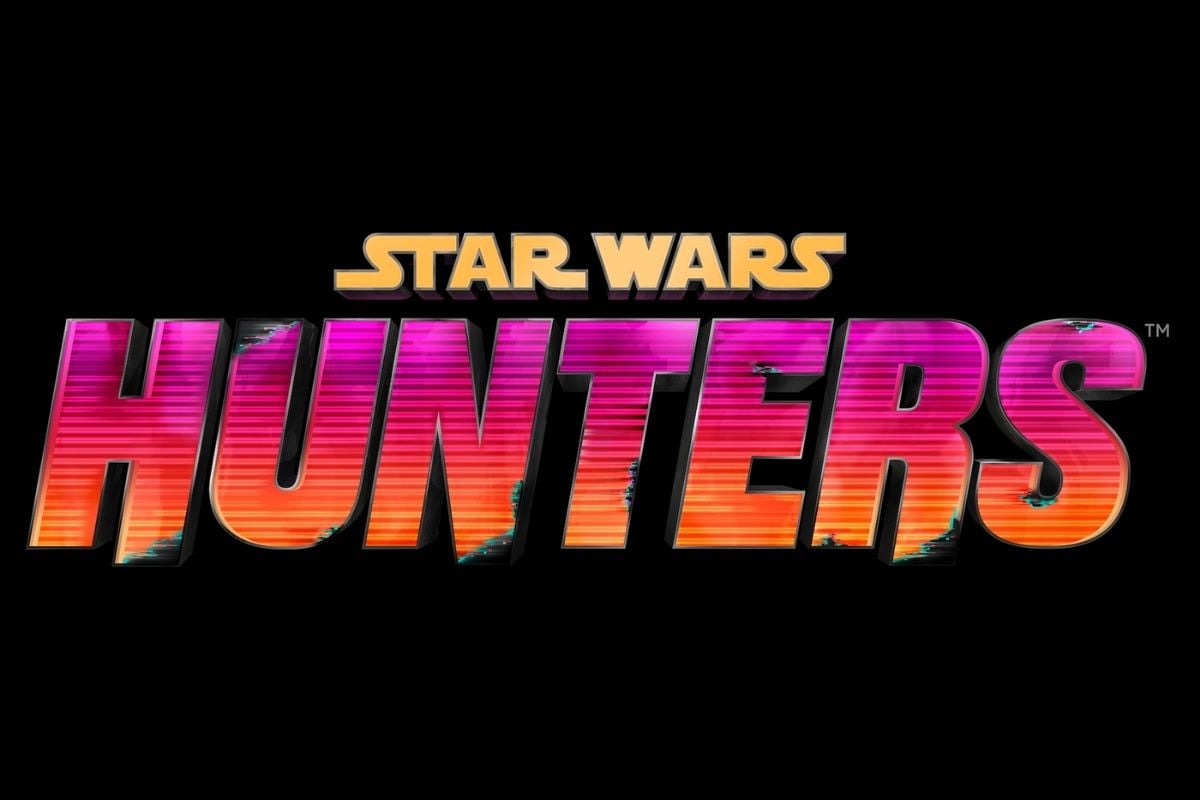 This trailer comes less than a week after the tiny teaser for the Star Wars: Knights of the Old Republic — Remake came out, causing a stir among fans who've wanted the game that introduced Darth Revan to return since 2003. That's coming back on PlayStation 5 but doesn't have a set release date.
Lego Star Wars: The Skywalker Saga also dropped a trailer in late August as Gizmodo reported, promising an early 2022 release date, and a hilarious, yet thrilling story and game as always.
And all these games are in good company, as Star Wars gaming has really hit a high recently thanks to video games like Star Wars: Squadrons and Jedi: Fallen Order. So not only are fans of the franchise getting more TV content soon, the gaming choices are rolling in too.