'Star Wars': Will 'Knights of the Old Republic' Remake Game Bring Back Darth Revan?
A new Star Wars video game is nearly like a new TV or movie release at this point. And while Jedi: Fallen Order shook things up when it came to canon story gameplay, their newest announcement regarding the Star Wars: Knights of the Old Republic — Remake has new and old fans losing it with excitement with just a one-minute teaser. 
The role-playing game (RPG) is one of the most talked-about things in the Star Wars fandom that's yet to be remade or brought back, and it's finally coming for everyone to enjoy. But is Darth Revan making the jump to modern game consoles too? It would be silly if he didn't. 
'Star Wars: Knights of the Old Republic' is finally getting the remake fans wanted for years
On Sept. 9, during the PlayStation Showcase 2021, the company announced that Star Wars: Knights of the Old Republic – Remake was officially happening. As StarWars.com reported, the game is coming back after it premiered in 2003 and got fans hooked.
It came at a time when fans wanted new Star Wars content outside of just the films, and with an RPG like this one, players were able to not only play as Revan, they were able to customize him down to his gender. As Orion Kellogg, executive producer at Lucasfilm Games, told StarWars.com KOTOR made a big impact on games and this newer version was a big undertaking. 
"I really, really think that RPGs have never been the same since," Kellogg said. "It's a big honor to have the opportunity to work on it."
The game is, of course, going to look different with the updated graphics of the PlayStation 5 gaming console as the epic teaser showed and will come to PC after the exclusive PS5 launch. 
"Speaking for the development team, most of us are triple-A RPG developers," Ryan Treadwell, lead producer at Aspyr the studio collaborating with Lucasfilm to create this remake, said. "This has been something that is a dream for all of us."
It was wildly popular in large part to Revan and now he's coming back
As the article put it, KOTOR, again Knights of the Old Republic, was "one of the most critically acclaimed Star Wars games ever." Daunting of a task, considering fans have been calling Lucasfilm to include Revan in canon for years and remake the game for newer audiences as well. 
"We know that KOTOR is one of the most beloved Star Wars stories ever told," Kellogg said. "We really appreciate the stature it has with all of the fans out there. As hardware advances and as our game-making prowess advances and as storytelling [techniques] advance, what better time to allow players to re-experience this great story with all of those lessons learned, and bring it back to modern platforms using modern methods?"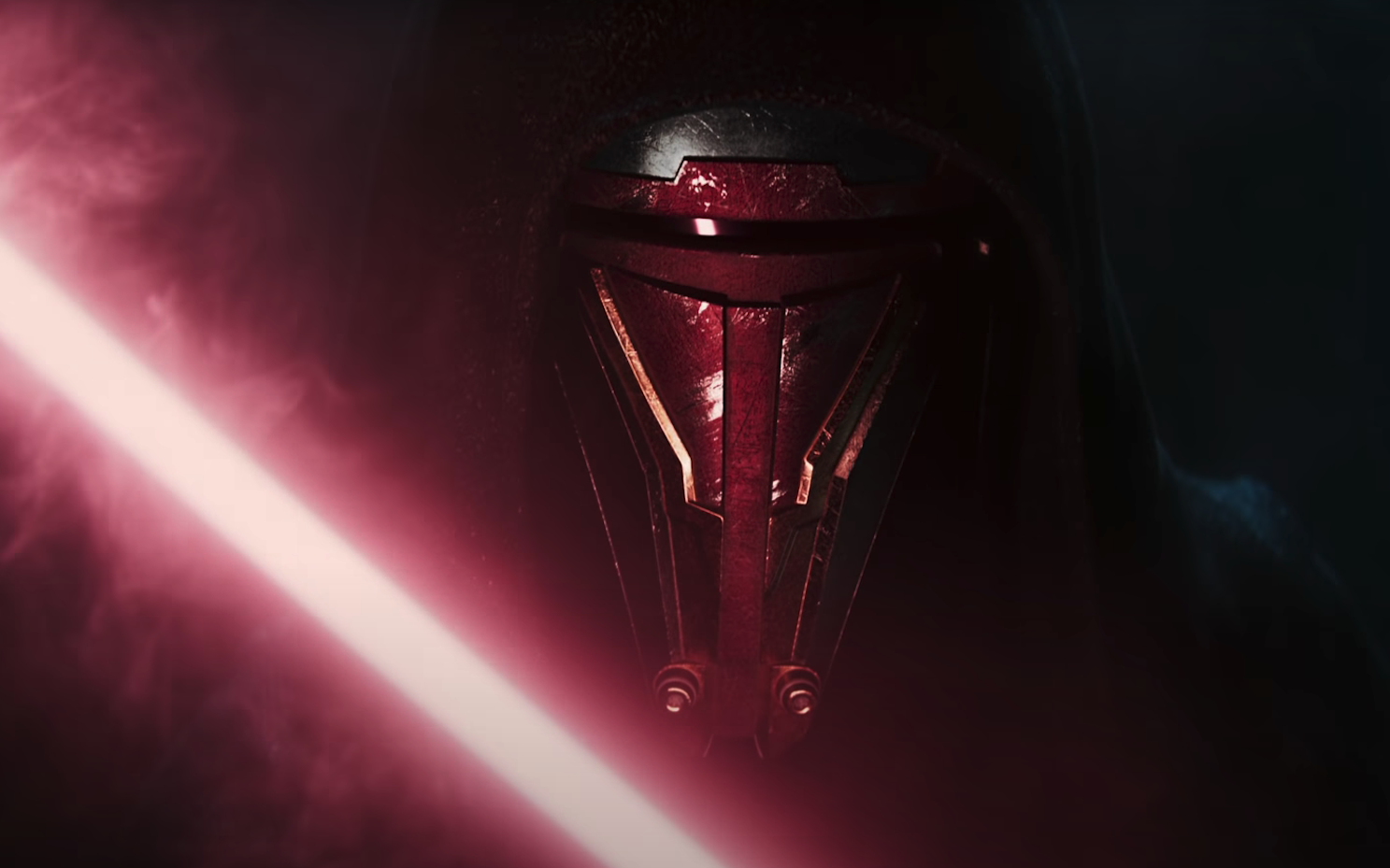 Now, this doesn't mean the Star Wars: Knights of the Old Republic — Remake will be canon, as StarWars.com does state it will be in "part of Legends storytelling" just like the old game. Even though this takes place thousands of years prior to the Skywalkers, there is potentially room for mention of Revan in canon. Not to mention, he was mentioned in the Star Wars: The Rise of Skywalker: The Visual Dictionary. So, who knows?
"Revan's is a heroic tale of succumbing to the dark side," Treadwell said. "It is a deep and impactful story that has a ton of depth and interest."
Revan has a lot of conflict in him that pulls him from Jedi to Sith and back again… And there's a love story involved too (eventually). Sound familiar? Or sort of? Tragic indeed, but oh so good. 
What's the 'KOTOR' story?
As stated above, Knights of the Old Republic was a part of Legends, which is now not canon but at the time was a web of Star Wars stories that spanned thousands of years in the past and also included many stories in the current Skywalker Saga. 
But, in this current story, The Galactic Republic is strong 4,000 years pre-The Phantom Menace. There are a ton of Jedi, but instead of the Rule of Two when it comes to Sith, there are just as many Sith (or at least a lot more). While the High Republic era deals at a time when there are only Jedi, and they're at about a thousand years or so without Sith (which they naively thought were extinct), Darth Malak is leading an army of many. 
"Players will go on an epic adventure and, along the way, visit different worlds, amass a party of memorable beings, and uncover their own mysterious past," StarWars.com wrote.
Kellogg goes on to say that the game should feel "very familiar" and "authentic" to fans of Star Wars. 
"It tells stories about light and dark, about heroes, and the journeys that common people can go on to become heroes and figure out who they are," Kellogg said.