'Star Wars': Liam Neeson Just Asked the Question Even Lucasfilm Hasn't Been Able to Answer
After so many decades in the business, it's easy to forget how much Liam Neeson has done over his career. The actor spent much of the 2010s in Taken mode. But previously, he's popped up in such hits as Love Actually, Schindler's List, and Batman Begins. On top of all that, Neeson is a member of the Star Wars family. And now he finally weighs in on that franchise too.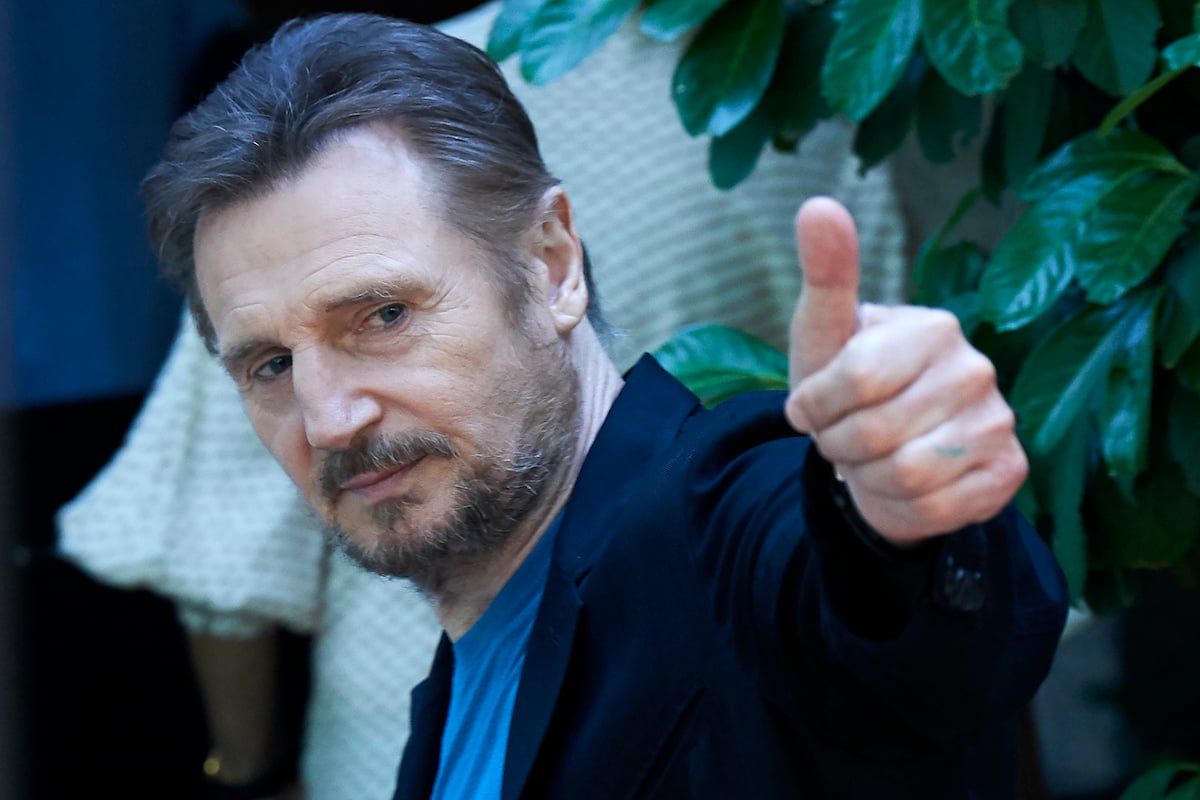 Liam Neeson only appeared as Qui-Gon Jinn in 1 'Star Wars' movie
In 1999, the world hotly anticipated the return of the "galaxy far, far away." But although Star Wars: Episode I — The Phantom Menace is divisive among fans, it was a massive box office success. Neeson was at the center as the rebellious Jedi Master Qui-Gon Jinn. Without his character's involvement, young Anakin Skywalker (Jake Lloyd) wouldn't have been a Jedi at all.
Of course, Qui-Gon doesn't survive to the end of The Phantom Menace. As a result, Neeson's involvement in the saga has been very limited. His character's voice can be briefly heard in Attack of the Clones and The Rise of Skywalker. And Neeson voiced Qui-Gon in three episodes of the Star Wars: The Clone Wars animated series as well.
Has Lucasfilm asked Liam Neeson to return as the Jedi Master?
Even though Neeson has barely any connection to Star Wars anymore, Collider still took the time to ask about the saga. After all, the immediate future of the movies remains uncertain. And Neeson wasn't able to shed a whole lot of light on what comes next. When asked whether he plans to reprise Qui-Gon, Neeson reveals nothing is currently in the works.
It's somewhat surprising Neeson hasn't been approached about another Star Wars project. With Ewan McGregor coming back as Obi-Wan Kenobi for a Disney+ series, the opportunity for Qui-Gon to appear is certainly there. But perhaps — with the coronavirus (COVID-19) pandemic and other delays — the show isn't far enough into development to approach Neeson.
The actor also weighs in on the current state of the 'Star Wars' saga
So Neeson has not heard anything about bringing Qui-Gon back as a Force ghost or exploring the character prior to his fateful encounter with Darth Maul (Ray Park). But the actor too, it seems, is even more disconnected with Star Wars than fans realize, he told Collider.
"I haven't really been following [Star Wars], to be honest. I don't know if they've come to an end. But I heard they did a film of Harrison [Ford]'s character, Han Solo, and that there was a bit of trouble with that. What do you think? Are Star Wars fans finished with it?"
That last sentiment in particular likely stings with Lucasfilm. Neither Solo nor The Rise of Skywalker met expectations, putting the saga at a crossroads. And while The Mandalorian proves Star Wars isn't gone for good, the long-term viability of its movies are, for the first time, in question.